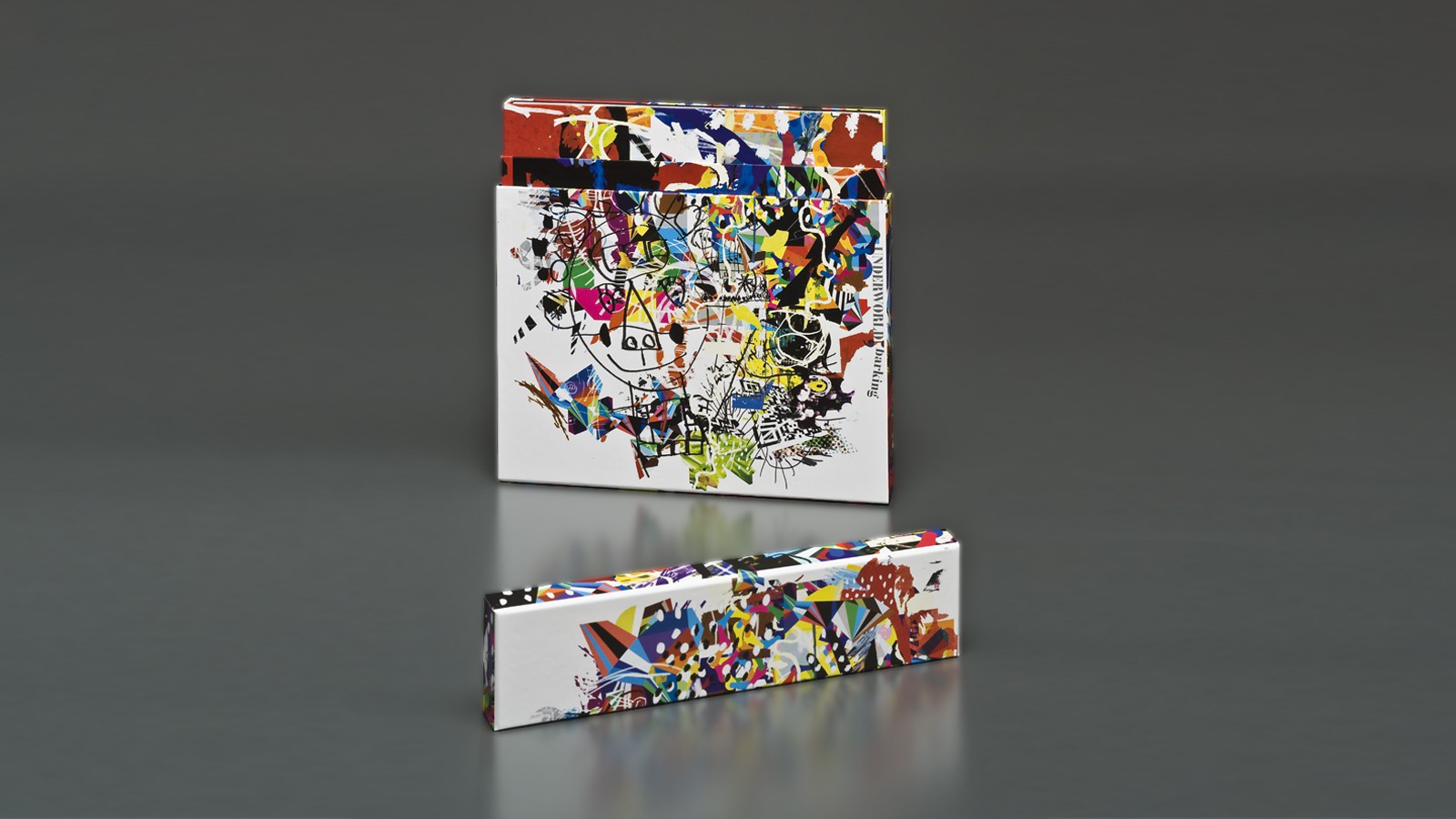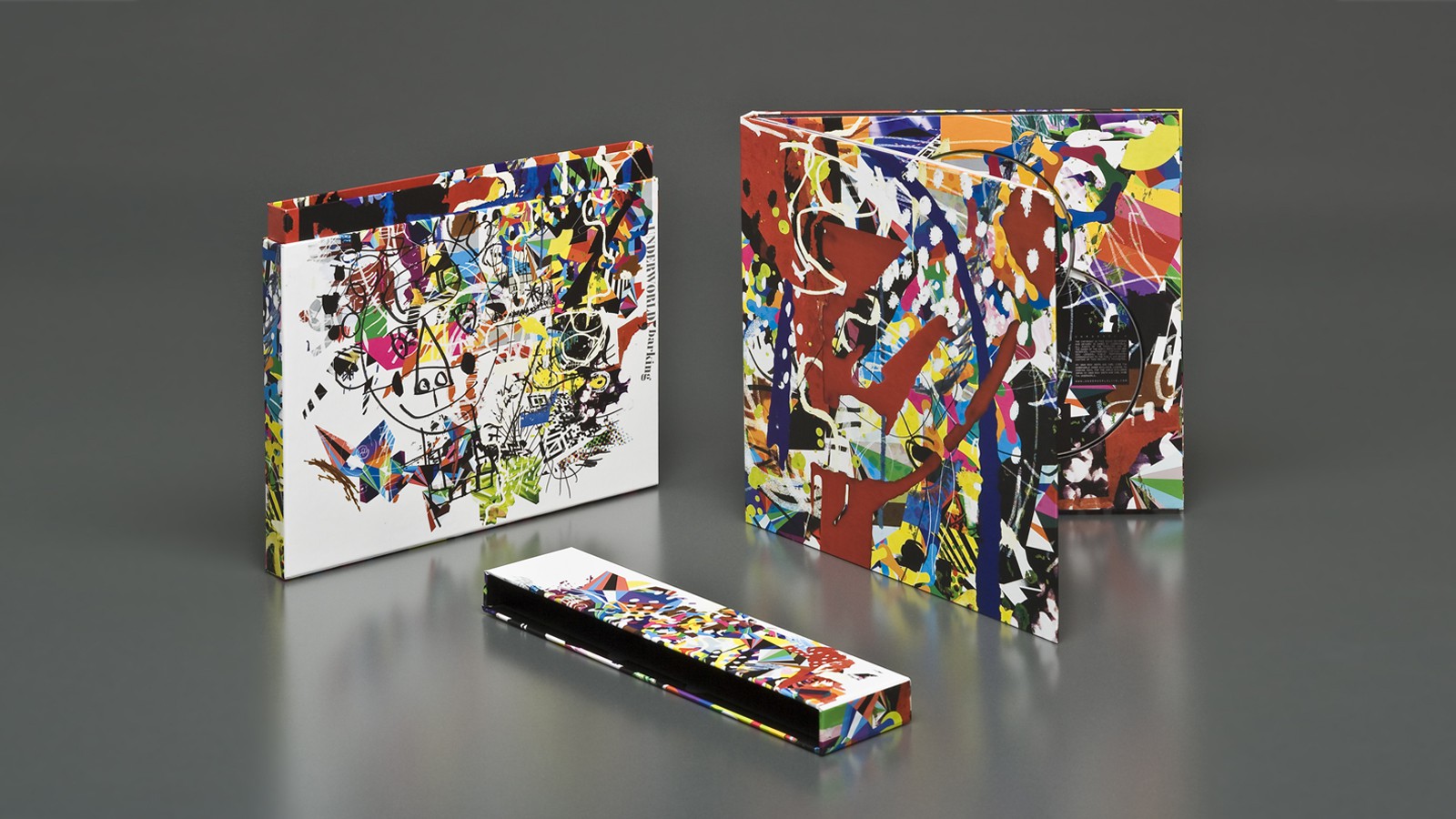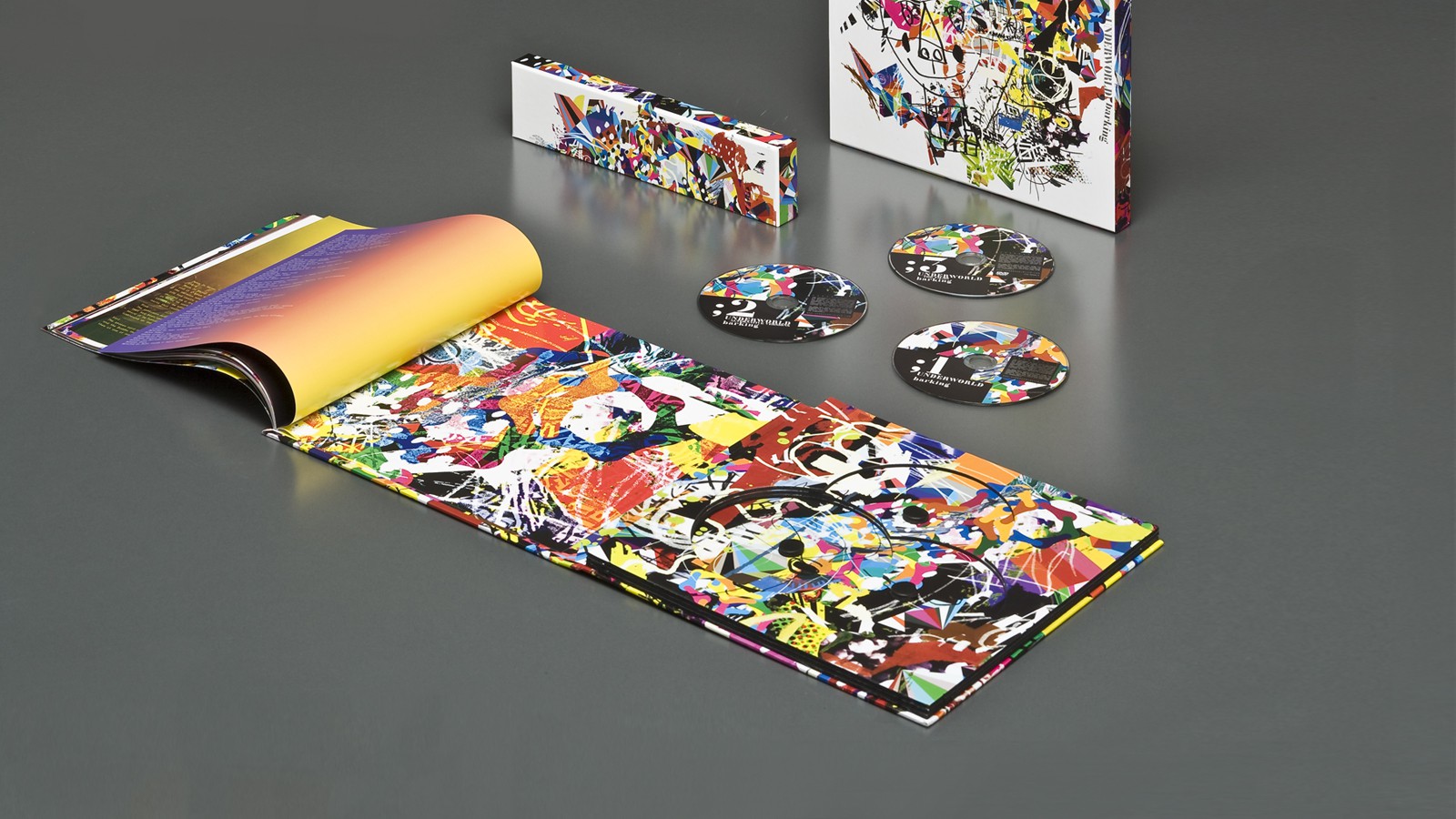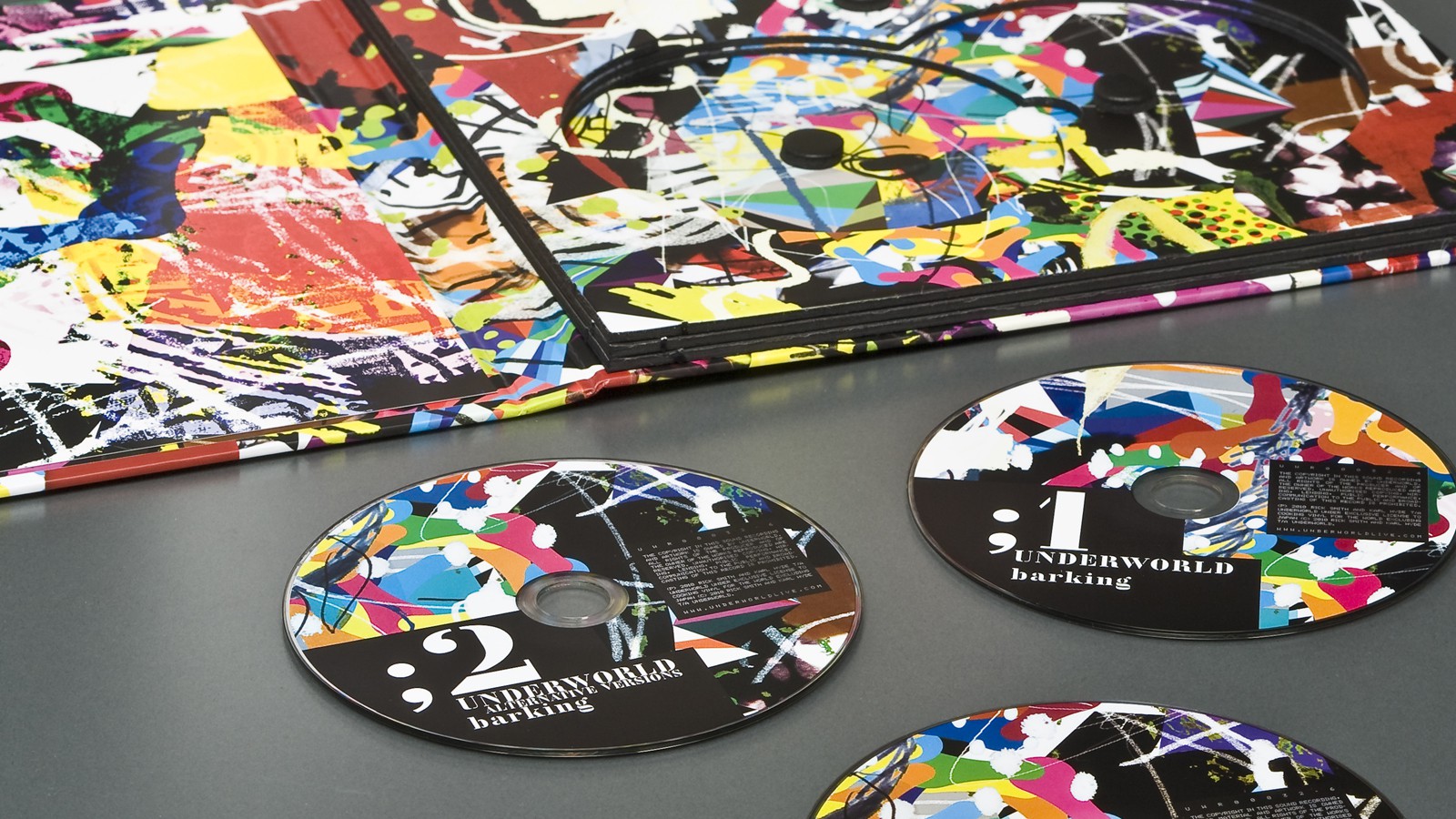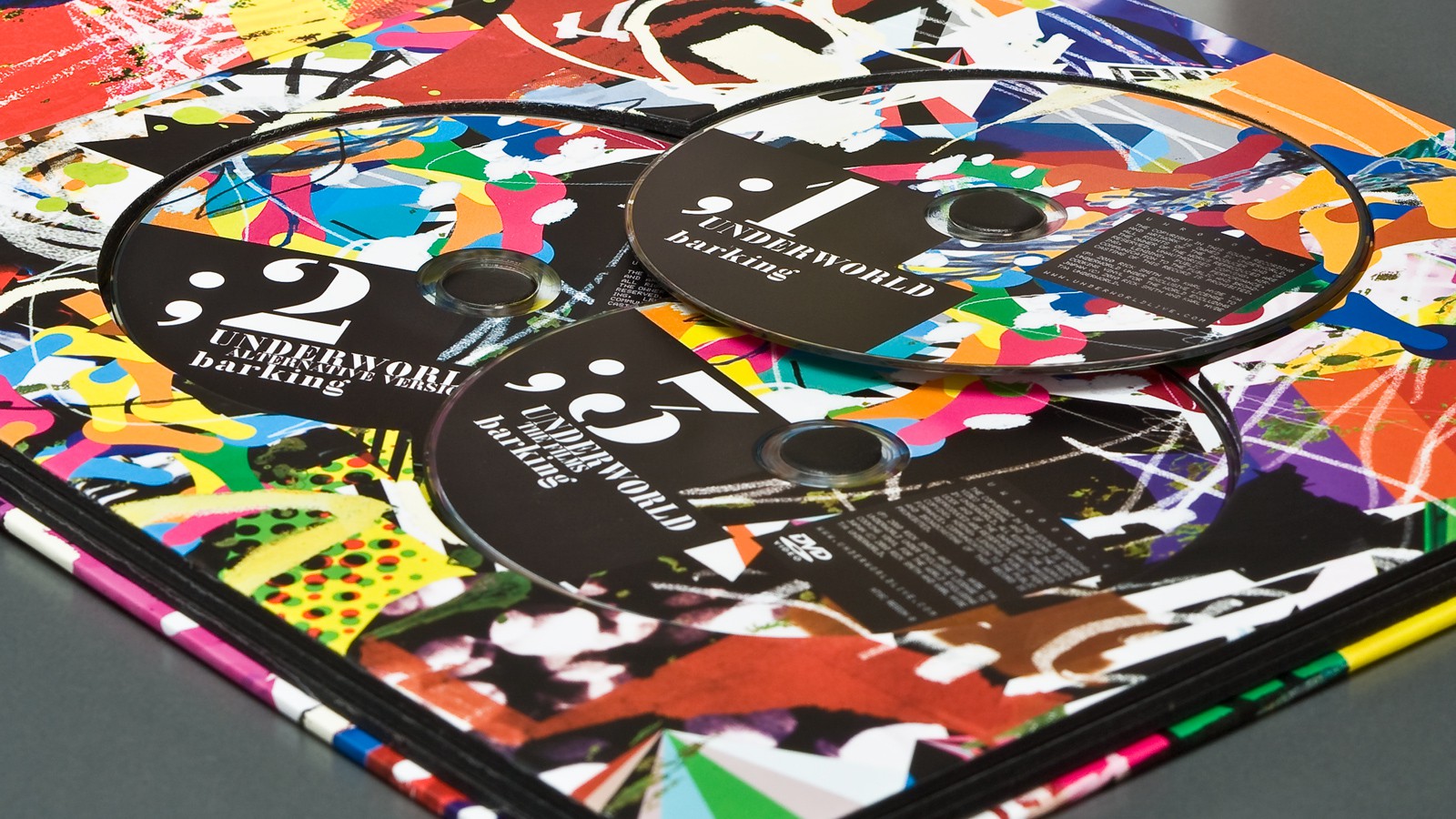 Previous
Next
Underworld - 'Barking' Deluxe Edition
'Barking' represents the first Underworld album in three years and their first to be constructed with a cast of co-conspirators.
Client
Cooking Vinyl is a UK independent record company, based in Acton, London. Founded in 1986 by former manager and booking agent Martin Goldschmidt and business partner Pete Lawrence.
What's In The Box
Housed in eclectic packaging, the physical package consists of a sturdy 10″ slipcase containing:
The original album
DVD of videos and an extra disc of alternate versions of all nine Barking tracks
Hardbound book containing the discs and a multi-page glossy attachment in magazine format.
Art direction, photographs and paintings by John Warwicker, Tomato.