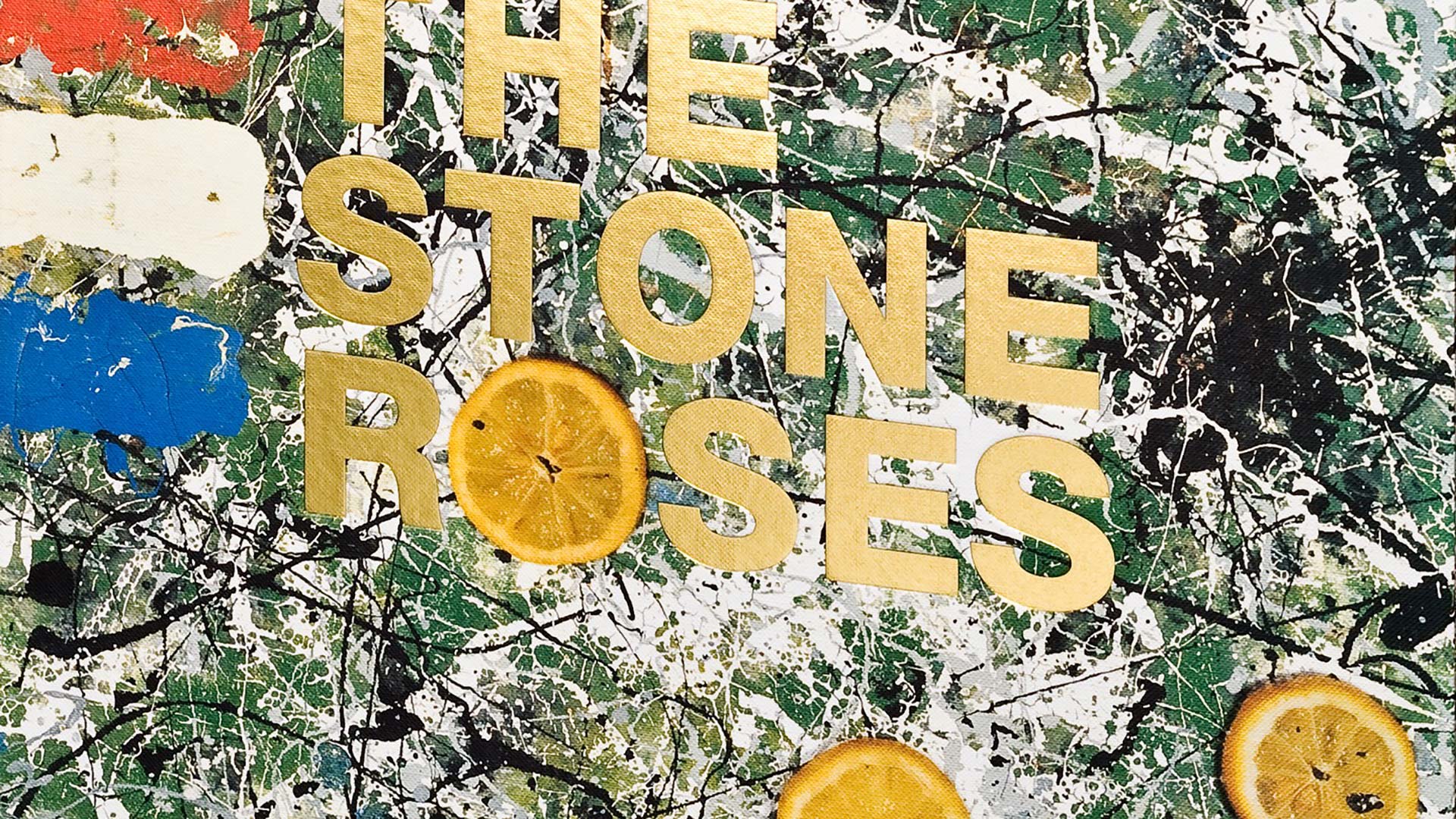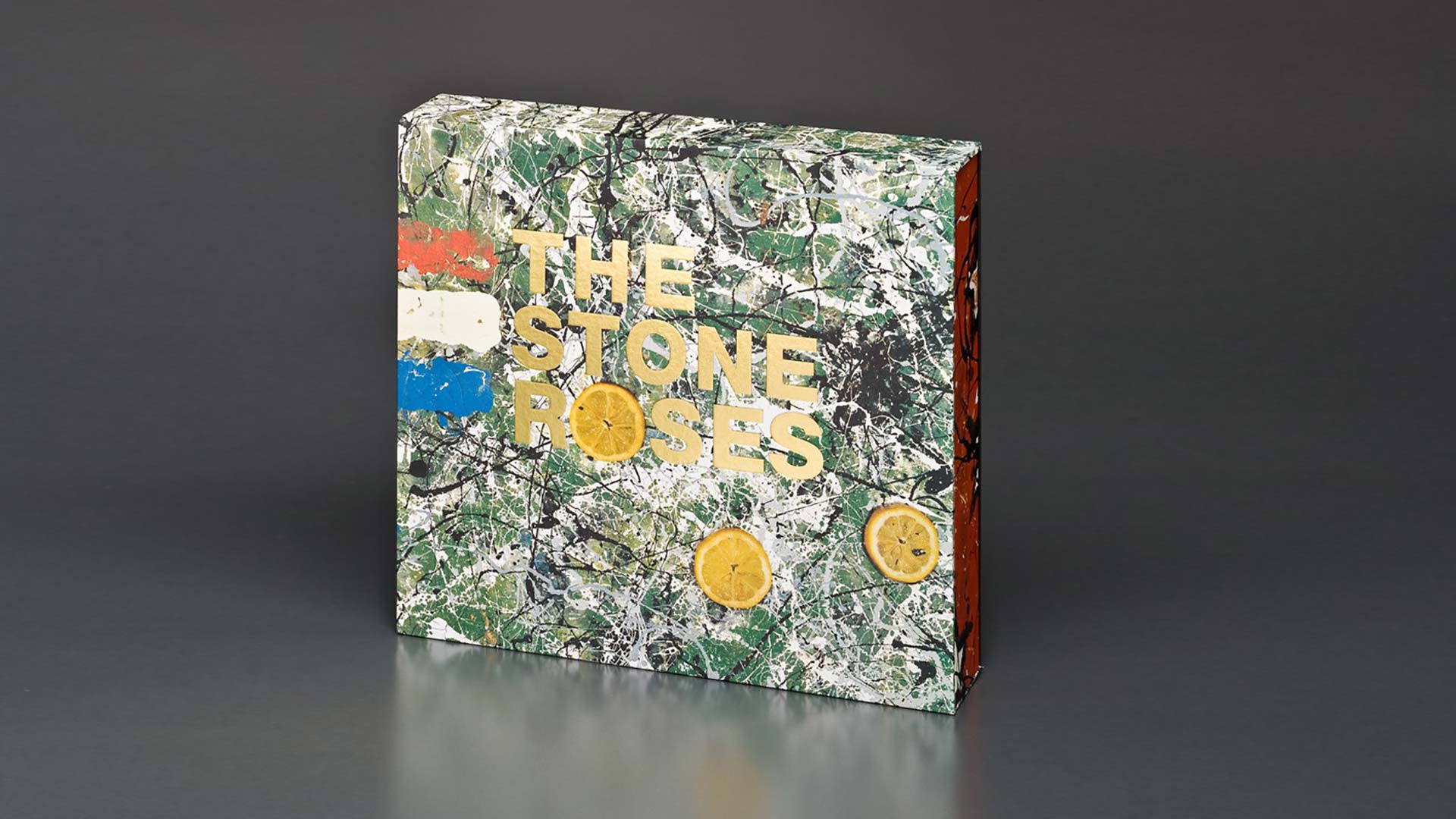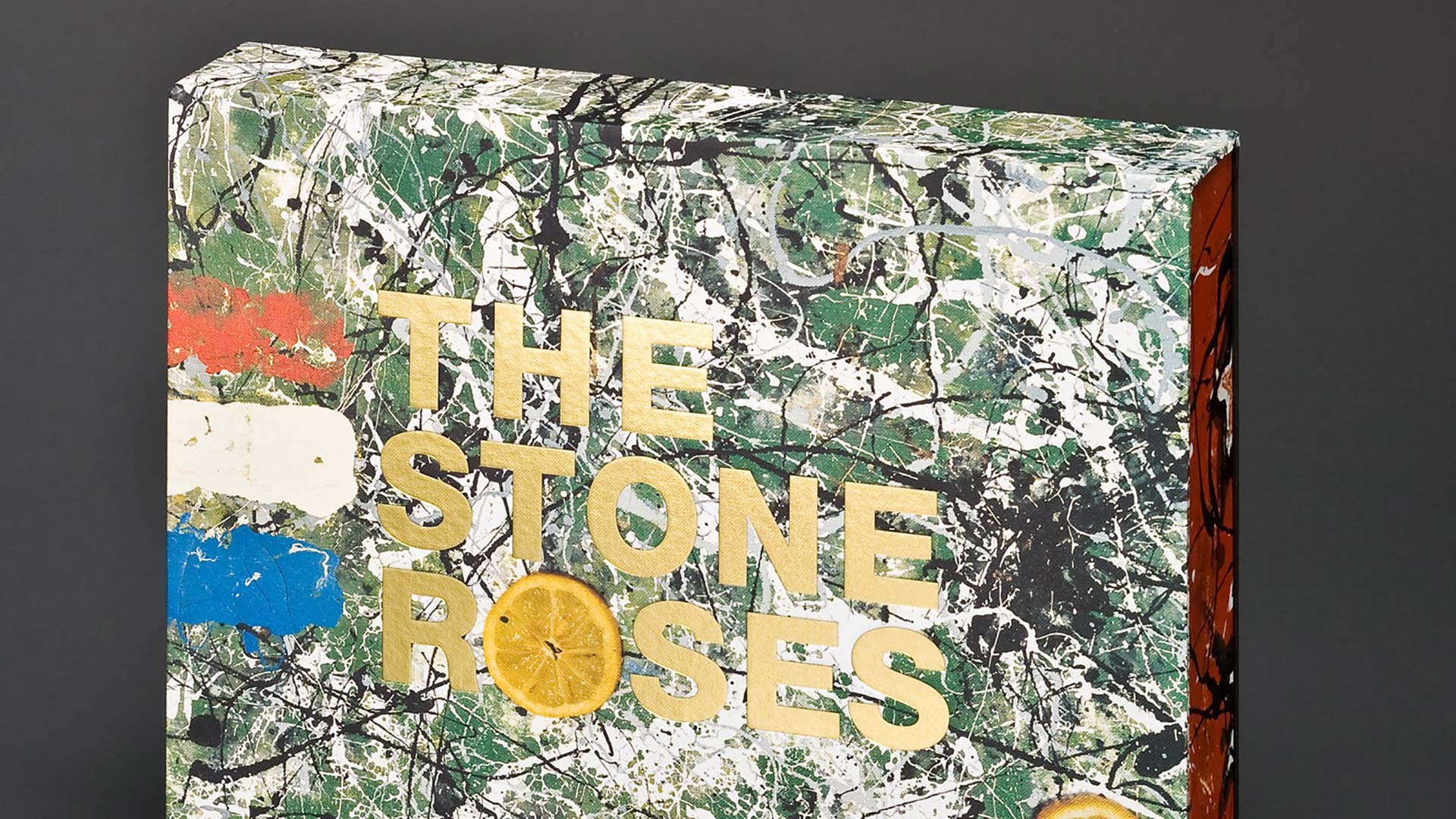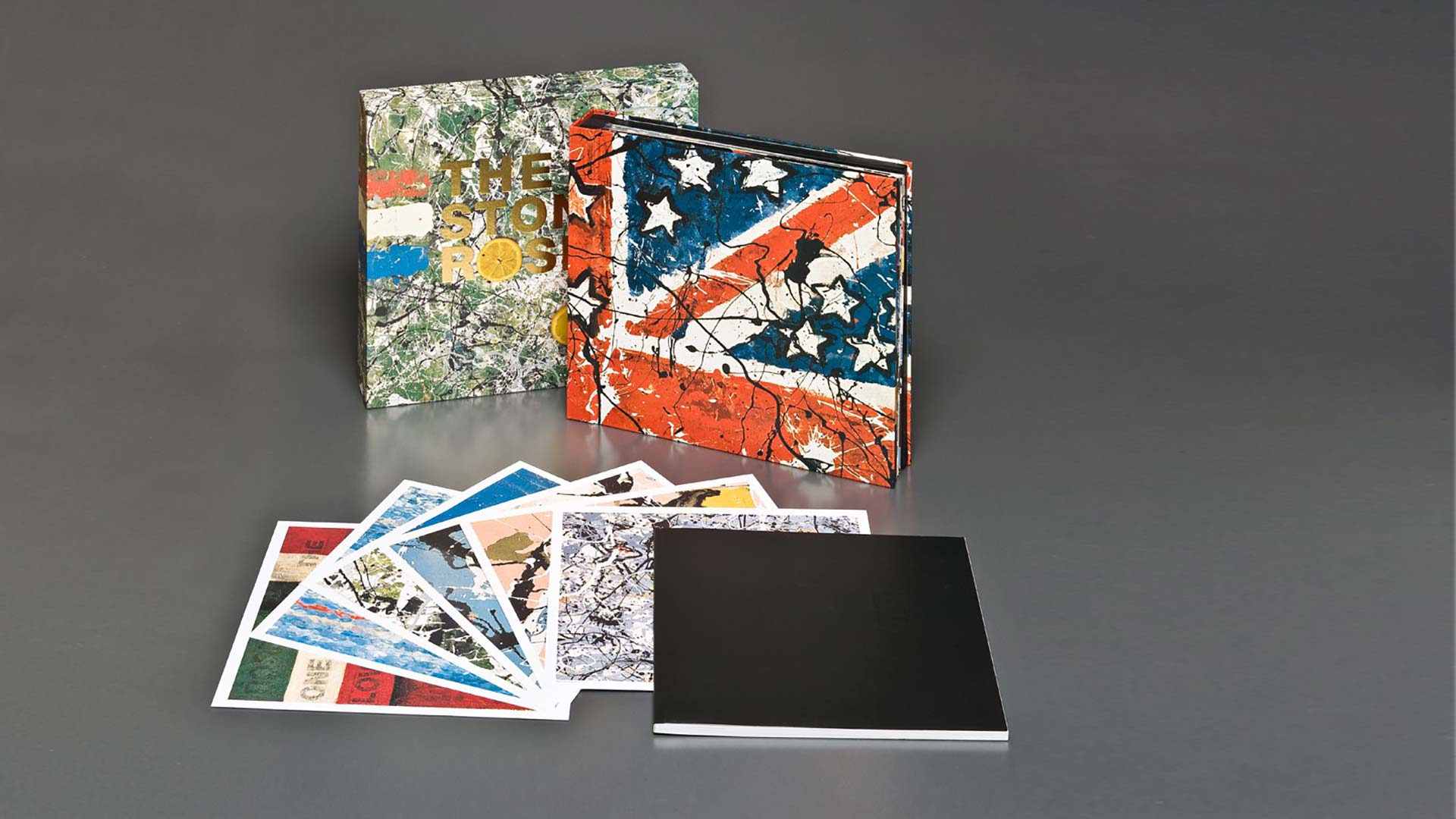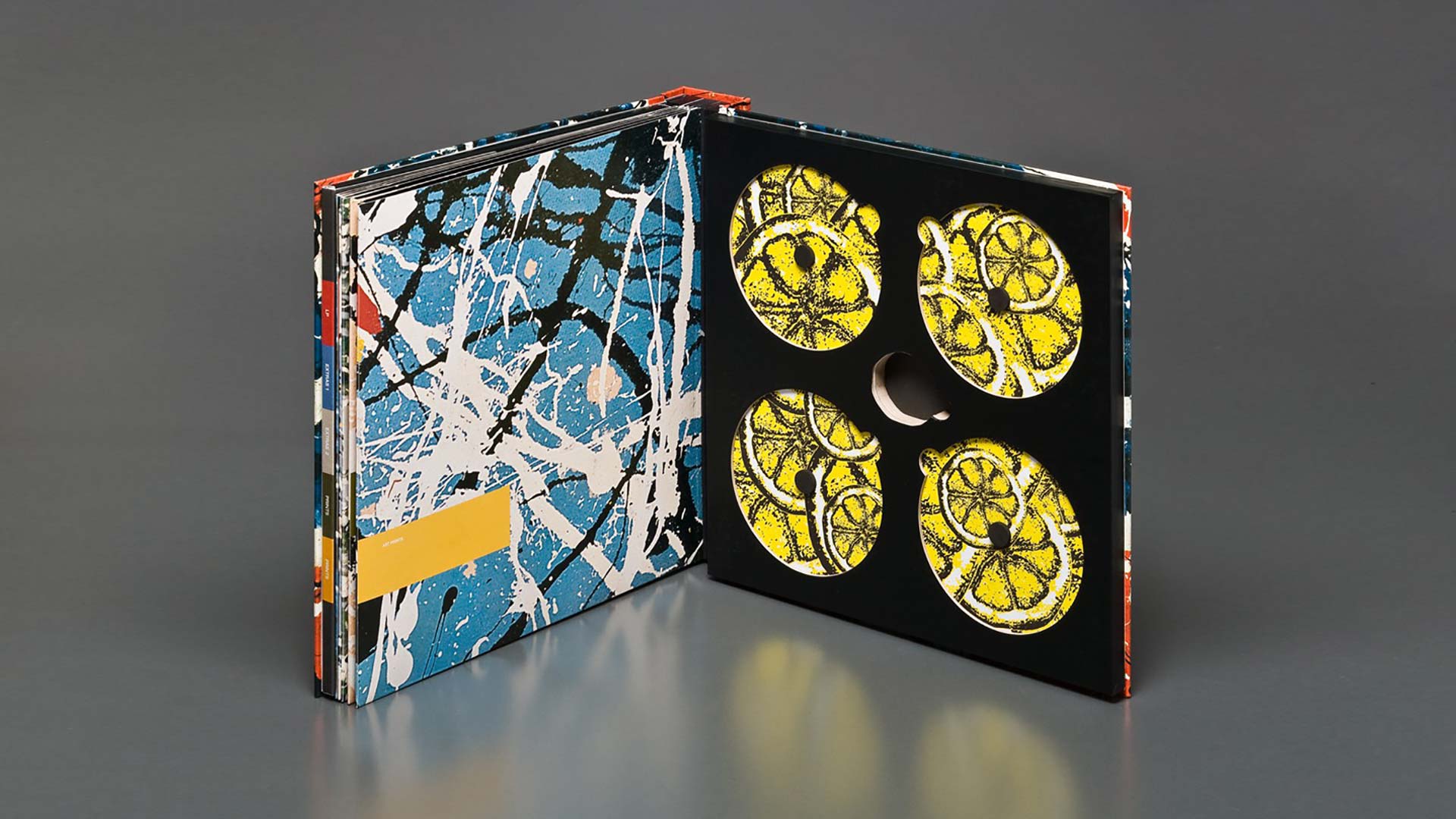 Previous
Next
The Stone Roses - 20th Anniversary Box Set
Come on it's the STONE ROSES! This was a big, weighty behemoth of a box set; foiled, finished and textured with the deepest respect for John Squire's legendary artwork.
To mark the 20th Anniversary of arguably one of the greatest album's of all time, certainly of the last thirty years, the client wanted a Collector's Edition boxset. They wanted something unique that would make an impact and also highlight the iconic artwork. It had to tell the story and hold many discs as there was a lot of extra content including demos, non-album singles, B-sides and unreleased tracks. One of our first multi-vinyl and multi-CD packages, it remains a much requested spec for new enquiries.
Client
Sony Music is the home to the world's greatest artists past and present such as Beyoncé, Foo Fighters, Little Mix, Harry Styles, Rag'n'Bone Man, Britney Spears, Usher, Justin Timberlake, Robbie Williams, Kasabian, Kings Of Leon, P!nk, John Legend, Camila Cabello, Meghan Trainor, Mark Ronson, Miley Cyrus, Calvin Harris, Pharrell Williams, George Ezra, Craig David, DJ Khaled, Olly Murs, Paloma Faith, J Hus, The Chainsmokers, Arcade Fire, Bob Dylan, Michael Jackson, Whitney Houston, Elvis Presley, Johnny Cash, Bruce Springsteen, Céline Dion, Barbra Streisand, Luther Vandross, Dolly Parton, AC/DC, Manic Street Preachers and The Clash.
What's In The Box
Rigid board slipcase, special large format 'spacer spine' style book, 3 x heavyweight vinyl, 6 art cards, 48pp art book, 3 Cds, a DVD and a lemon-shaped USB.
What We Did
Working with the creative director - who was also John Squire's art manager - and the label we created a unique boxset. Inside the rigid board slipcase, covered in a linen-grained wrap printed with the famous cover art, we created a giant 12" book which wold hold all elements in one place and tell the story for the creation of the album. This book contained a separate 48pp book held in the front cover, 5 floating sleeve pages holding 3 x heavyweight 12"s and some beautiful art cards to further show off Squire's beautiful art. On the inside back cover was a bespoke fitment with recesses for 3 CDs, 1 DVD and a lemon-shaped USB!