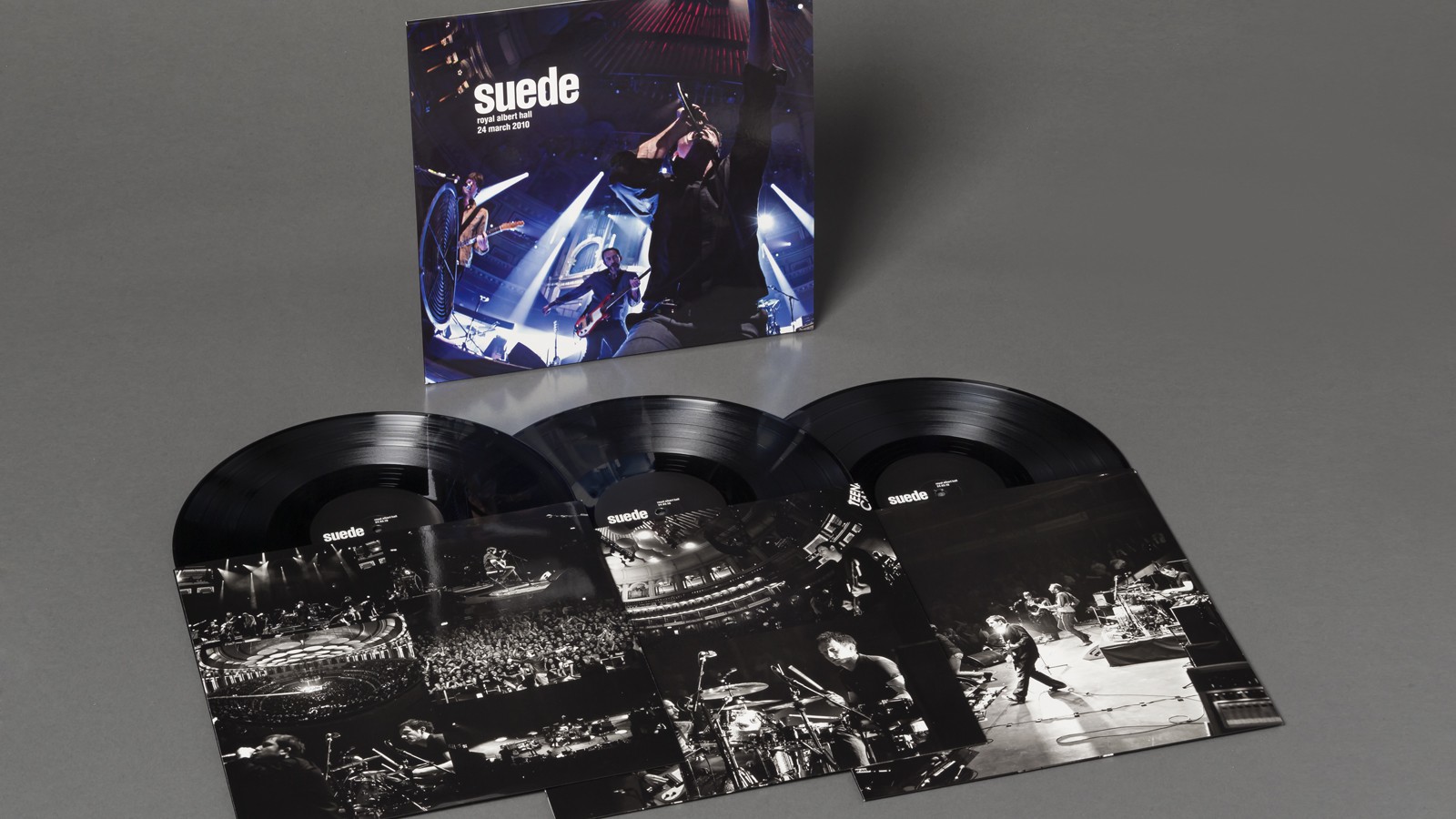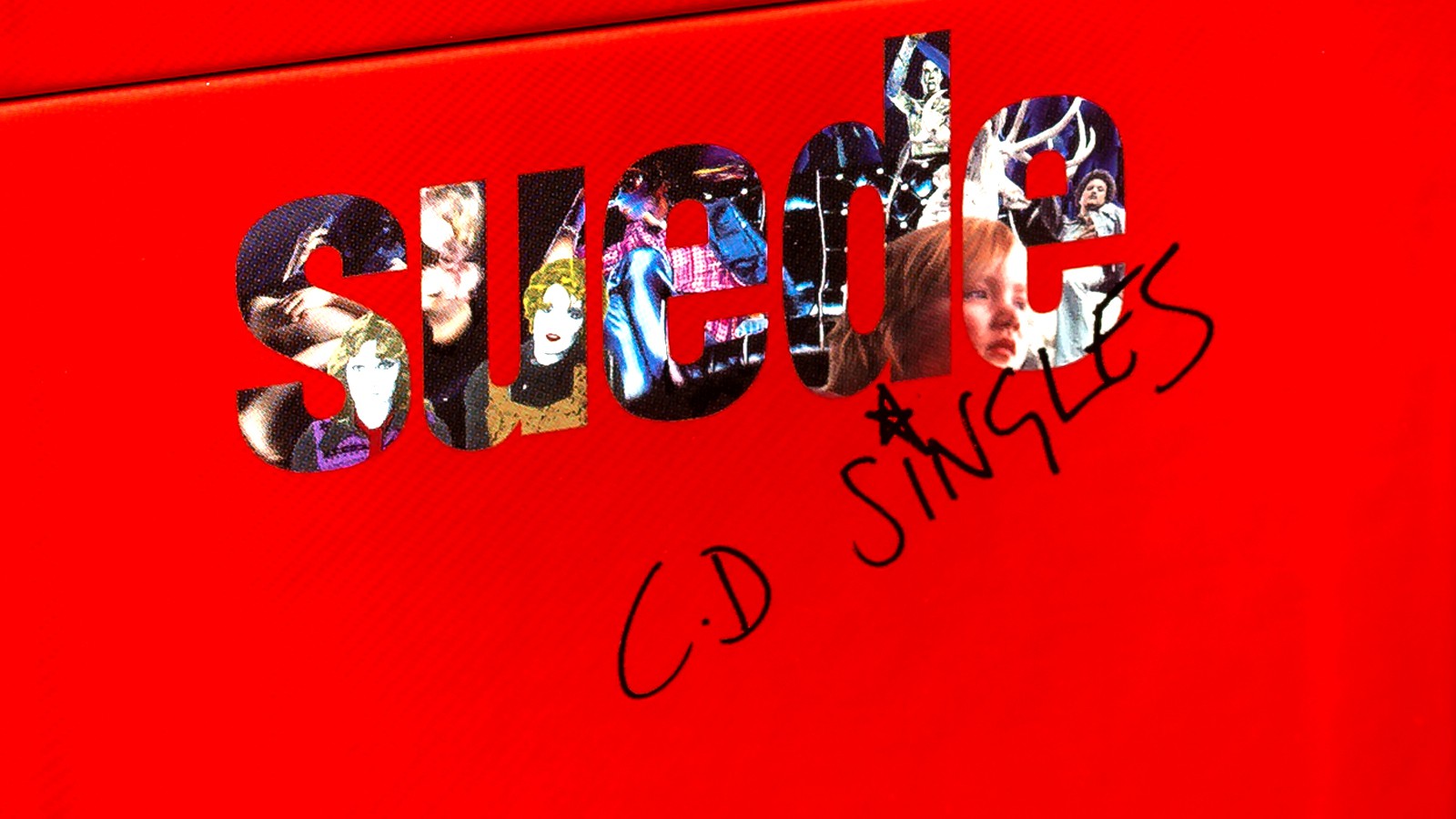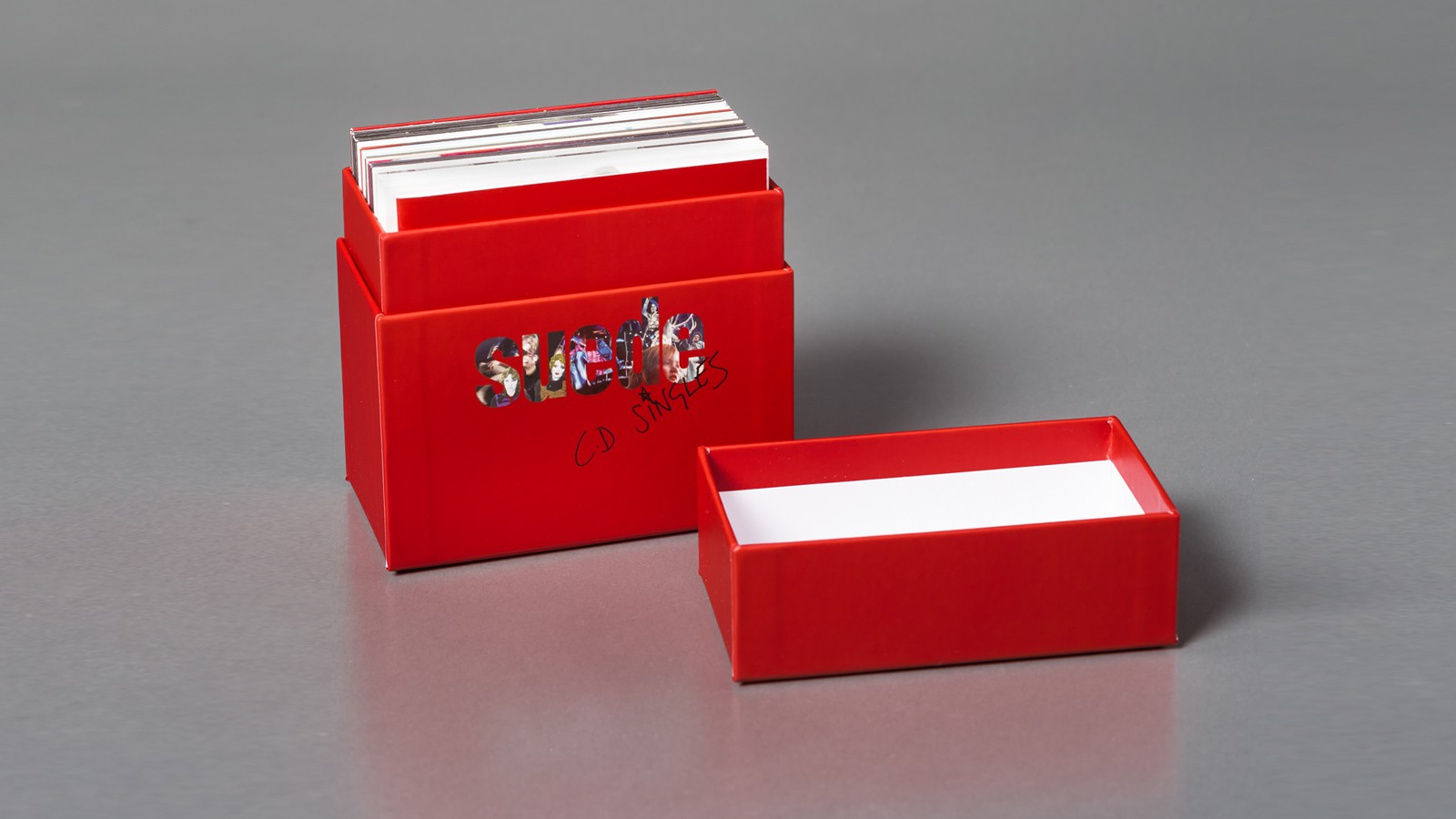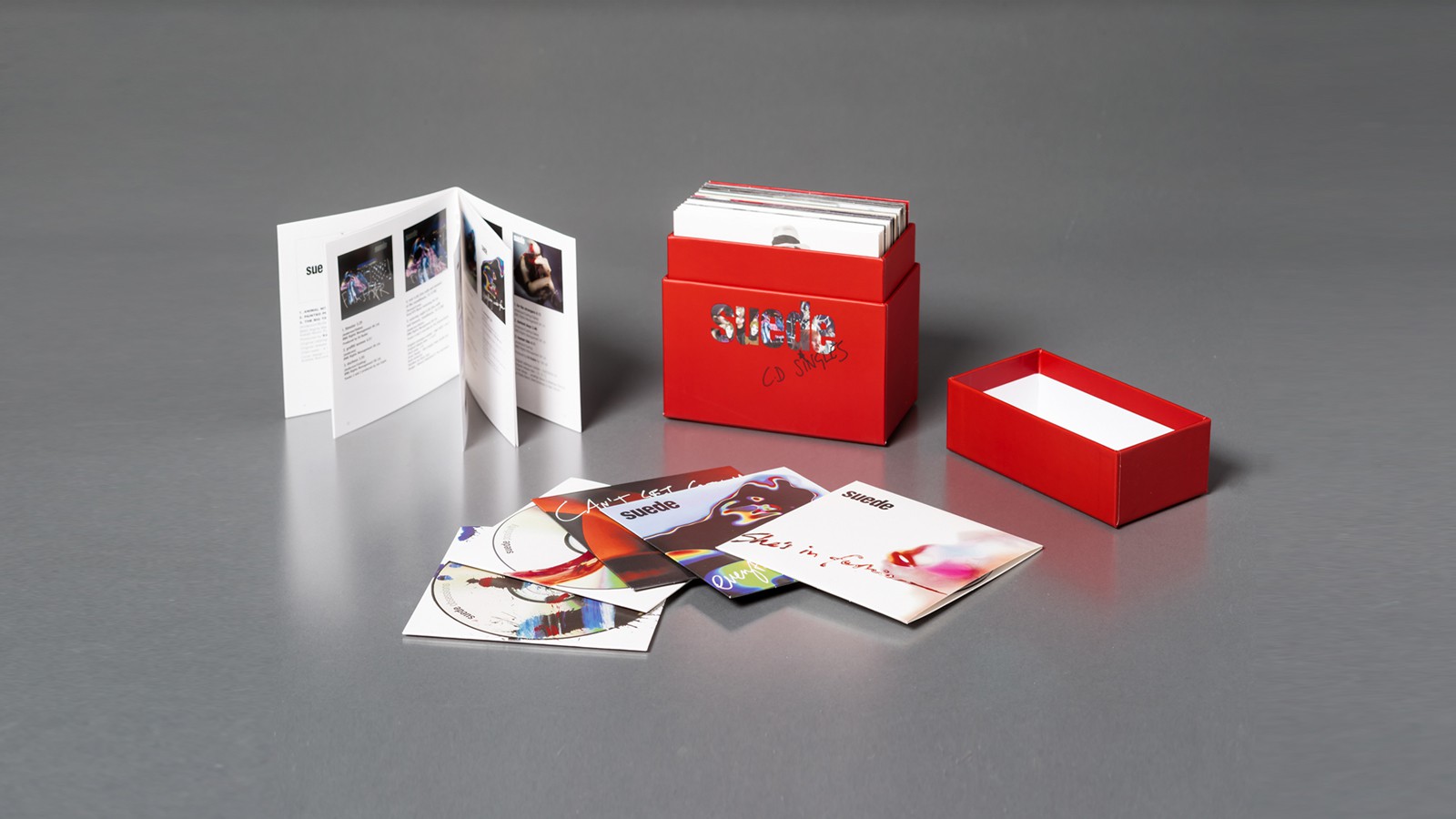 Previous
Next
Suede - Limited Collectors Edition CD and Vinyl Box Sets
We first saw Suede supporting Blur in about 1992, and we've loved them ever since. We've recently made three beautiful products for them, via Demon Music: deluxe box sets of all the band's singles and albums, and a deluxe triple-vinyl live album. It's always a special moment when you get proofs in of sleeves you've owned for more than 20 years, and the fan in you can't help but register a secret thrill when you know the parts are "with the band" for approval. We're so glad they're back.
Client
Demon Records is a British record label, founded in 1980. They maintain the music catalogues of high profile artists across many genres including Suede, T. Rex, Ian Dury, Belinda Carlisle, Chas & Dave, Average White Band, Saxon, Simple Minds, Kirsty MacColl, Kiki Dee, Bill Wyman, Leo Sayer and many more.
What's In The Box
Vinyl box - Of the twenty-four singles in this box, only ten were ever issued on a 7" single (notwithstanding some promo issues). For the remainder, making their 7" debut, Brett Anderson has chosen the B-sides from the songs that were issued on their CD counterparts. This box contains these 24 singles, in picture sleeves plus a 20-page booklet.
A 24 CD Singles in this box round up nearly all the B-sides from the multiple editions of the CD singles, including seven tracks that were not issued on the album reissues. The exceptions are a handful of live tracks and a couple of remixes which Suede have decided do not belong in this set. This box contains the 24 singles listed, in picture wallets, as well as a DVD of 28 promo videos.