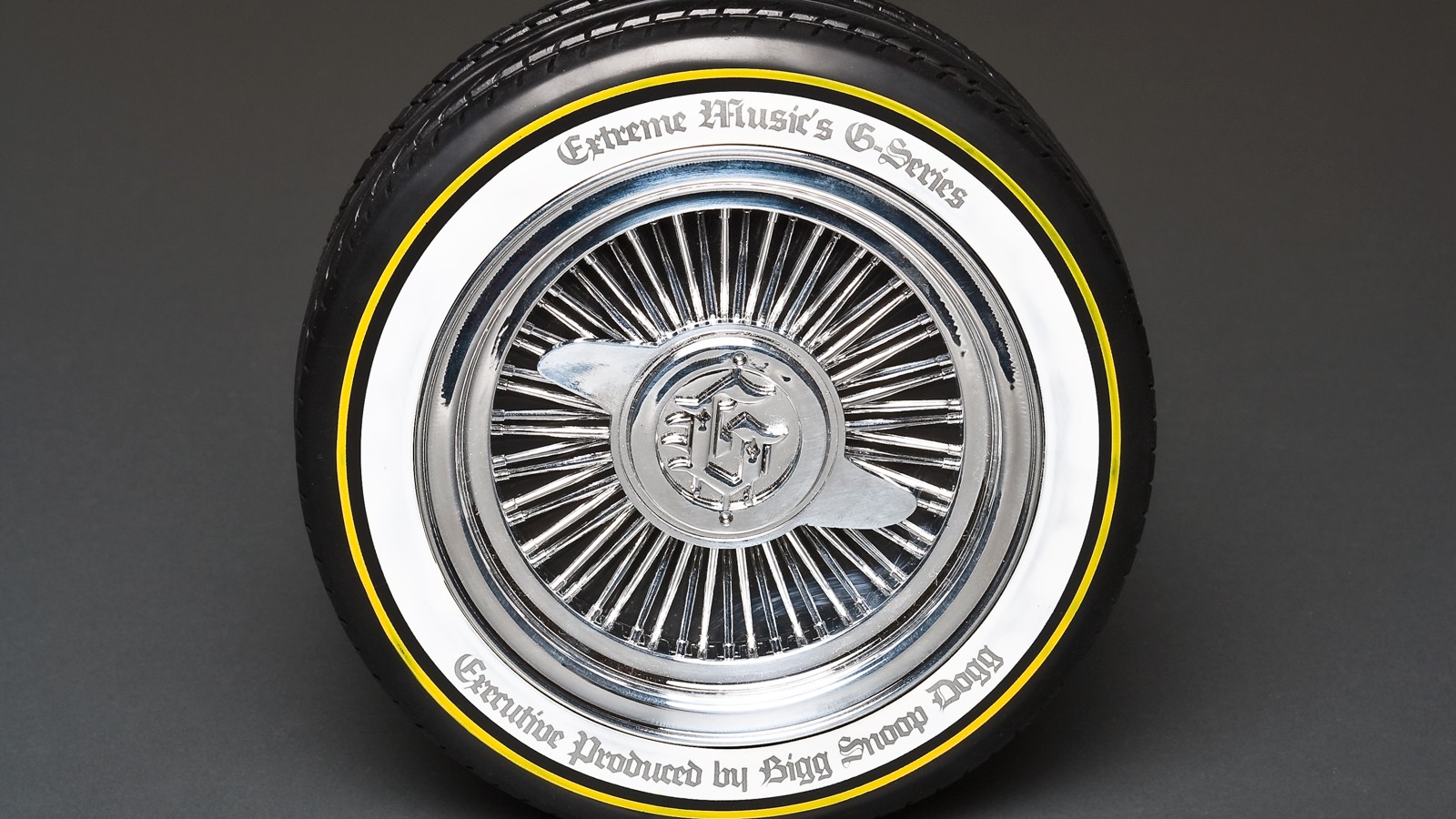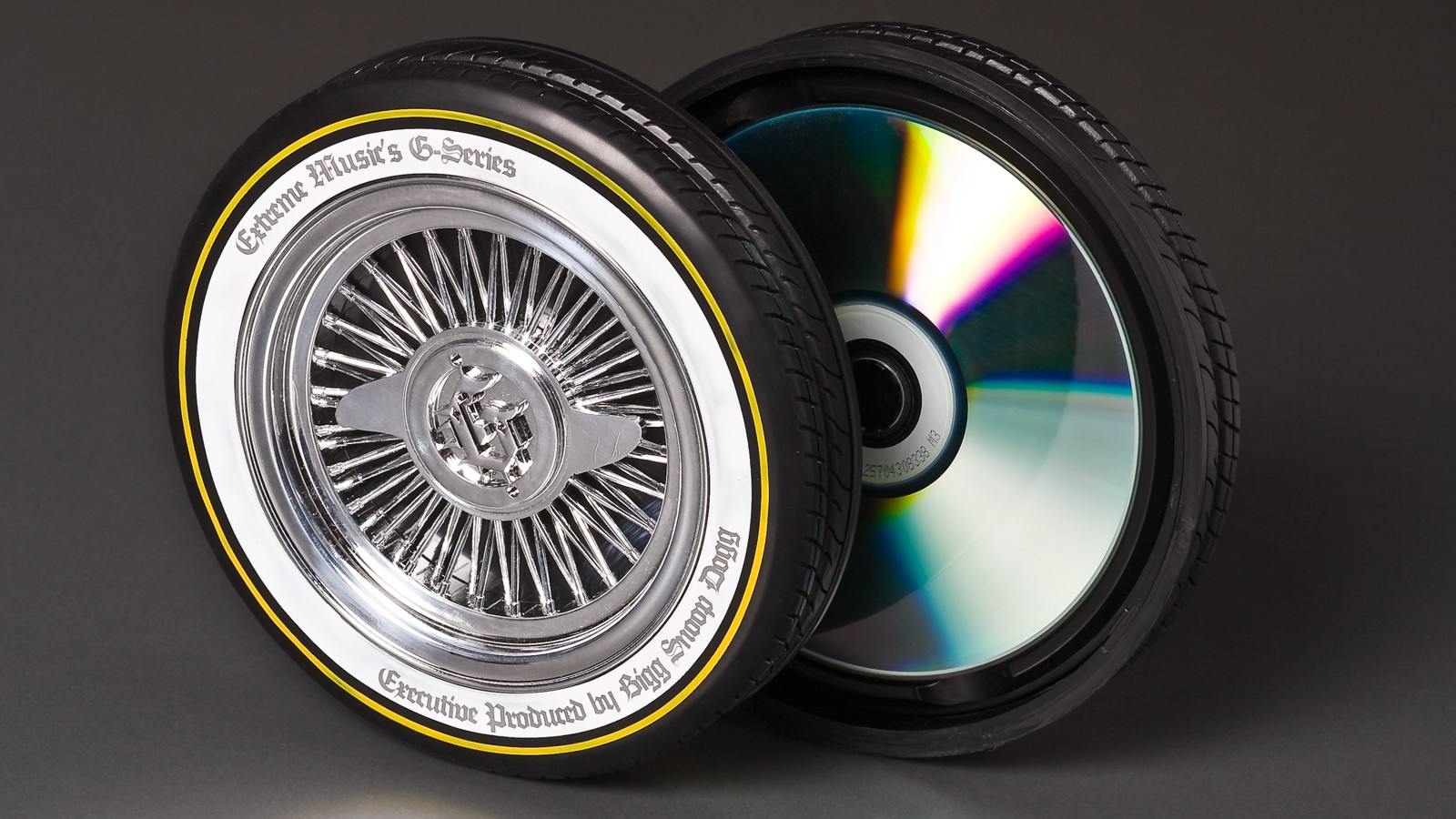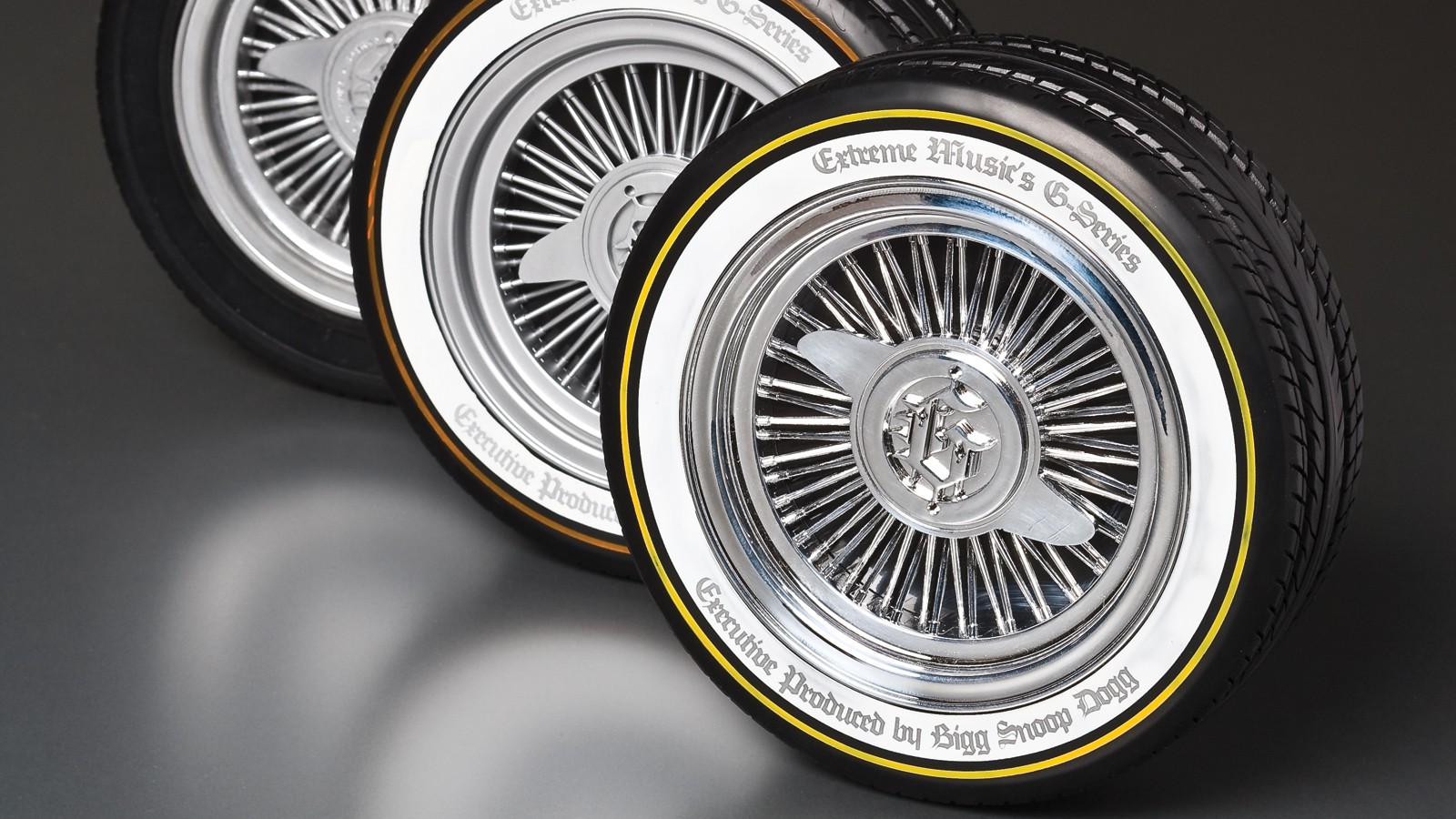 Previous
Next
Snoop Dogg - 'Extreme Music's G-Series' Album Set
The 2008 US licensing 60-track USB, DVD album set.
Client
Sony/ATV music publishing company owned by Sony Entertainment. It is the largest music publishing administrator in the world, with a library of over 4.36 million songs.
What's in The Box
The Extreme music's G series by Snoop Dogg consists of a USB stick containing 5 albums worth of material, plus a DVD containing 24 Bit WAV files: Also included is a 48-page booklet containing a brief message from Big Snoop Dogg himself, full tracklisting and lyrics; all housed in a unique, locking rubber 'spinner' case, replicating a white-wall tyre.