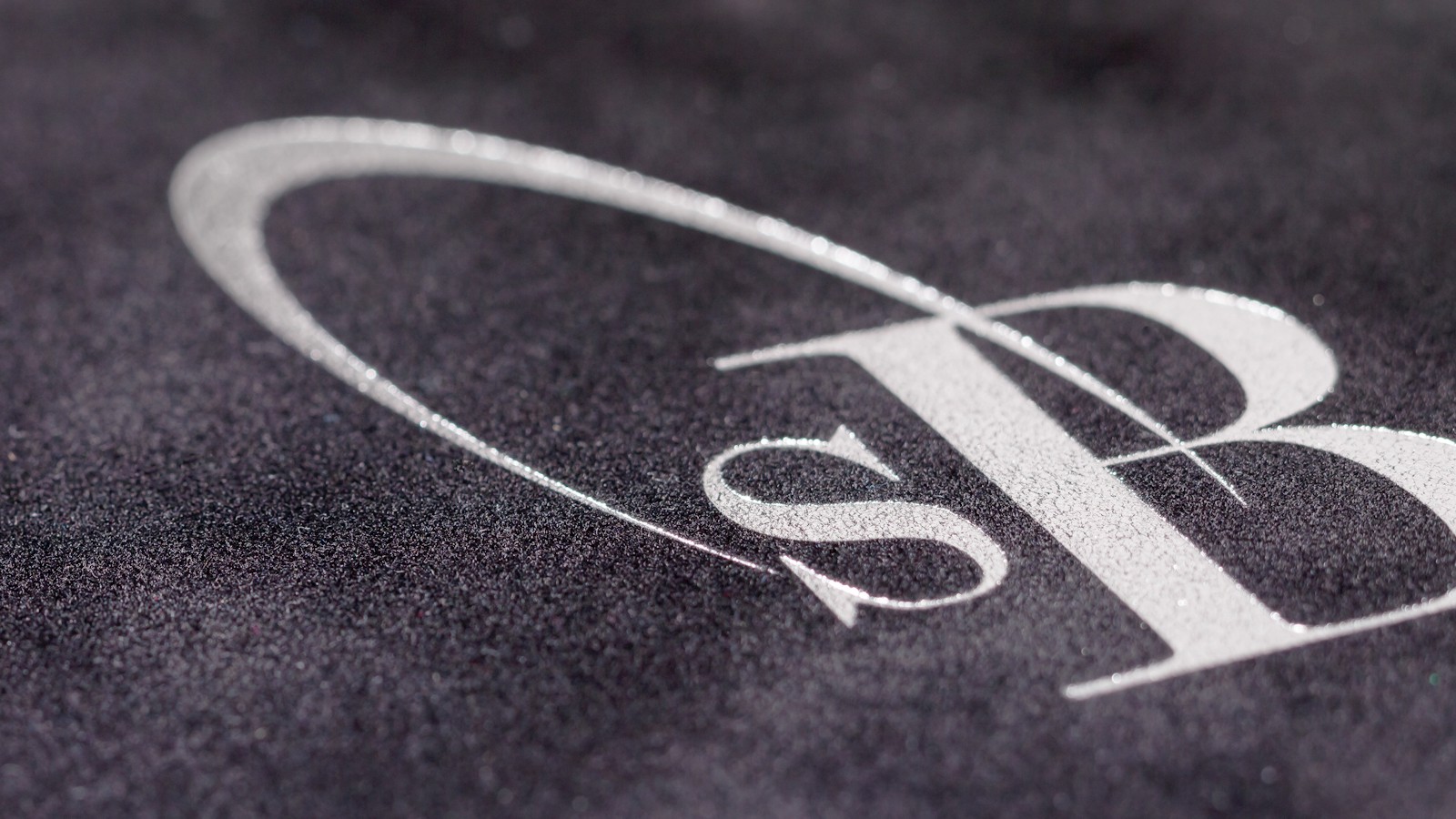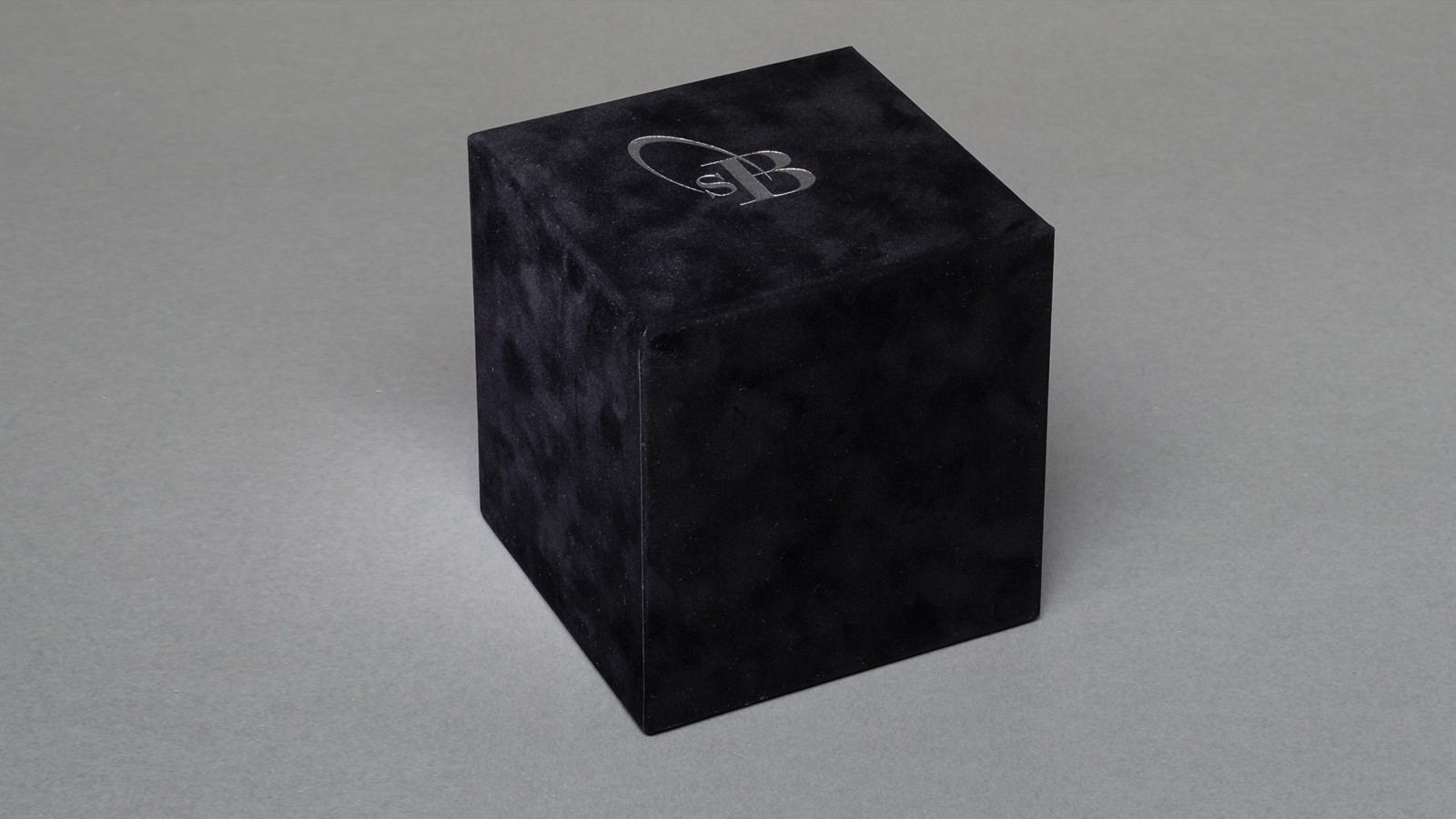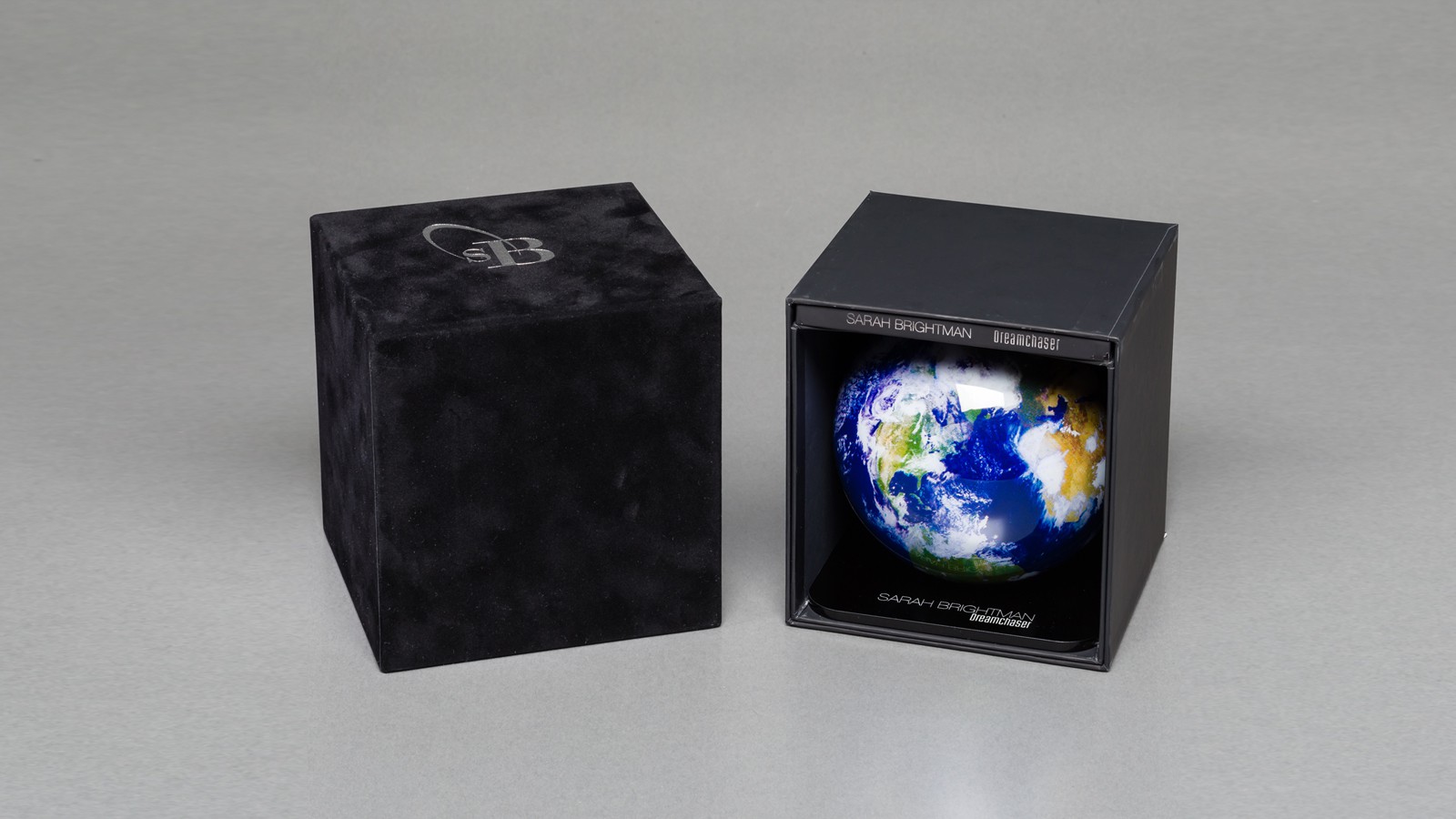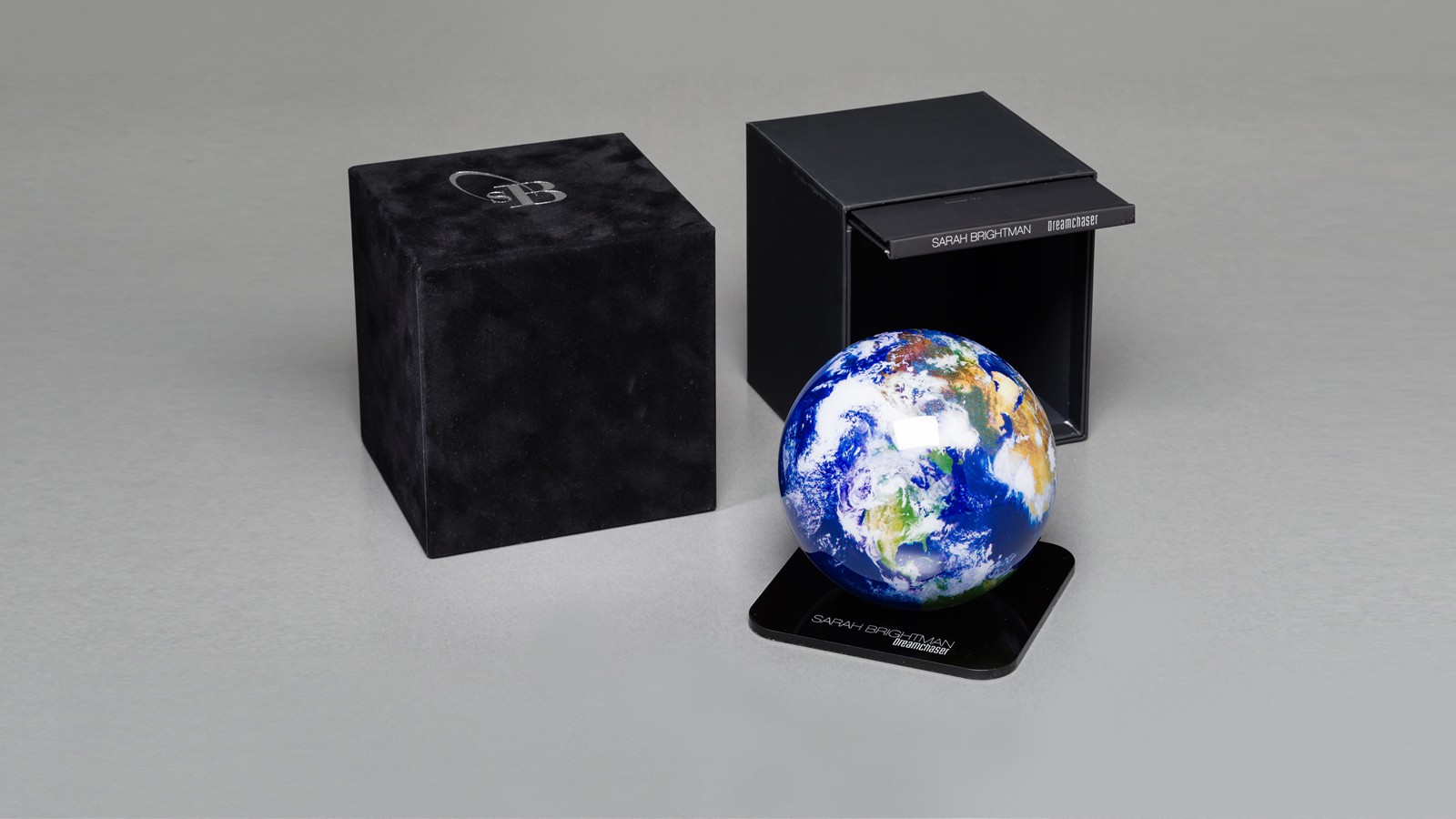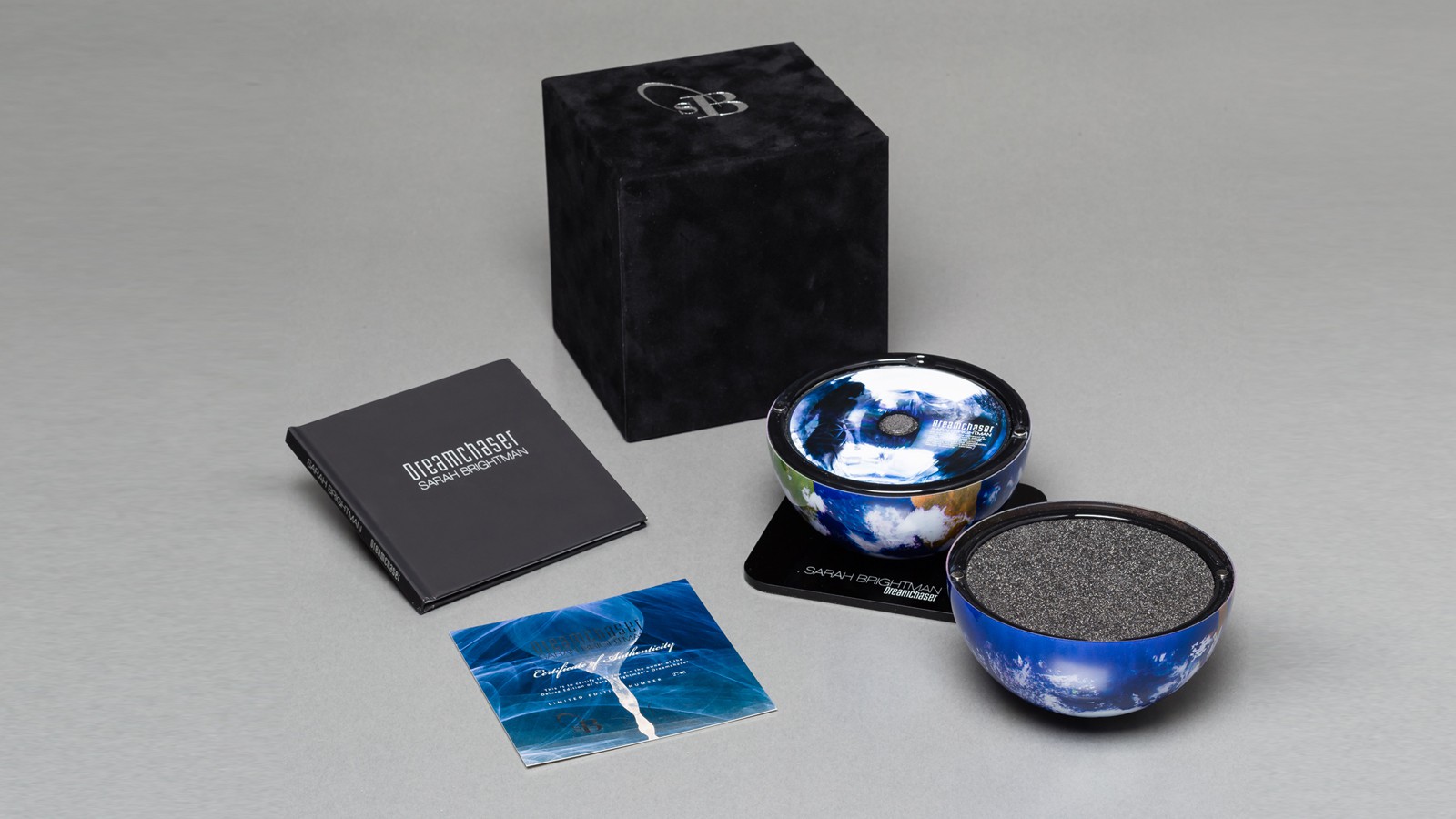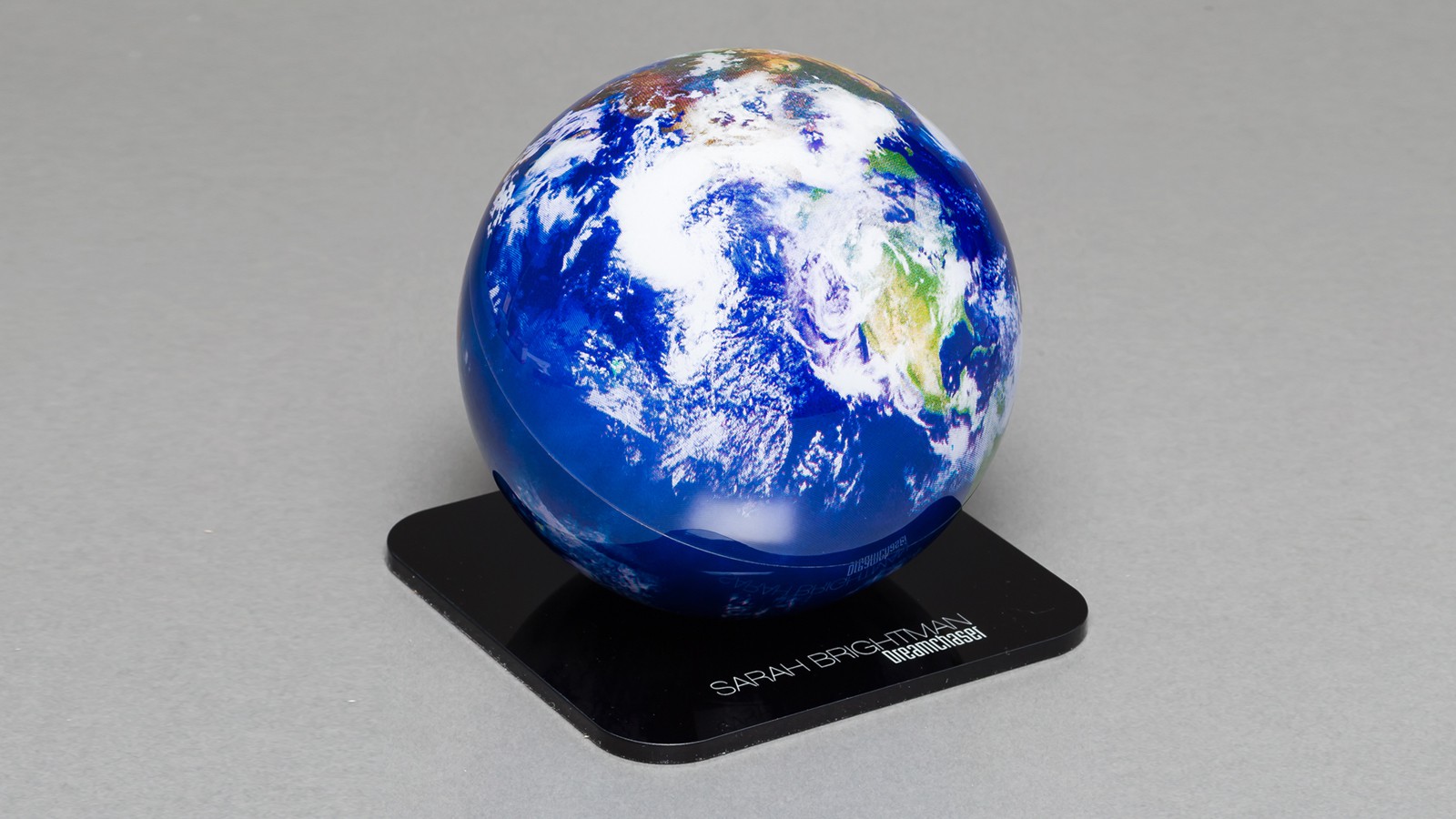 Previous
Next
Sarah Brightman - 'Dreamchaser' CD Box Set
This special edition CD box set houses the CD in a two part vacuum formed plant earth.
When a client comes to you and says, "We'd like to package a CD inside the Planet Earth", the Modo response is, "Sure, when do you need it?" We made a two-piece, vac-formed globe with magnetic fittings, displayed on a laser-etched stand with a hardback book, inside a velvet-wrap box with silver foil lettering. It's one of the most amazing things we've done.
Specs:
2-part vac-formed globe formed of clear Petg printed 4 colours to inside with CD fitment, magnet closure, dense foam inner fitment.
Laser-etched stand on 5mm gloss black acrylic.
CD-sized hardback book with soft touch wrap and silver foiled lettering printed 4 colours thoughout on gloss art paper with gloss lamination.
Presentation lift-off-lid box with inner book shelf, wrapped with black Suedel Luxe wrap with silver foil lettering.
Client
Universal Music Group is home to the most iconic and influential labels & brands in music.
What's In The Box
This exclusive Super Deluxe version contains: - The much anticipated brand new Album 'Dreamchaser' housed within a Unique 140mm diameter Globe. The globe itself sits on its own etched Square Acrylic Stand. - A Mini hardcover artbook (143x143mm) sits below the Globe on its own shelf and contains exclusive imagery and content along with a sequentially numbered Certificate of Authenticity (133x133mm) This is all contained within a Deluxe Suedel box that has Sarah's SB logo foiled on top.