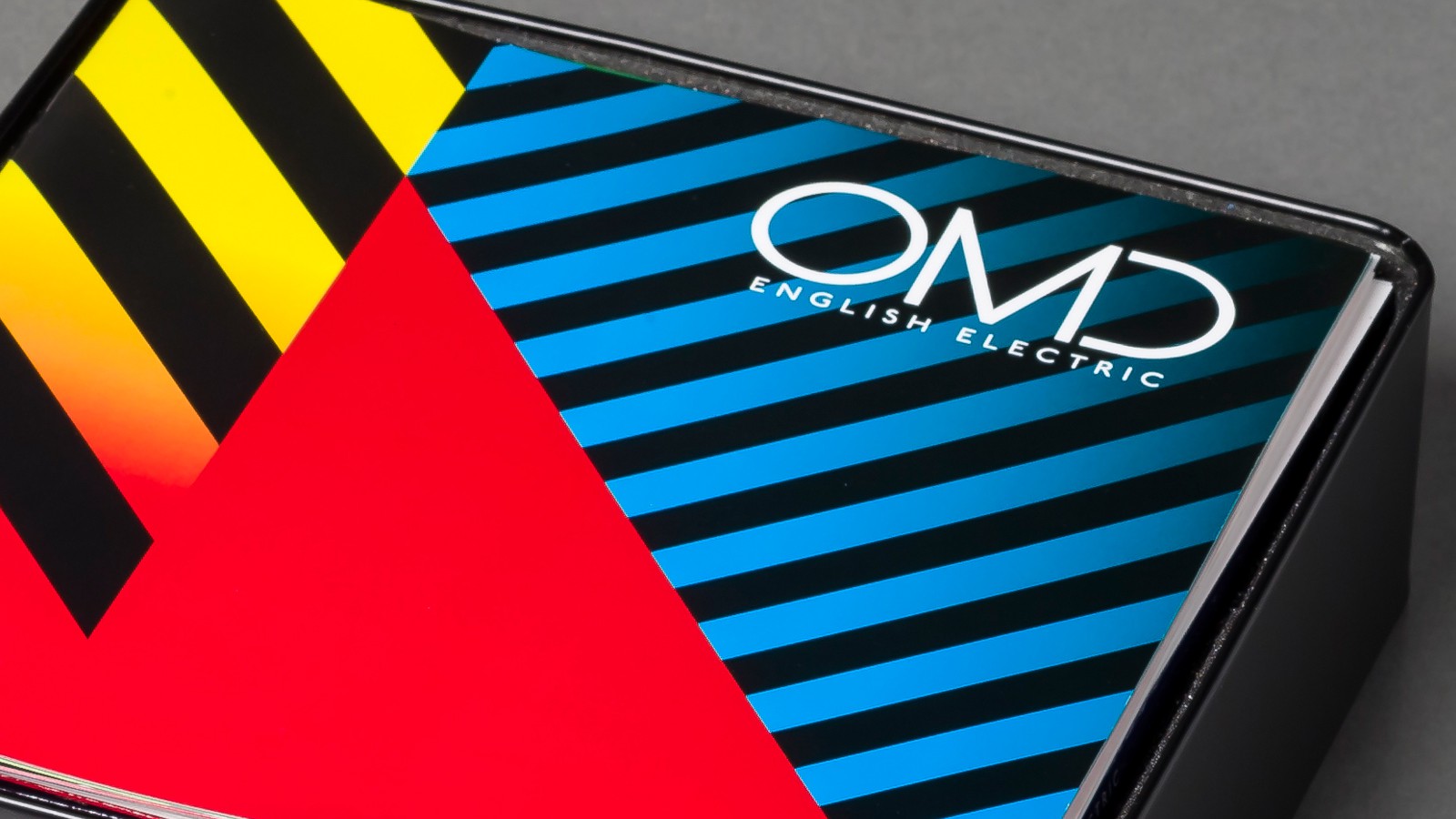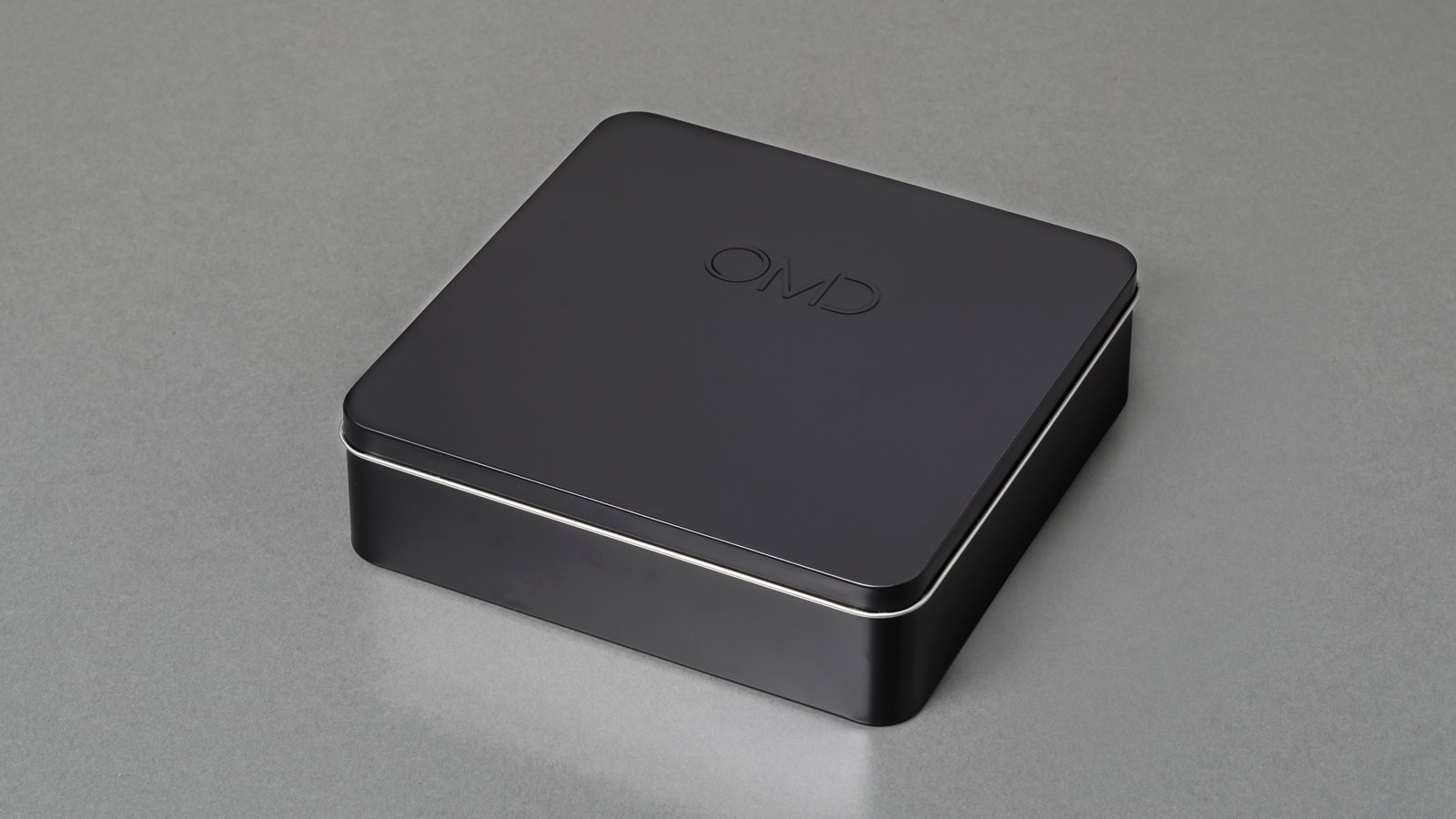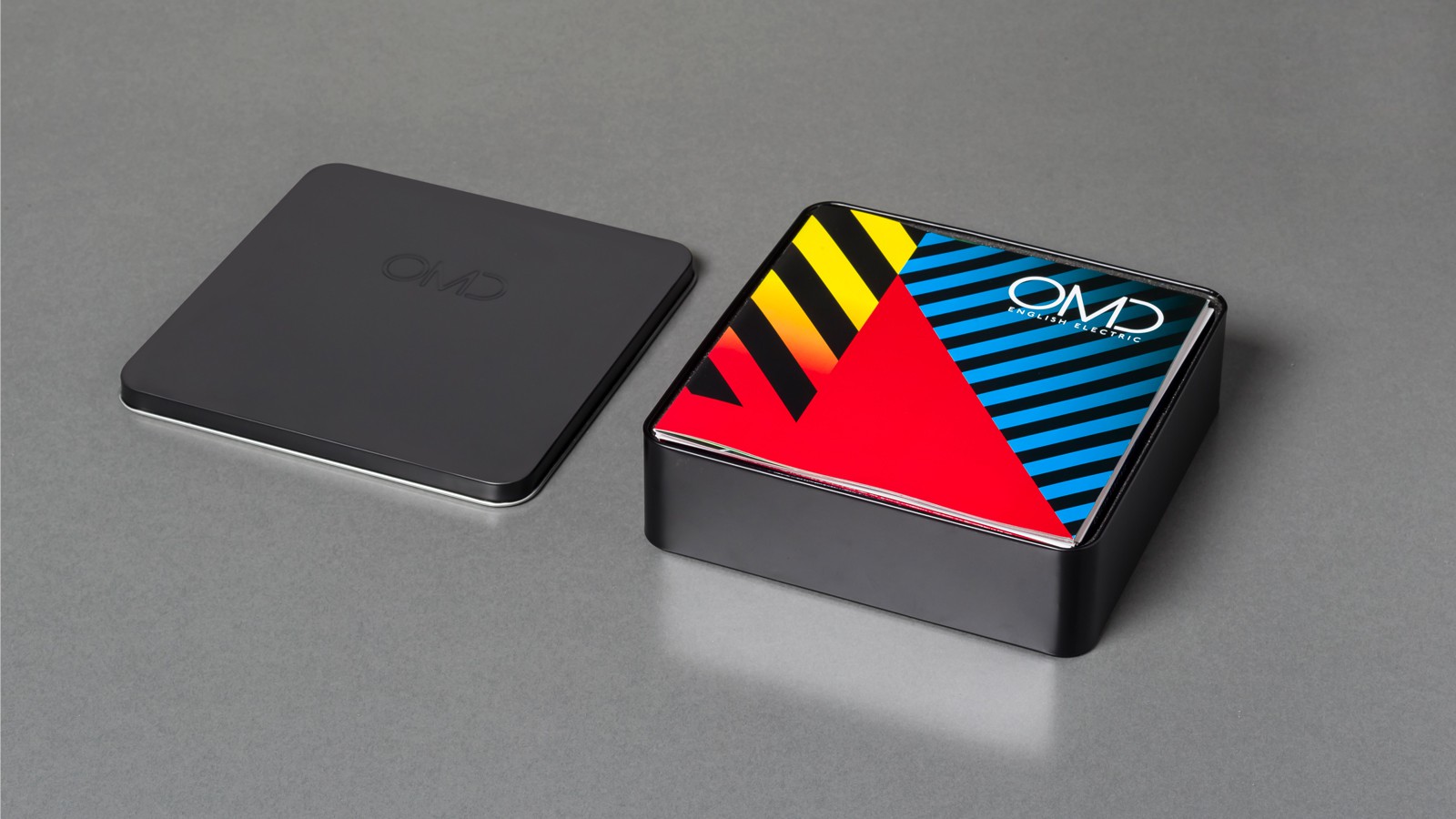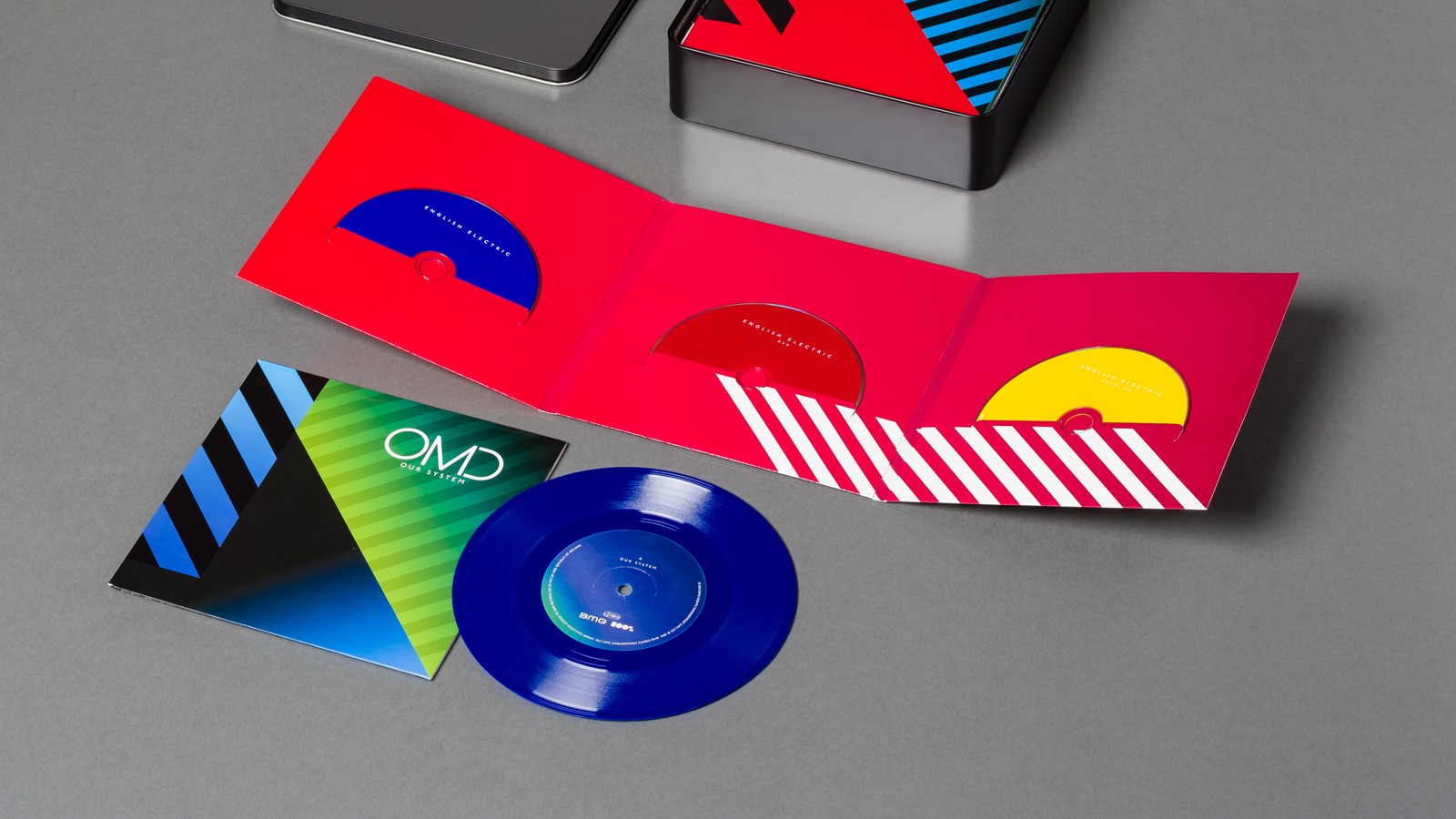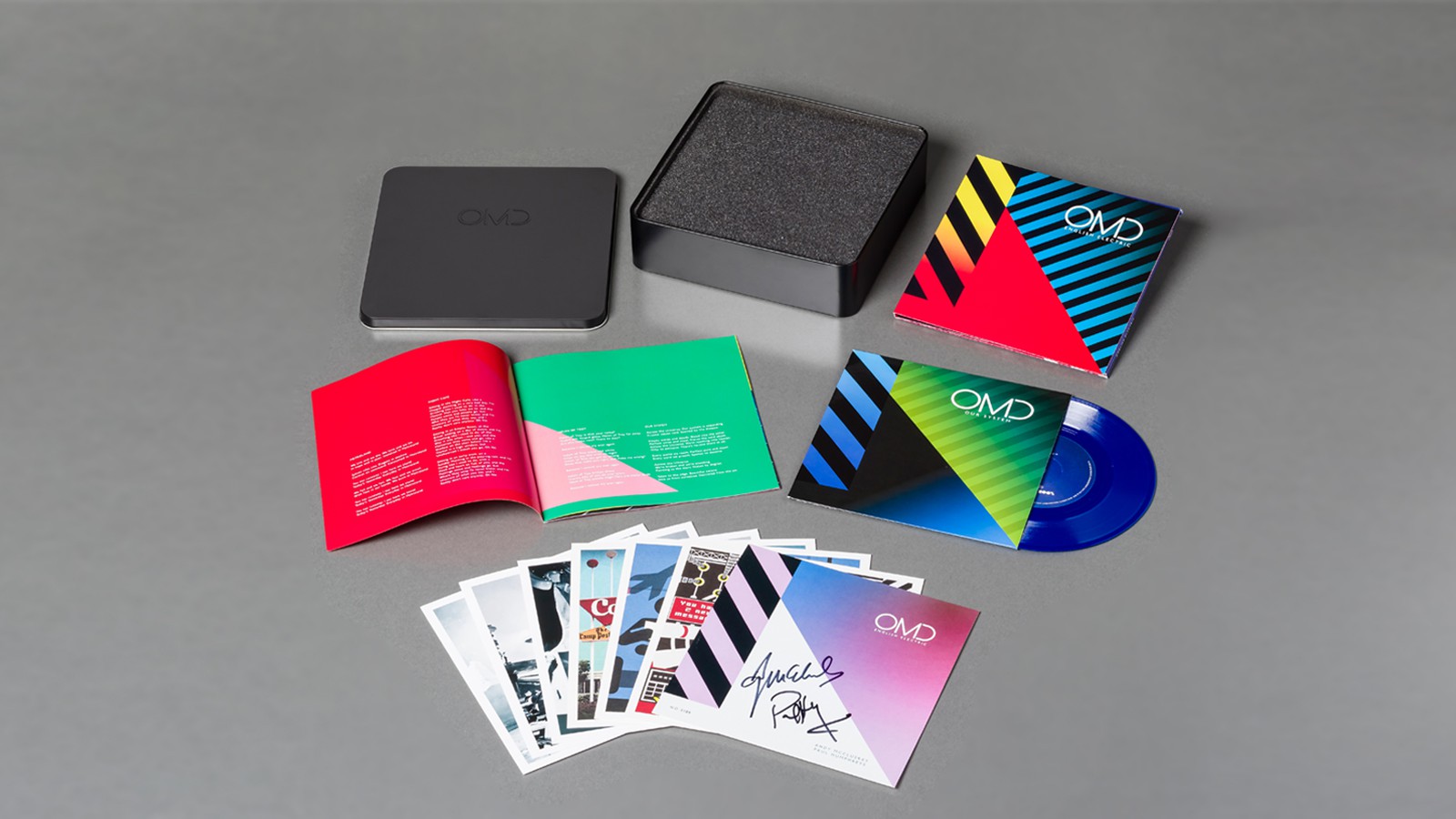 Previous
Next
OMD - 'English Electric' Deluxe Box Set
Spec: Custom flood-printed tin with debased band logo, containing blue vinyl 7" single, custom 3-disc folder pack, 7" booklet, art cards and signed certificate.
Another absolute labour of love here – when you're a kid taping OMD's Enola Gay off the radio, you never imagine that 30-odd years later you'll be packaging their new album. 100 Percent came to Modo with a brilliant new OMD album, so we put that album in a debossed black-printed tin, with three CDs, an exclusive coloured vinyl 7", six art cards and a 7" booklet. The band signed our original Architecture & Morality LP for us as well, which was nice of them.
Client
BMG Rights Management (BMG) is an international music company based in Berlin, Germany. BMG recording artists include Dido, Kylie Minogue, Jason Aldean, A Perfect Circle, Lenny Kravitz, Max Giesinger, blink-182, Blondie, Fergie, Avril Lavigne, Good Charlotte, Cypress Hill, Roger Waters, Bryan Ferry, Richard Ashcroft, Fatboy Slim, Marianne Faithfull, The Kinks, Morrissey, Ry X, Nakhane, Adel Tawil, Scorpions, KitschKrieg, and The Prodigy.
What's In The Box
Certificate of authenticity signed by Andy & Paul
3 artwork prints
3 live photos (Photos by Pearl Marjorie Draps)
16-page lyrics & credits booklet containing exclusive artwork
Triple gatefold pack containing the 3 discs
CD of English Electric
DVD containing studio interviews, track by track and animated videos
CD of demo versions of English Electric tracks
7" Single of Our System on blue vinyl with exclusive b-side Frontline