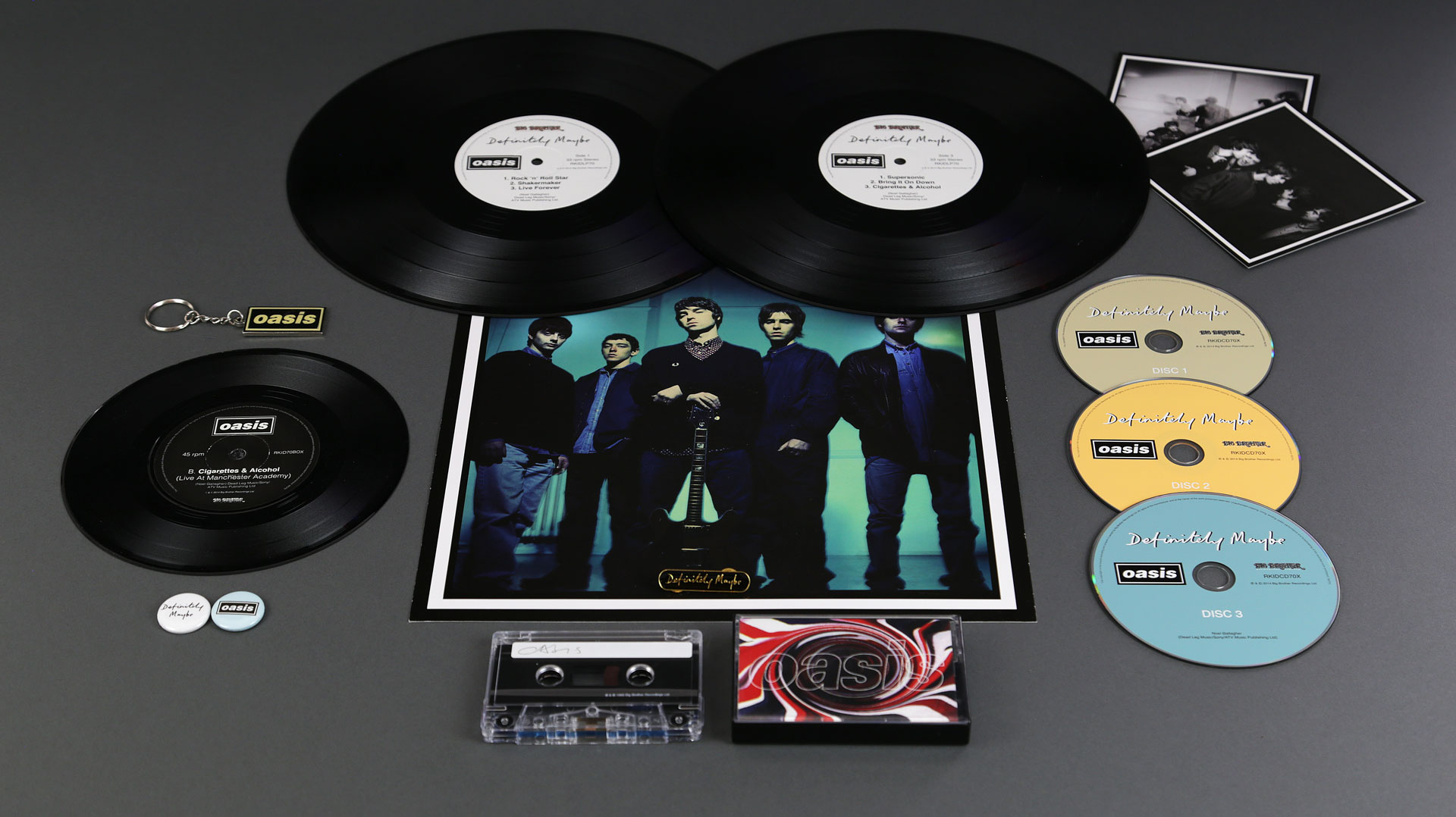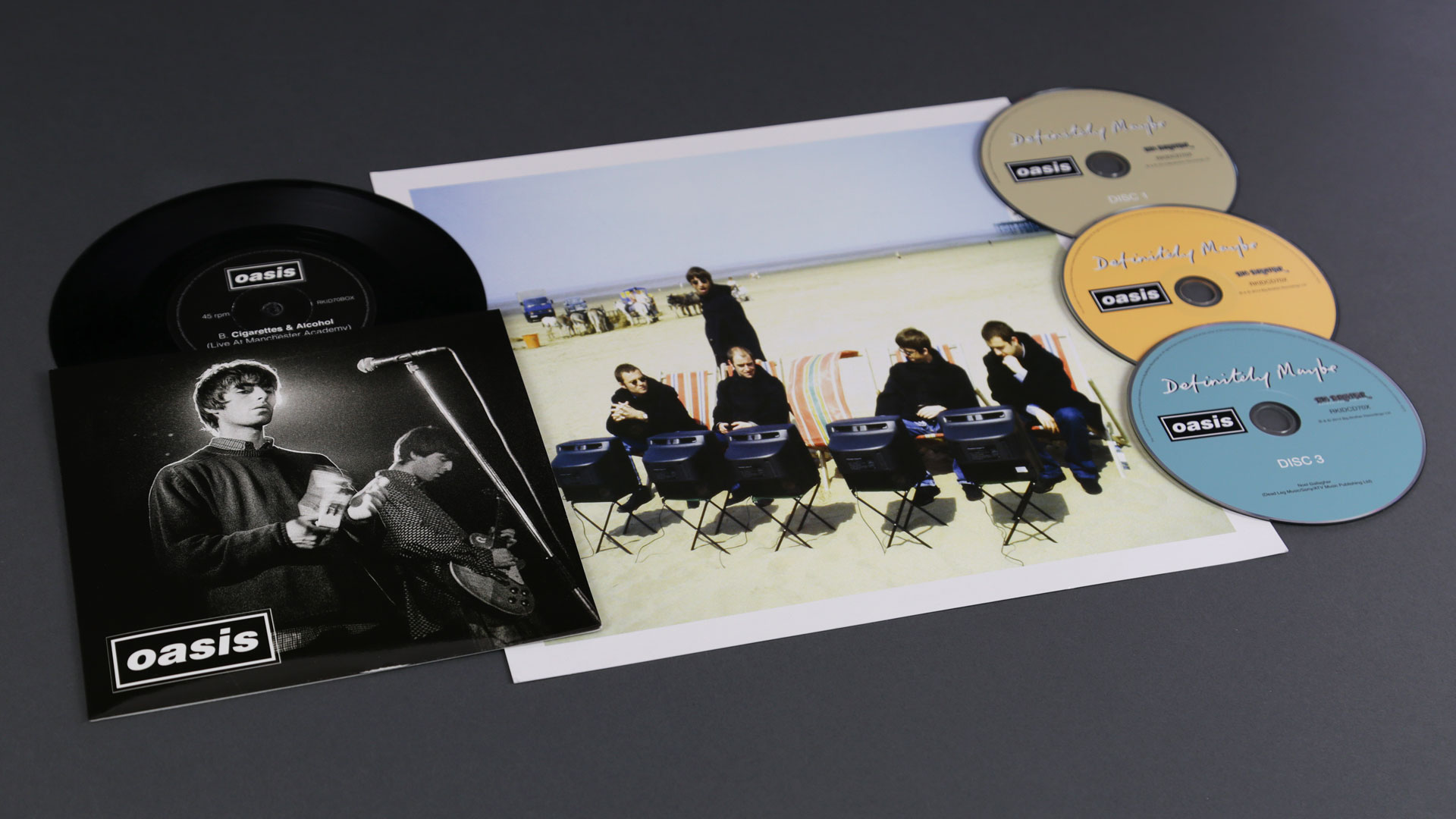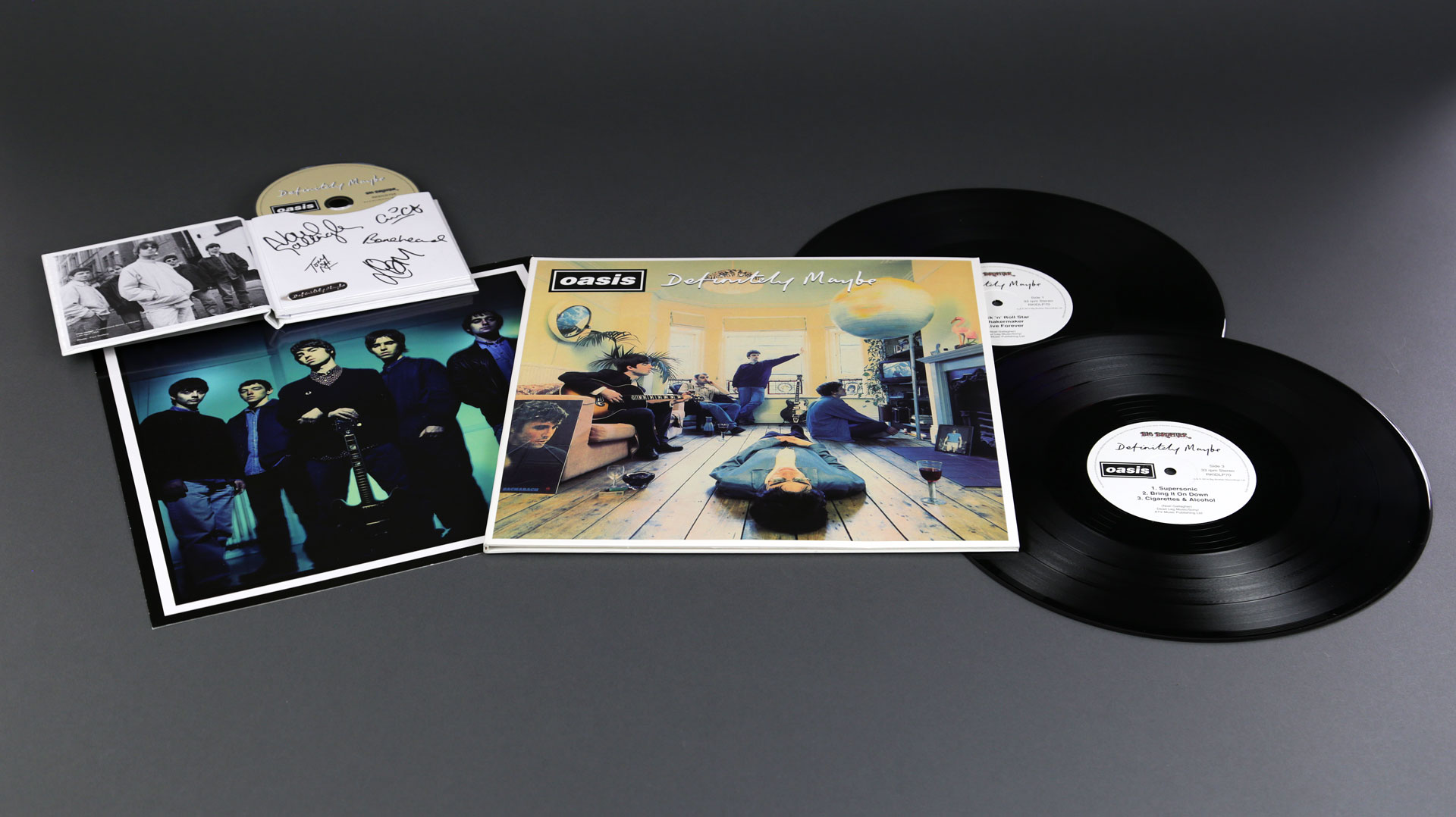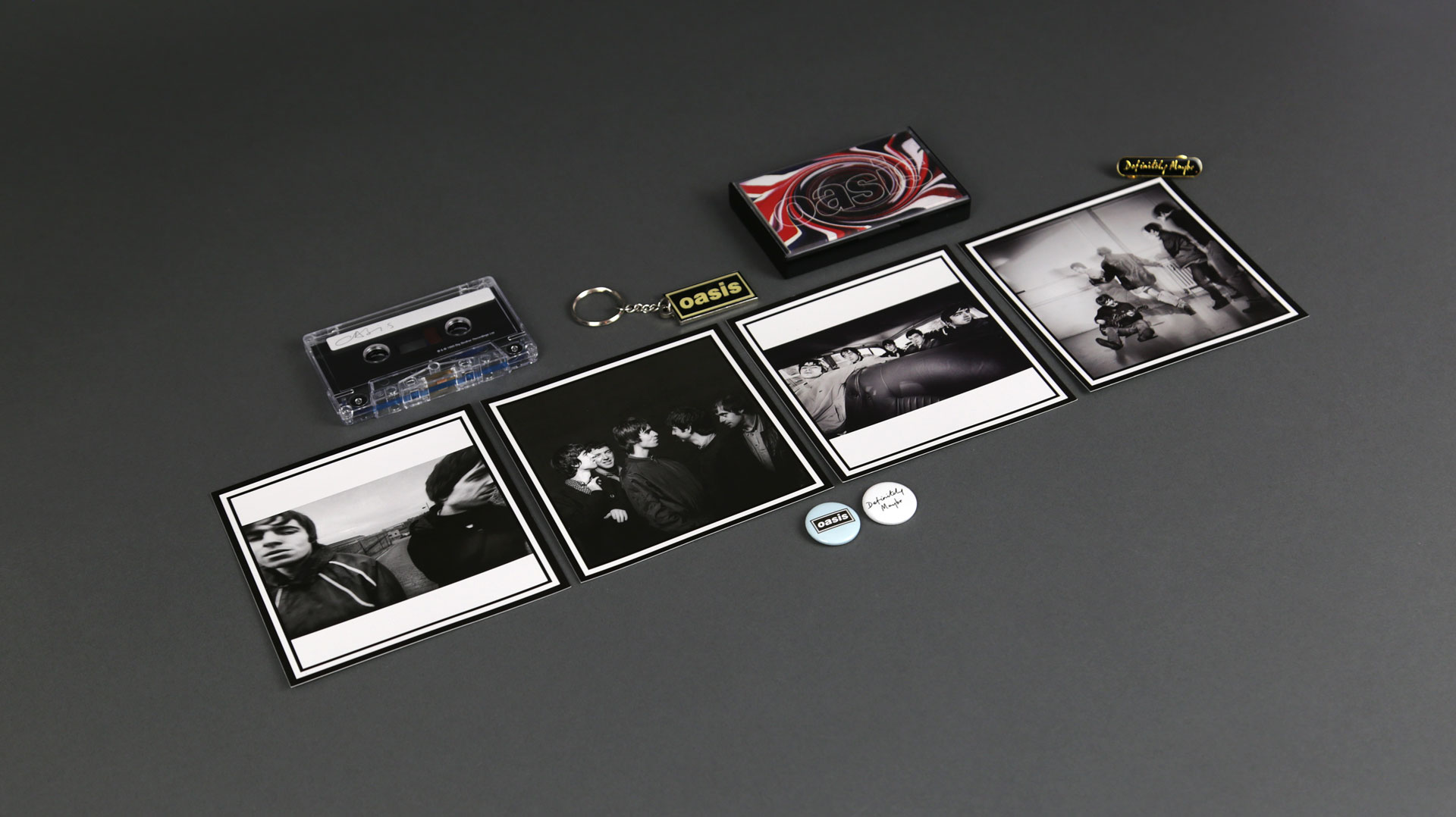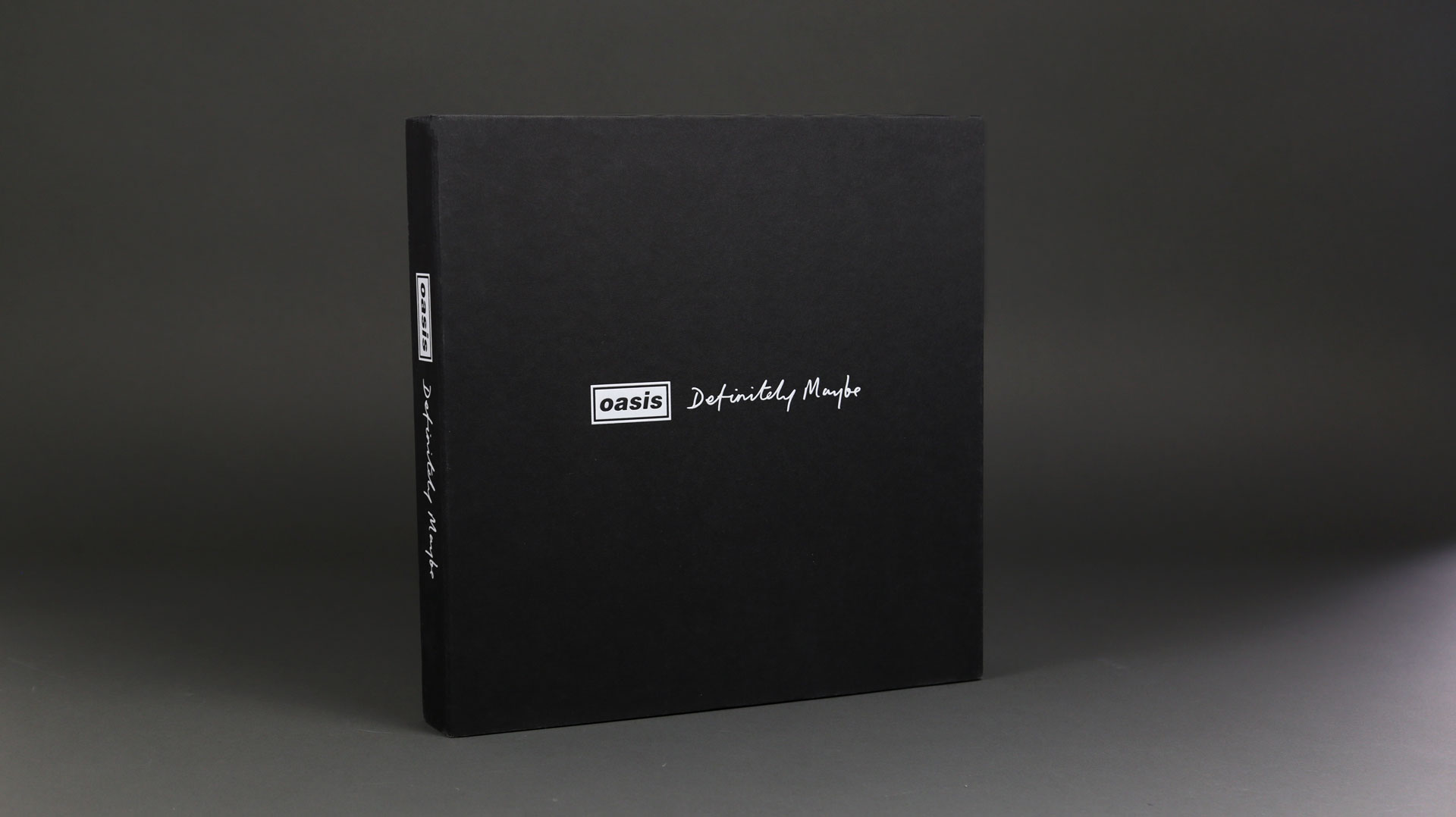 Previous
Next
Oasis - 'Definitely Maybe' Deluxe Box Set
Celebrating 20 years since the original release this Deluxe Box Set included a hardback book in addition to vinyl and CD formats.
Modo made the Deluxe Edition of Dig Out Your Soul when the band were still a going concern, so it was good to reacquaint ourselves with Oasis when it came to commemorating 20 years of Definitely Maybe and their London retrospective exhibition.
Client
Big Brother Recordings was set up in 2000 by the British band Oasis to handle their UK and Ireland releases. Independent distributor 3MV/Pinnacle handles domestic sales in UK and Ireland. The name refers to Oasis guitarist and songwriter Noel Gallagher, the elder brother of singer Liam Gallagher.
What's In The Box
From a Record Store Day 'Supersonic' 12" to the album's various formats and Deluxe Box Set edition with a beautiful 12" hardback book, it's been a carefully orchestrated campaign with a simple brief: do it justice. Not maybe, definitely. The box set includes:
Book jacket box formed of 2mm black-lined rigid board with Wibalin Buckram wrap and magnetic closure
White foiled print
12" bound hardback book with matching wrap and foil
4-colour gloss art inner pages
2LP vinyl gatefold
2CD digisleeve
Cotton screen-printed tote bag
Custom metal branded keyring