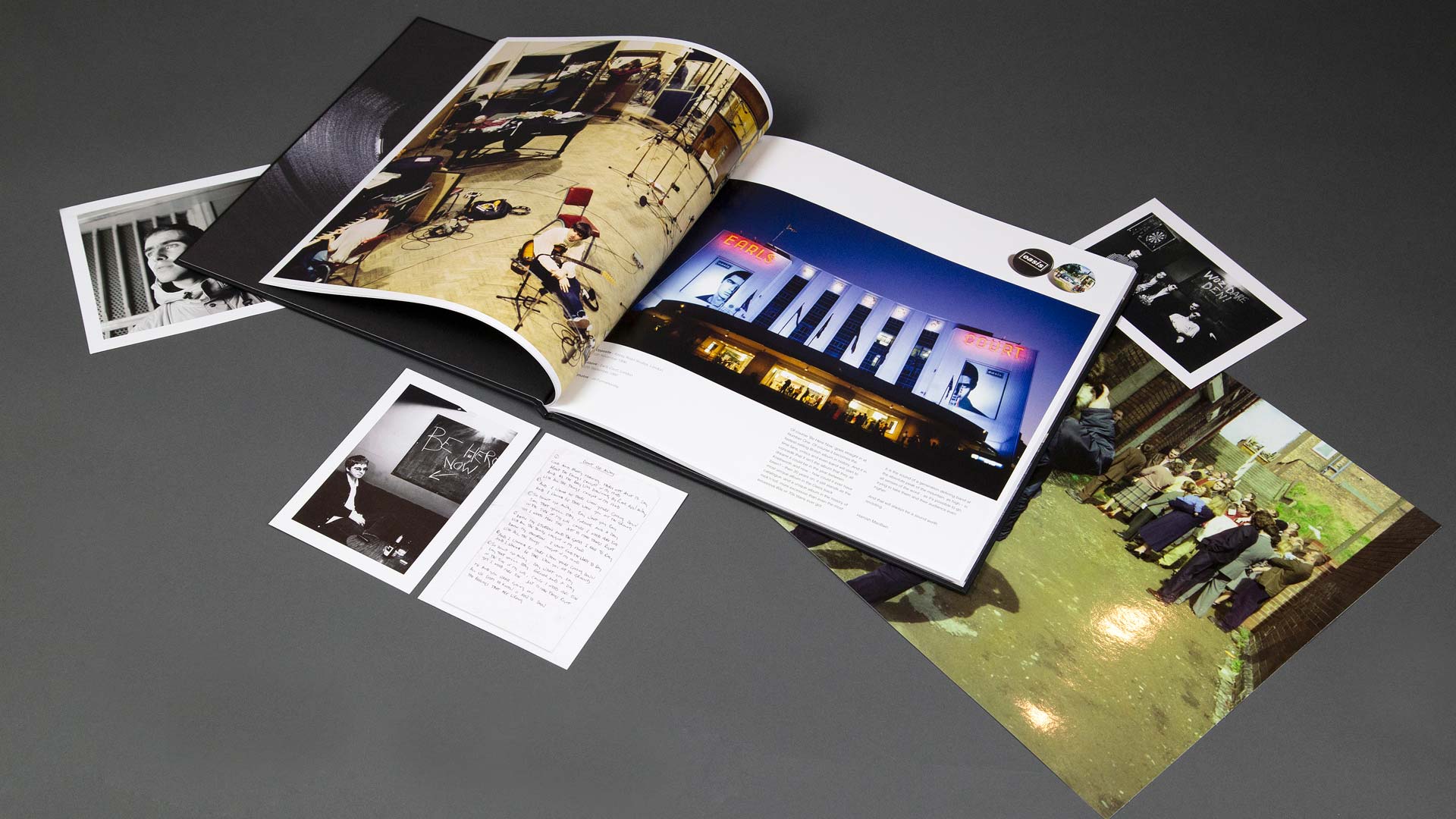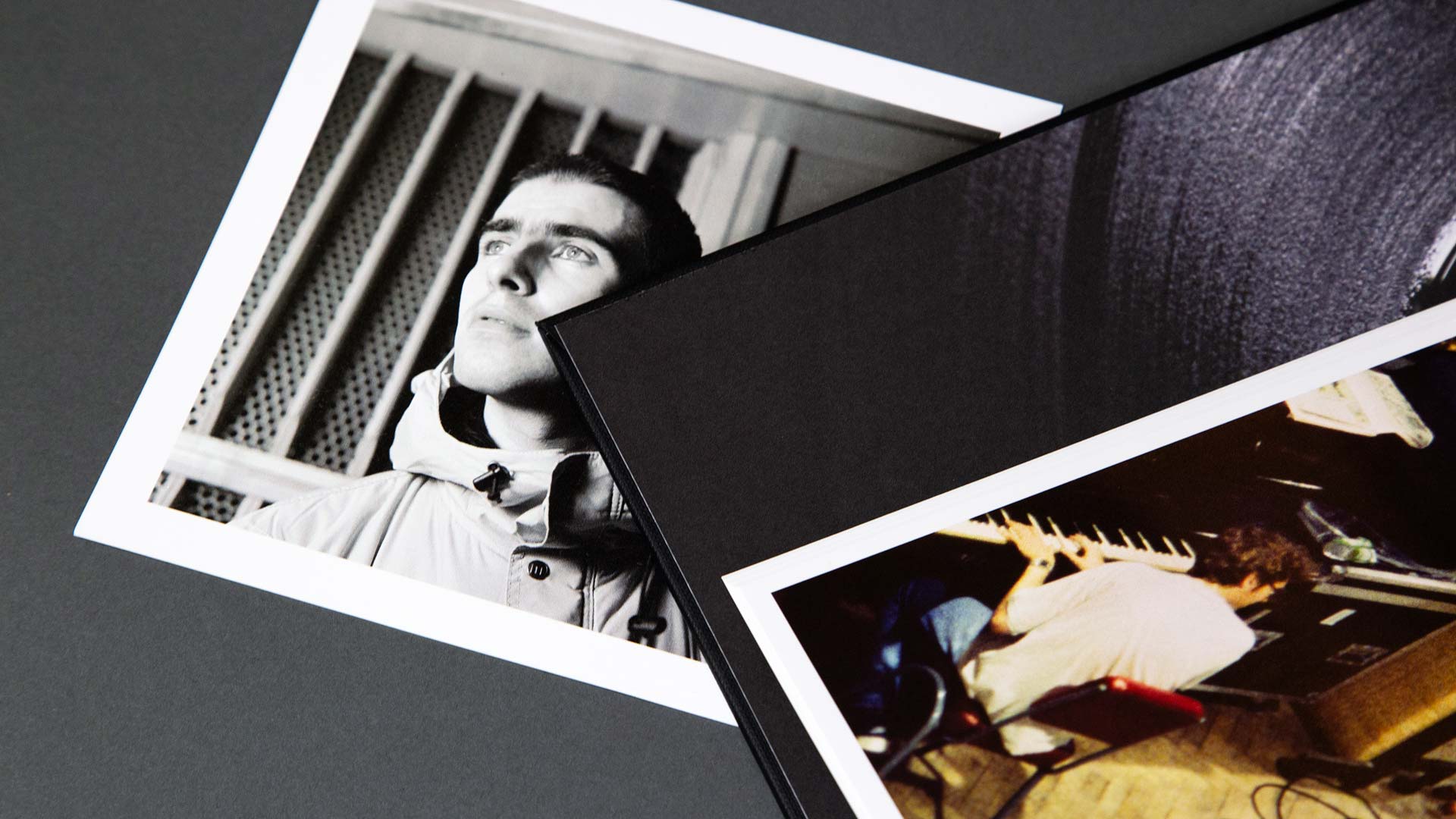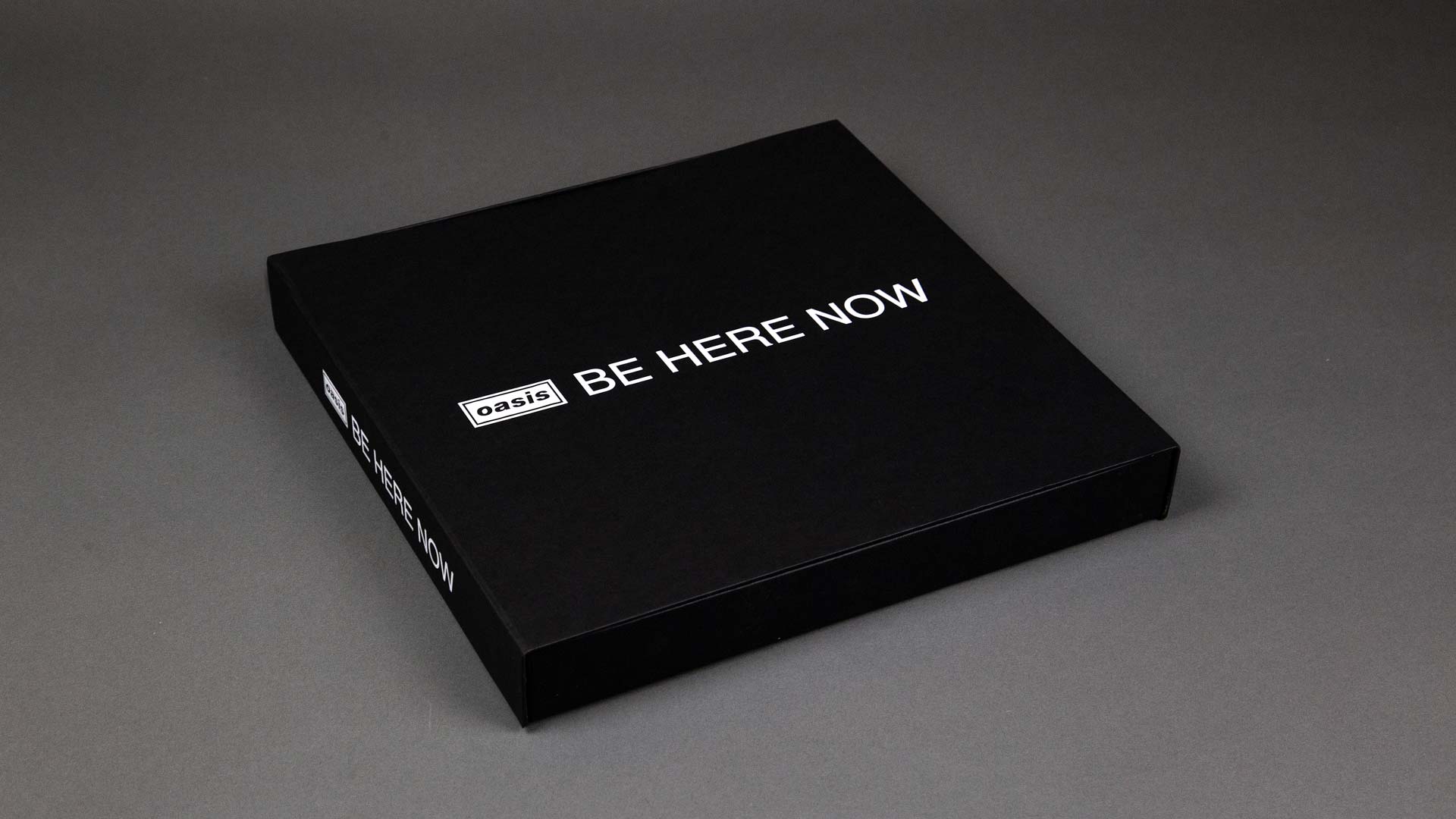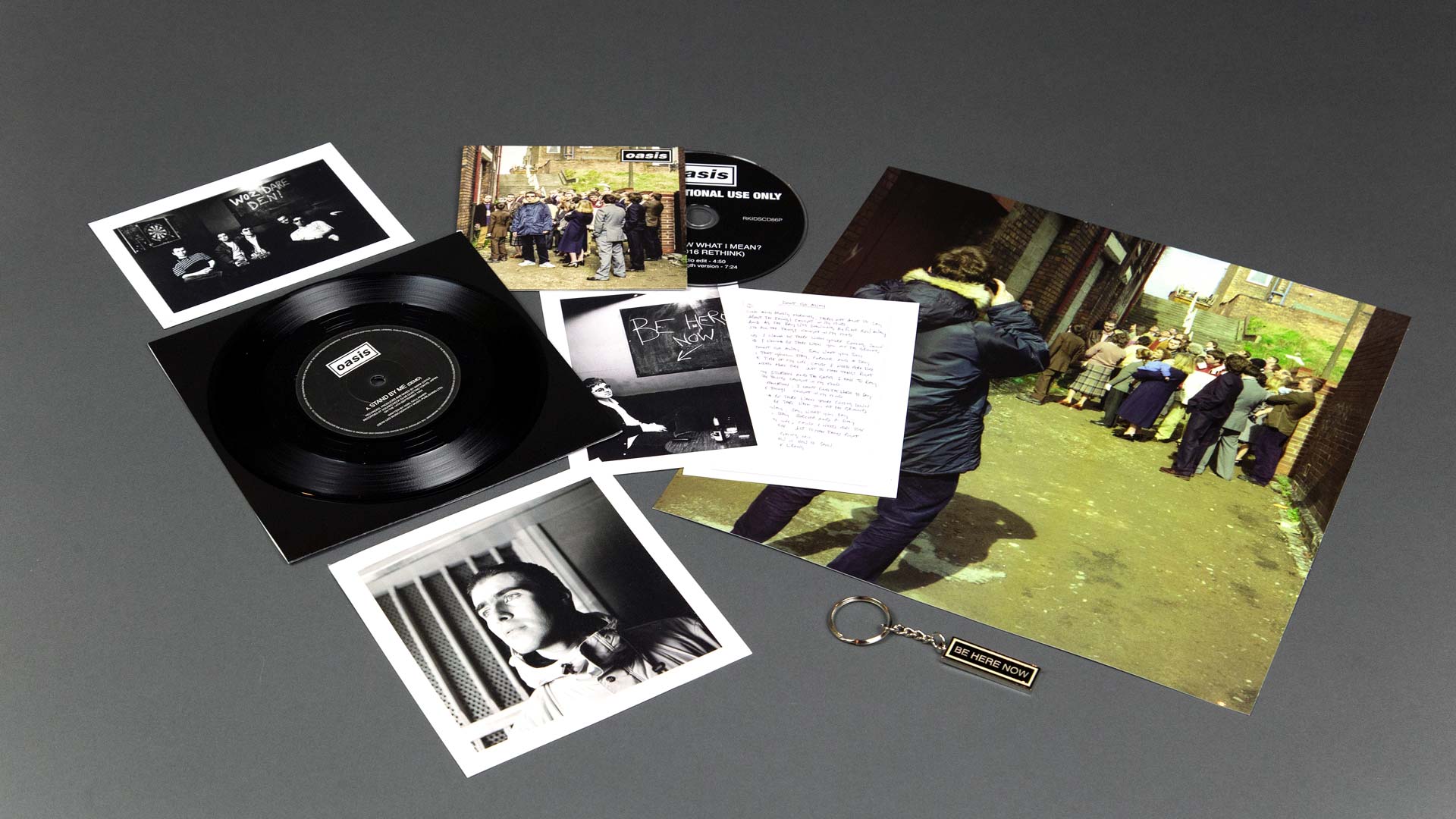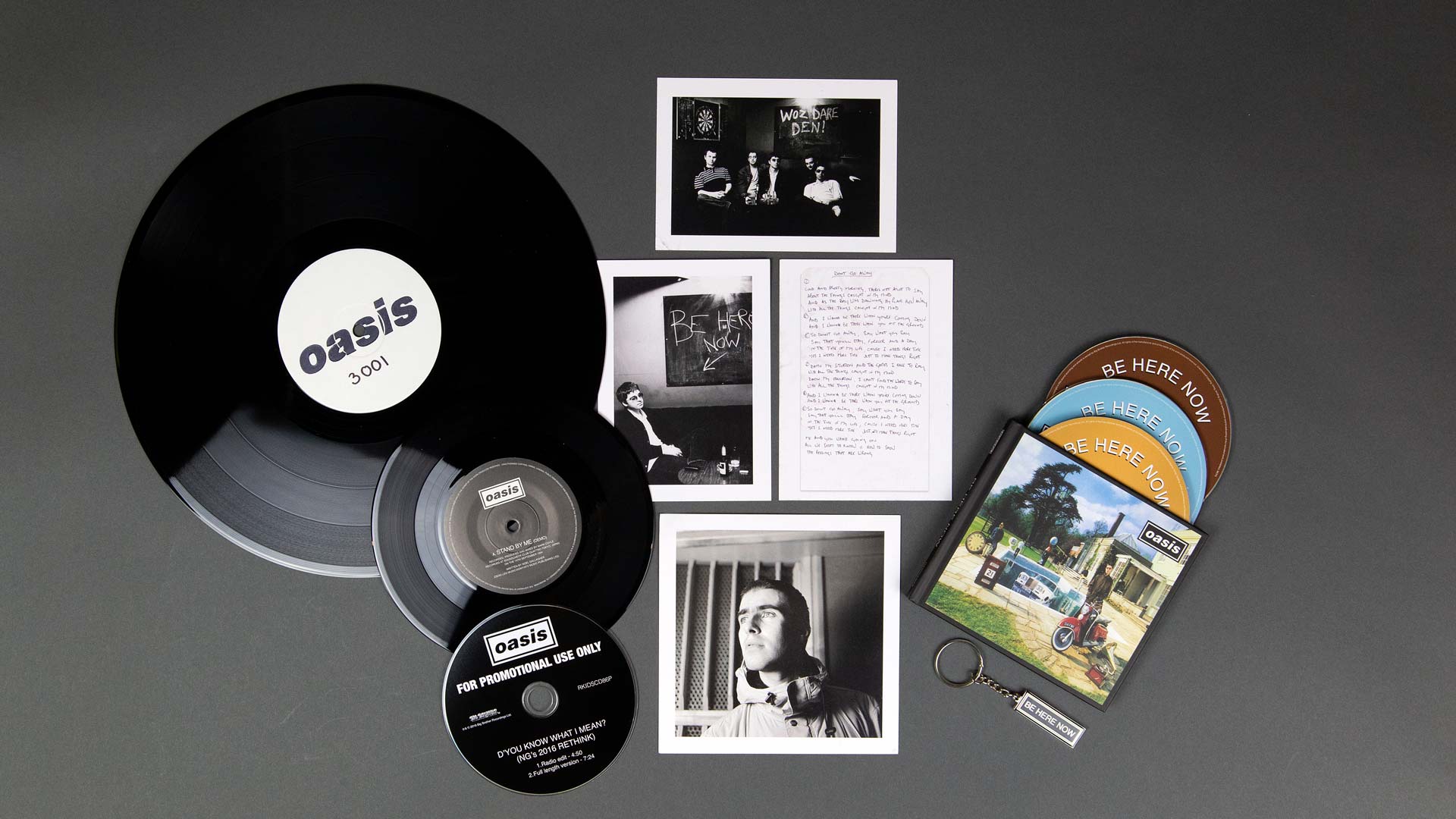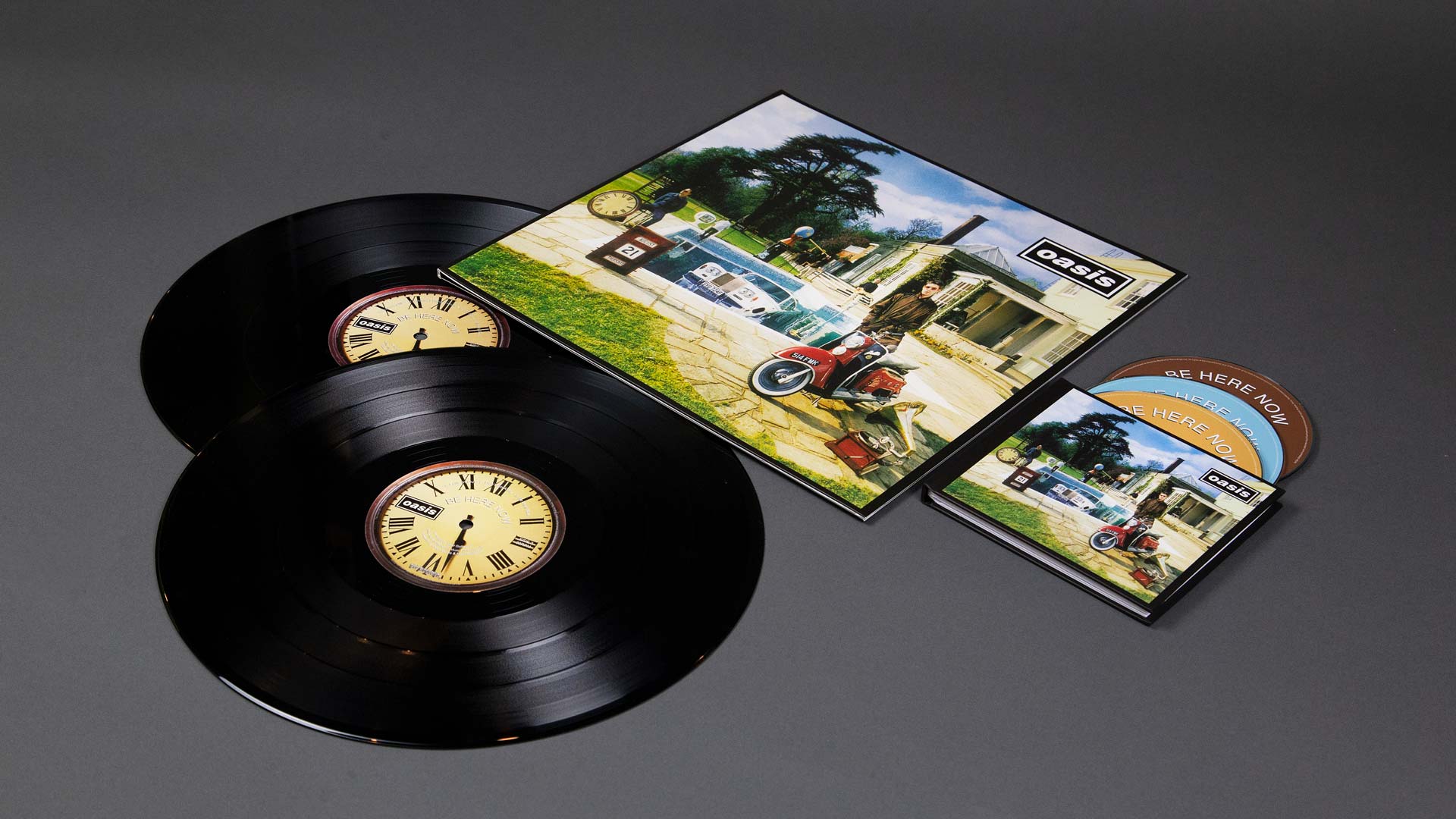 Previous
Next
Oasis "Be Here Now" Super Deluxe Box Set
The box is a super-deluxe edition of Oasis' 1997 album "Be Here Now".
What's In The Box
12"x12" hardback photo book featuring exclusive sleevenotes, rare photos and an art print.
Remasted version of the album on CD and vinyl.
A disc of B-sides of the era plus other rare and unreleased recordings.
A disc of demos recorded by Noel Gallagher in Mustique.
12" white-label sampler featuring six of the Mustique demos.
A promo CD of Noel Gallagher's remix of the album's first single "D'You Know What I Mean?"
A set of four photographs.
An embossed "Be Here Now" enamel key ring.