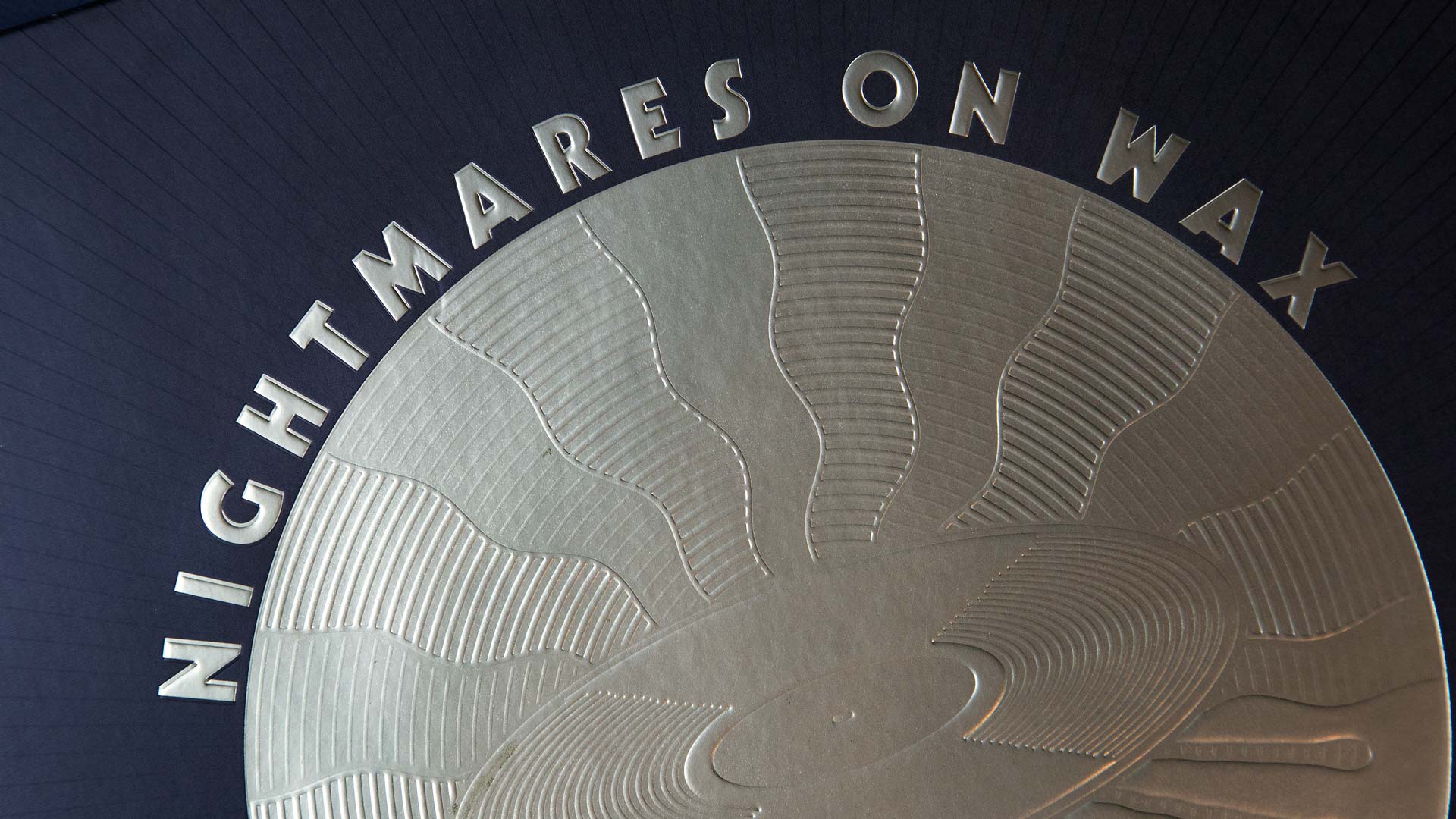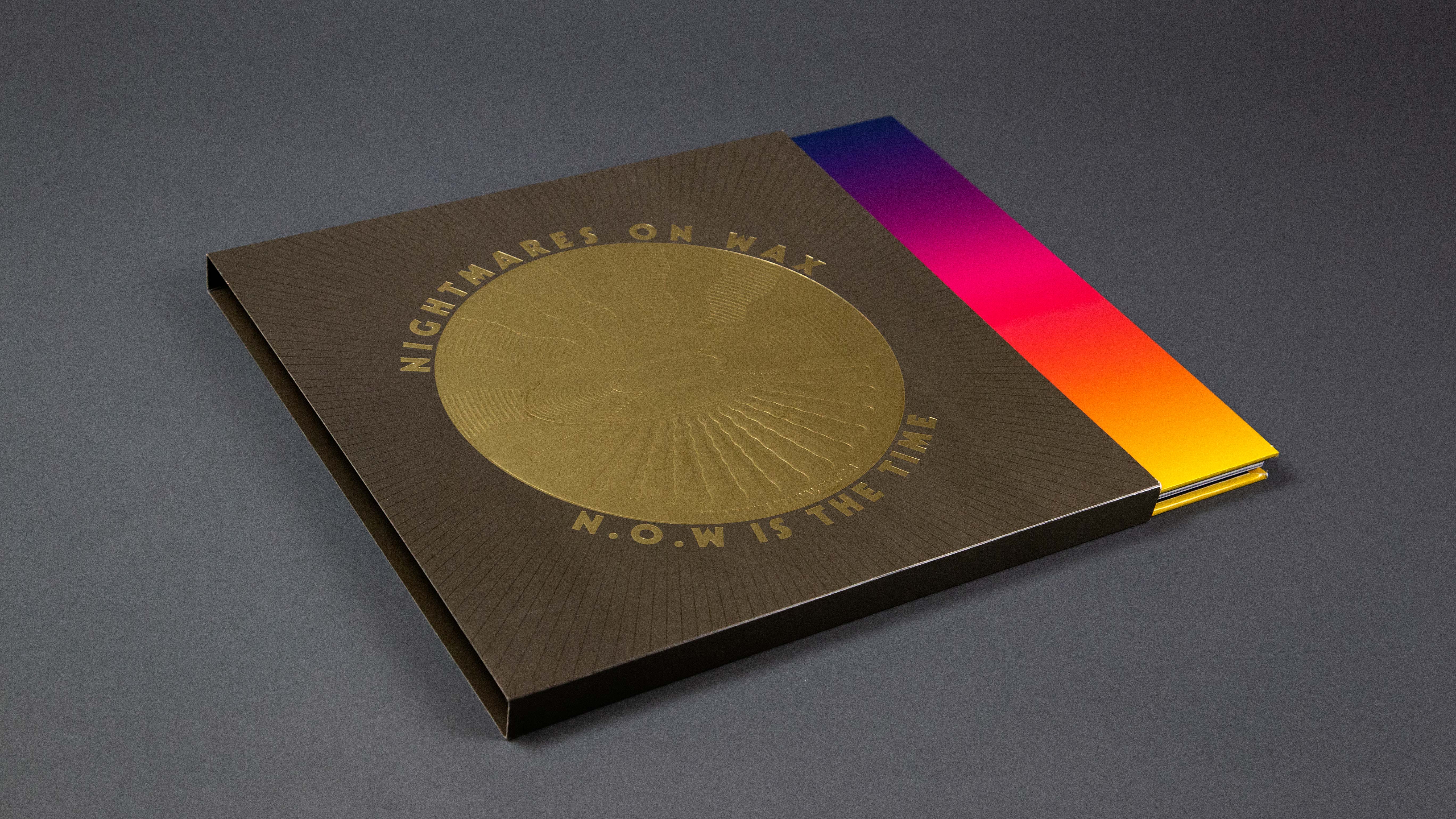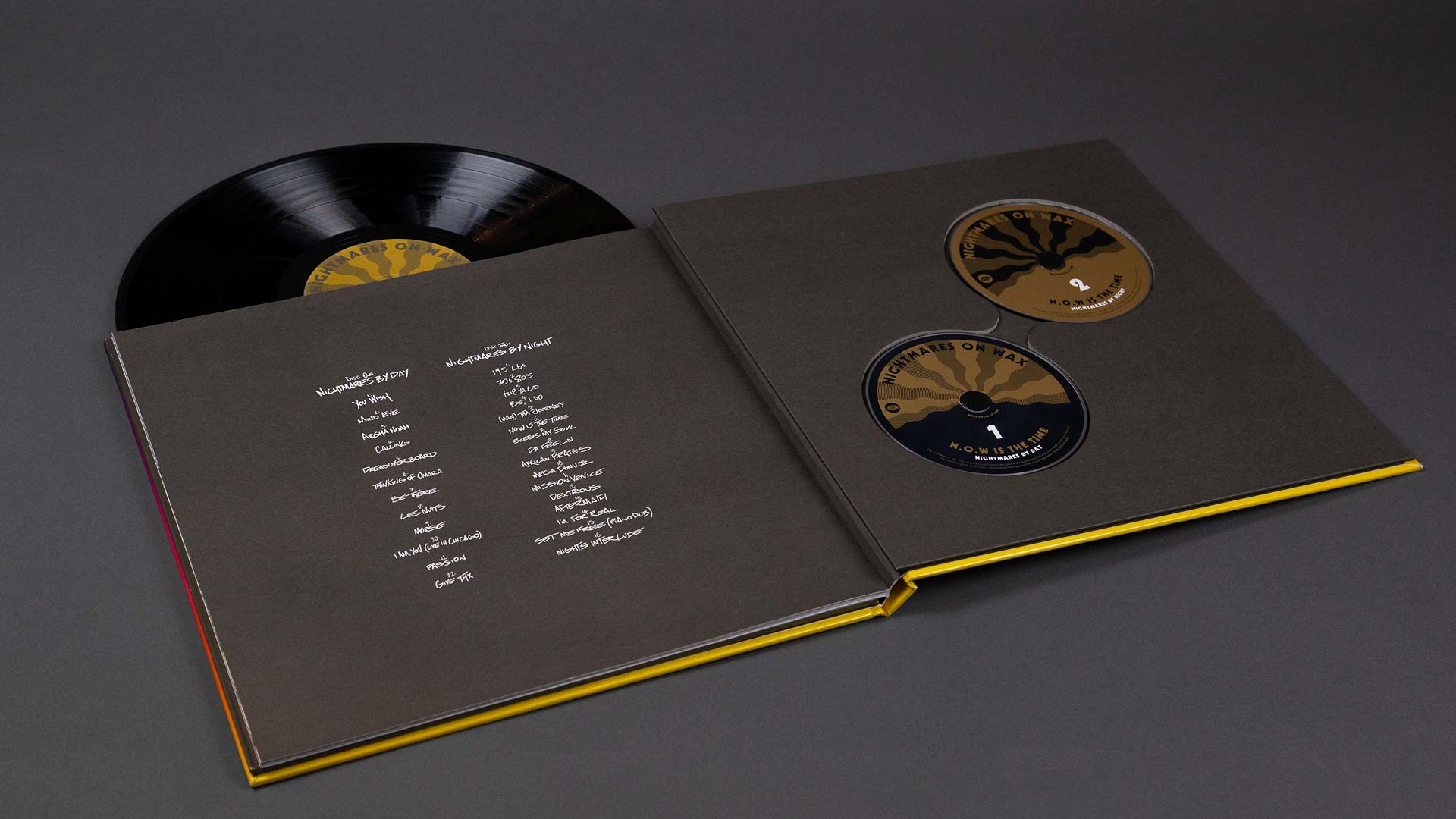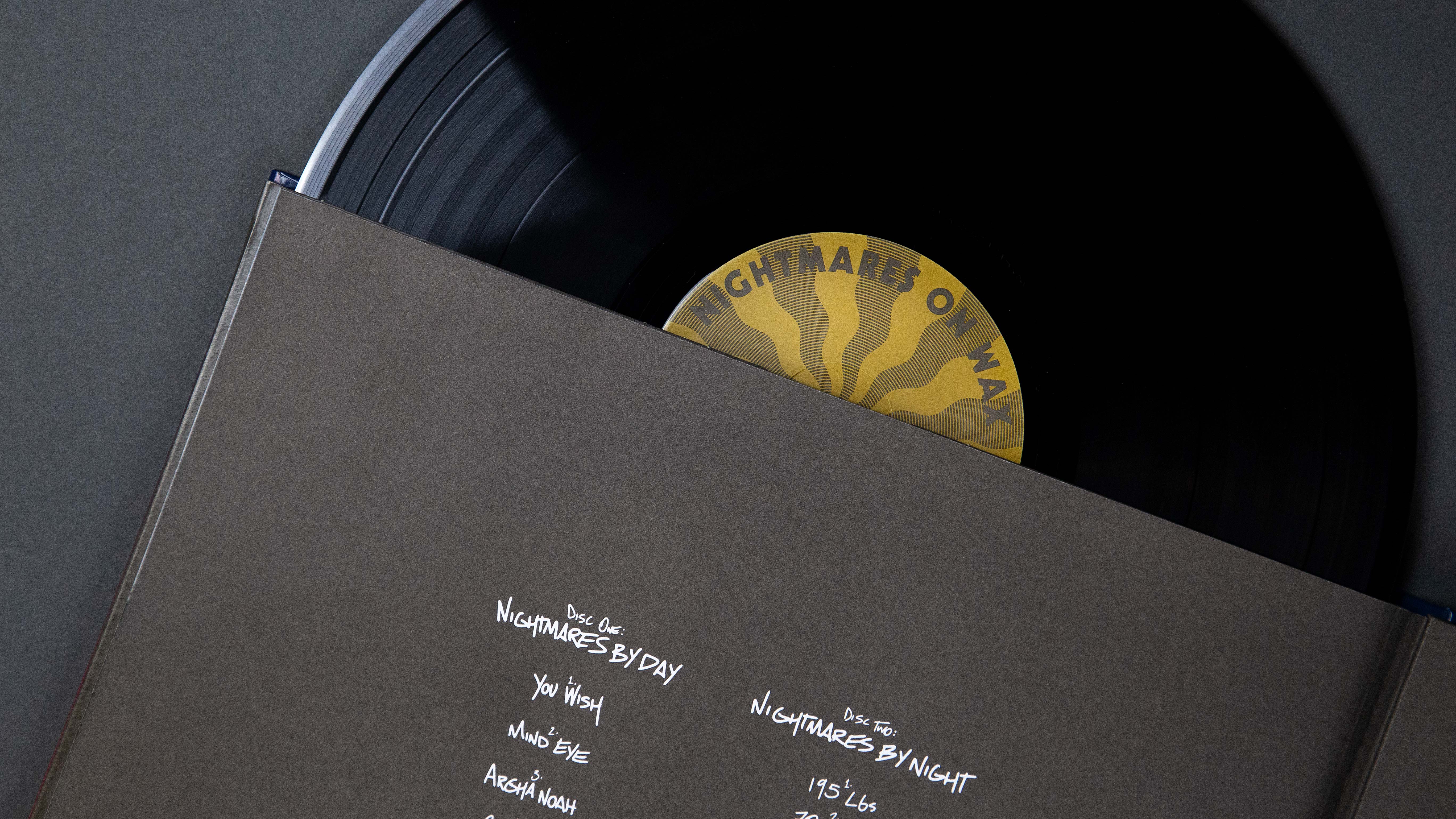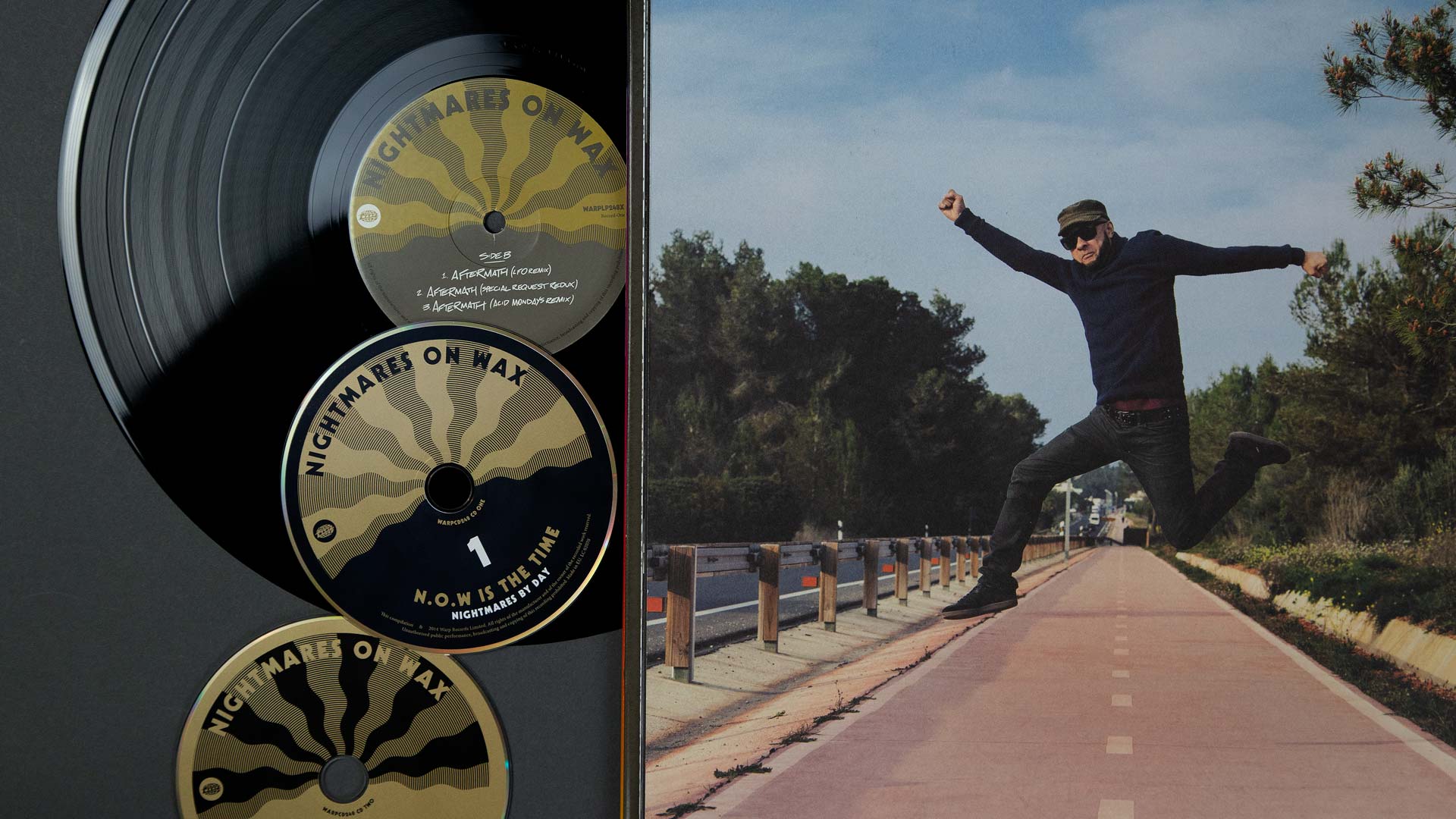 Previous
Next
Nightmares on Wax "N.O.W Is the Time" Special Edition Box Set
George 'E.A.S.E' Evelyn, AKA Nightmares On Wax, has released a range of records over 25 years that have been integral to cultural movements and electronic music. This album comprises of the best of tracks from Nightmares On Wax 'By Day' and 'By Night' over the past 25 years, plus rarities and remixes.
Client
Warp is an English independent record label, founded in Sheffield in 1989 by Steve Beckett, Rob Mitchell and Robert Gordon. Warp's artists create groundbreaking music, videos and cinema; The label's roster includes Aphex Twin, Shane Meadows, Chris Cunningham, Boards of Canada, Battles, Richard Ayoade and more.
What's in the Box
The box set edition comprises of 12" casebound book including the 2CD, a double LP and a 24-page booklet enclosed in foil blocked and debossed sleeve. This 42 track special edition features brand new remixes by Optimo, Morgan Geist, Paul Woolford, Loco Dice and more.