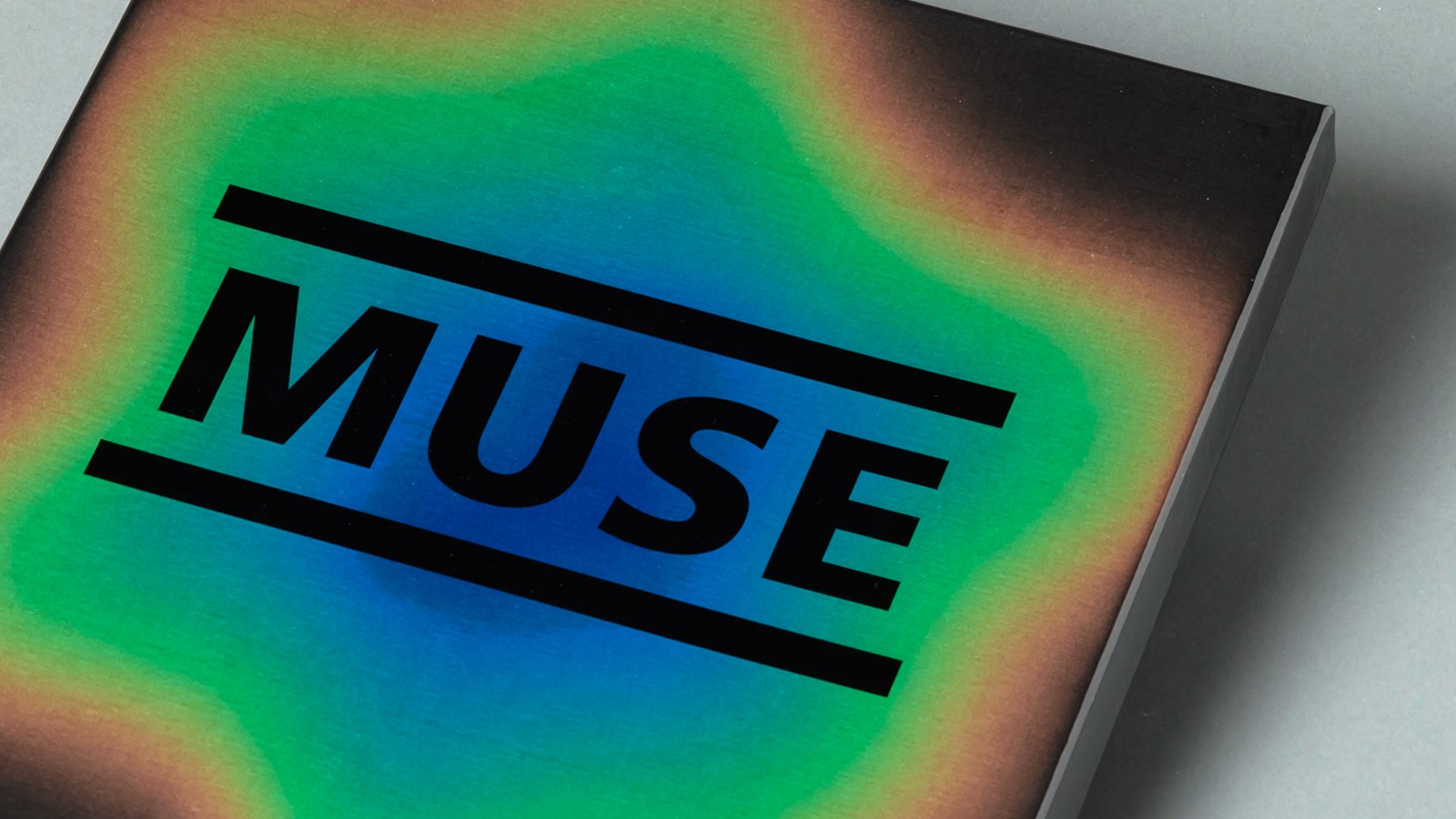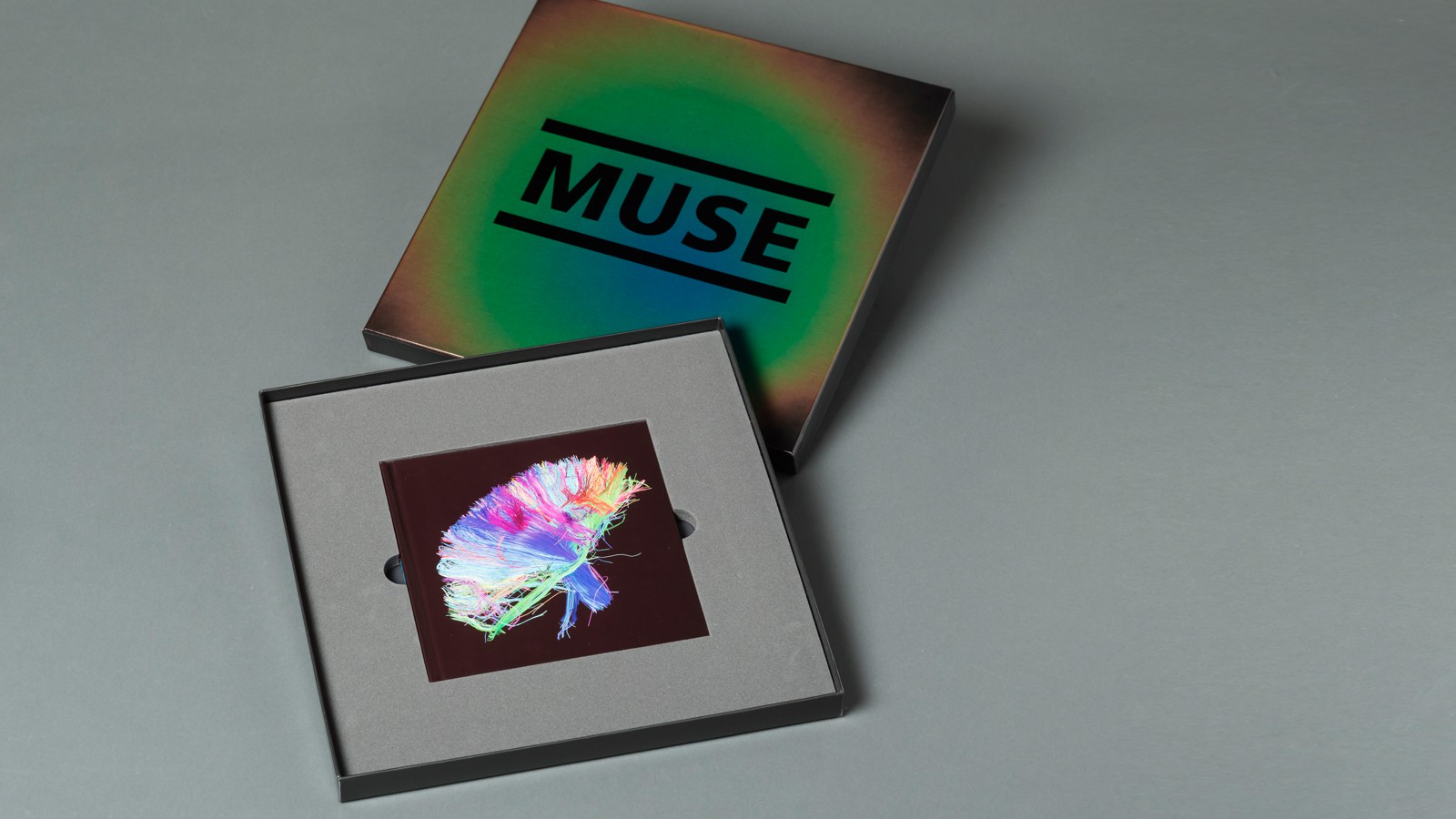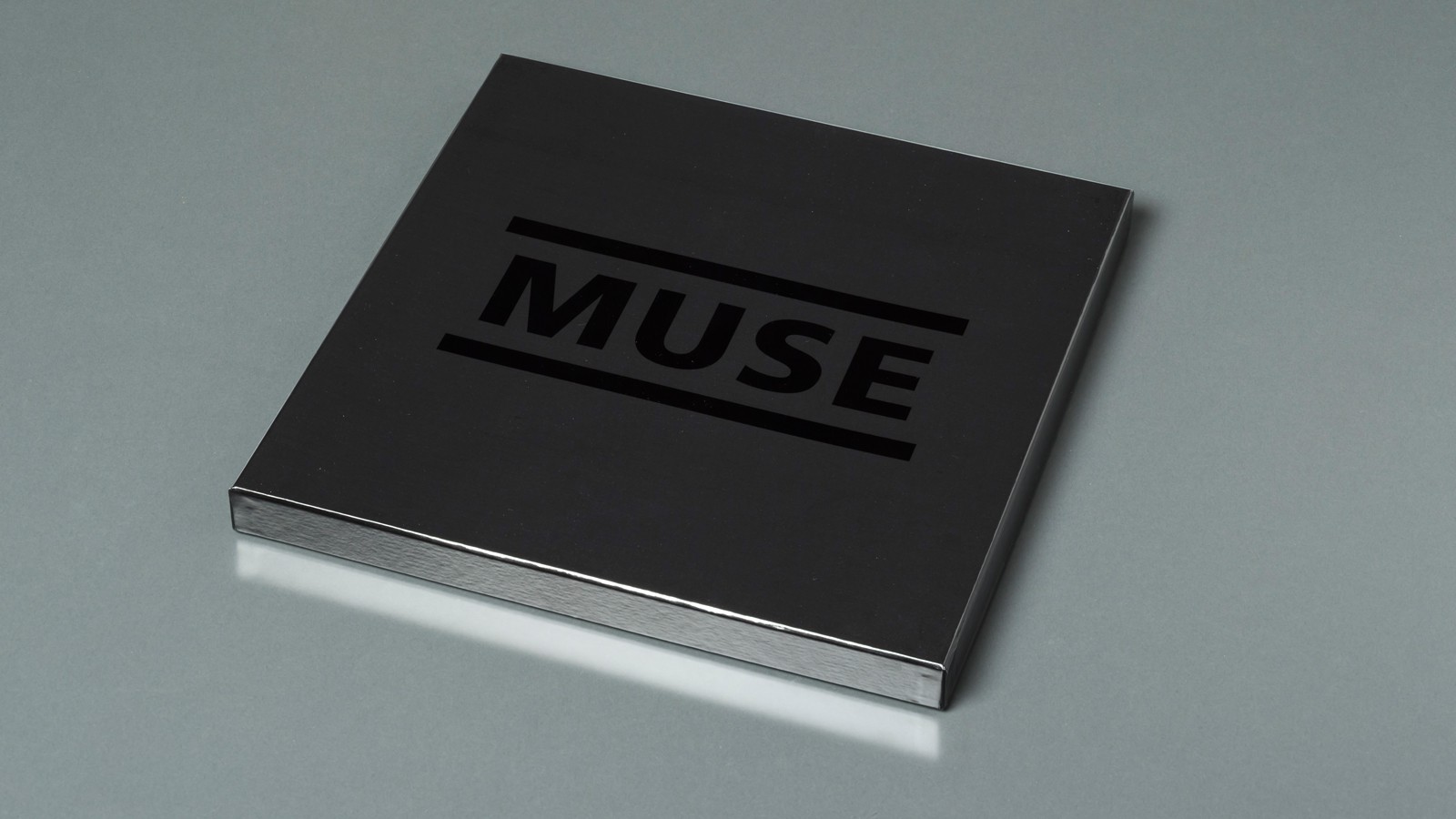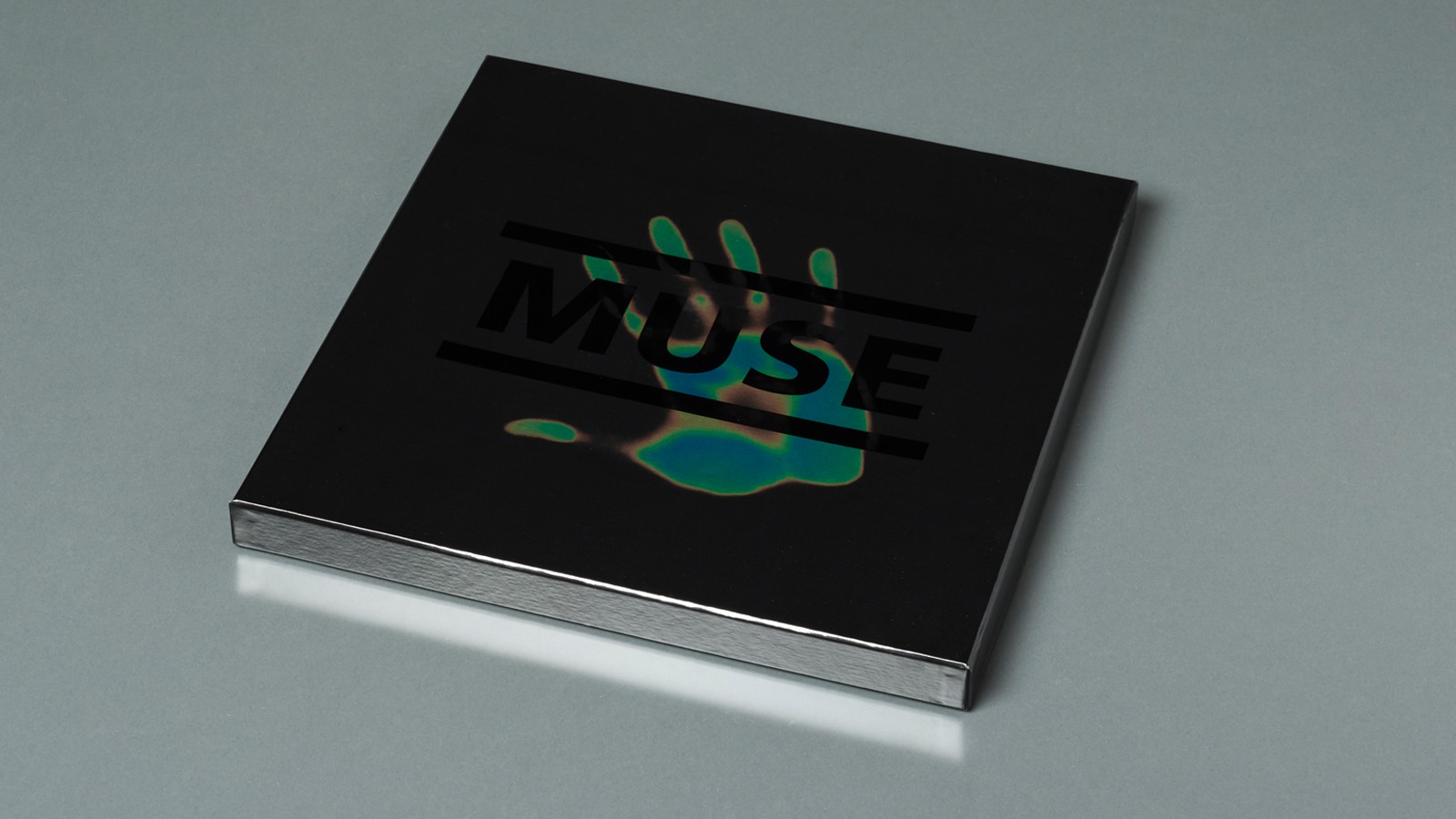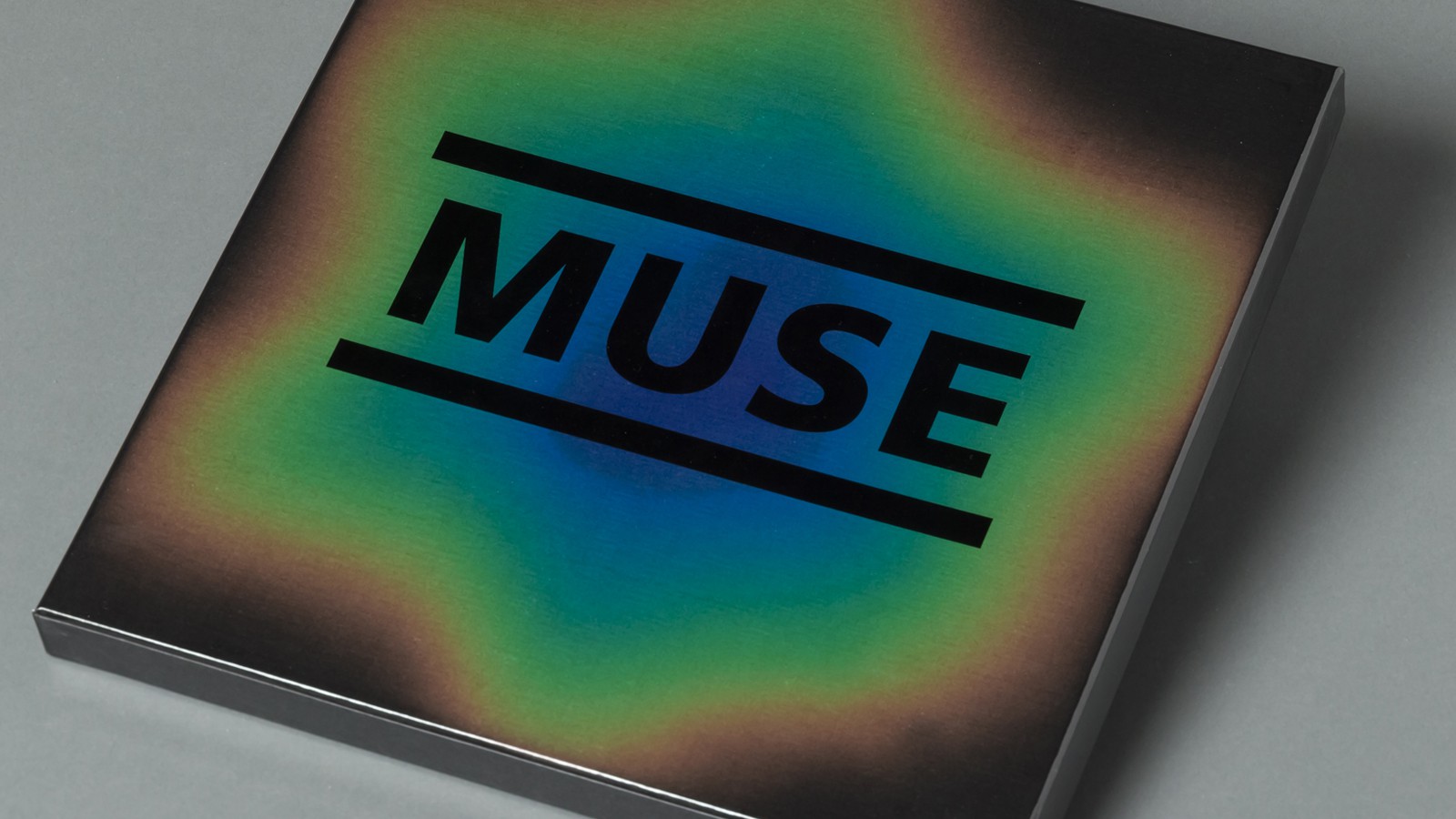 Previous
Next
Muse - 'The 2nd Law' Box Set
This heat sensitive box set is a stunning piece of revolutionary music packaging and an industry first.
Muse wanted a heat-sensitive packaging solution to reflect the second law of thermodynamics, as referenced in their album title. So they came to Modo. These have previously been manufactured as an 'artwork reveal' mechanism but no one has used ever the far more dramatic effect of liquid crystal ink as a laminated box wrap before.
Why? Because it's not an off-the-shelf solution or a simple one-size-fits-all idea.
A detailed ink and paper sampling process saw Modo project managing a complex supply chain, personally accompanying lorry loads of printed sheets to the box manufacturer while different print and laminations were prototyped and presented.
The result is truly an industry first – a stunning piece of revolutionary music packaging that perfectly compliments the scale of one of Britain's biggest bands.
Client
Warner Bros. Records Inc. is an American major record label owned by Warner Music Group and headquartered in Burbank, California. It was founded in 1999 as the recorded music division of the American film studio Warner Bros. Artists signed to Warner Bros. Records have included Lucian Grainge Prince, Cher, Kylie Minogue, Kimbra, Goo Goo Dolls, Sheryl Crow, Ciara, Lil Pump, Gorillaz, Green Day, Adam Lambert, Bette Midler, Blur, Duran Duran, Fleetwood Mac, Liam Gallagher, Fleet Foxes, Jason Derulo and Lily Allen.
What's In The Box
12 x 12" box with liquid crystal thermal reactive lid.
Box set only CD/DVD**: 7" book pack format including exclusive artwork, The 2nd Law on CD and DVD featuring Making Of The Album + bonus content.
Box set only vinyl: 2 x heavyweight vinyl in individual sleeves derived from sustainable forestry with exclusive artwork.
Box set only prints: 3 x exclusive 12" art prints.