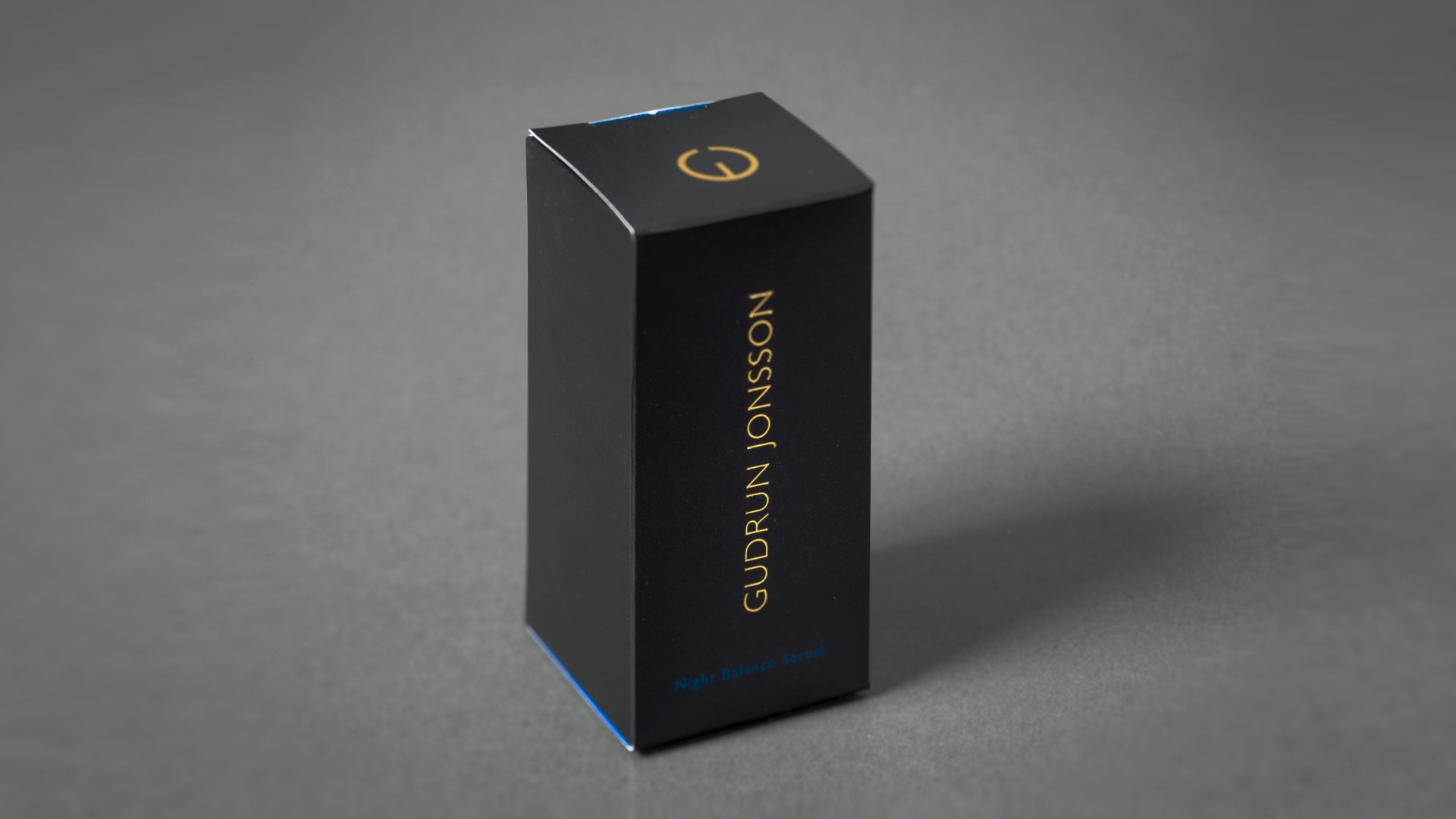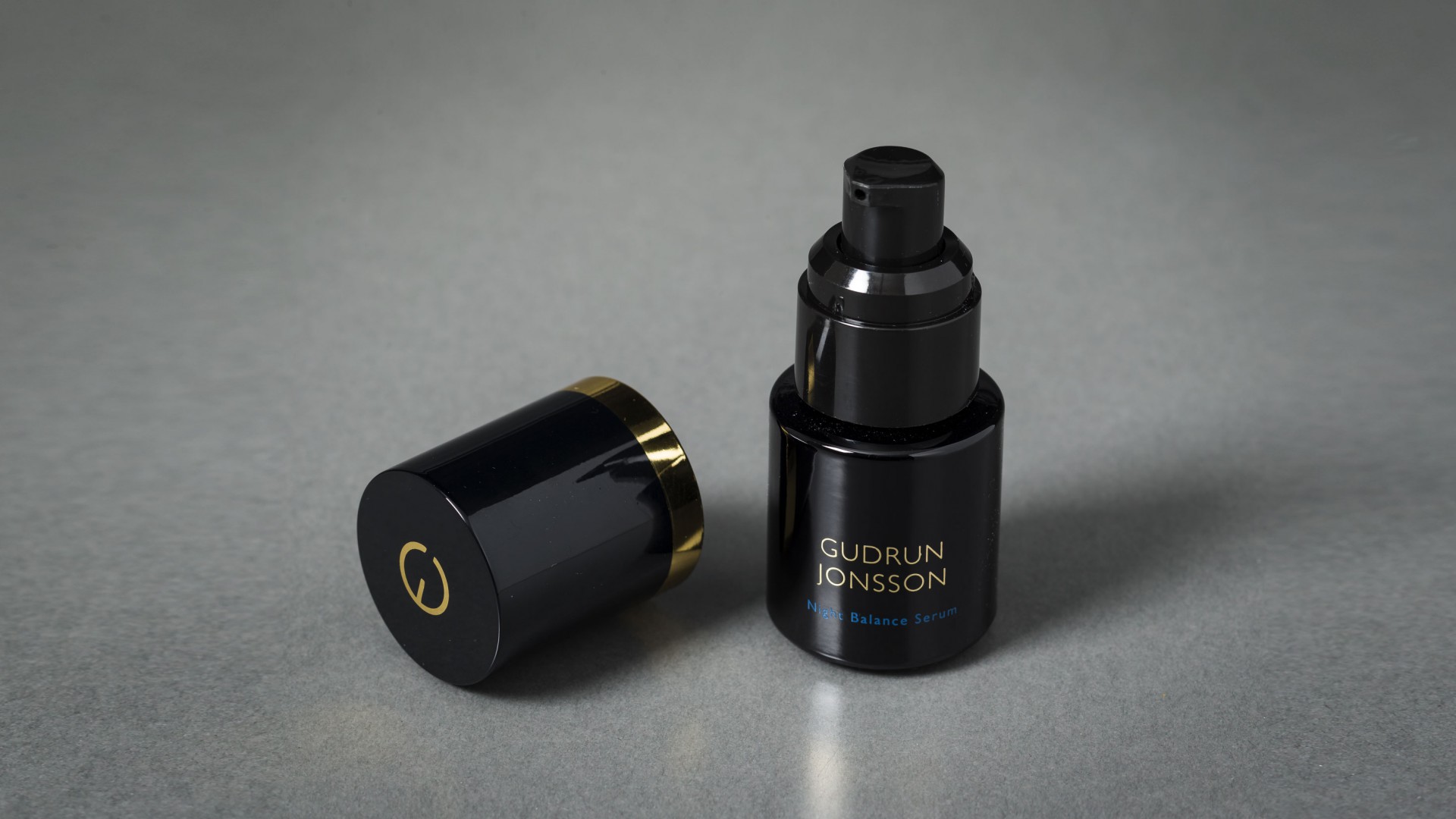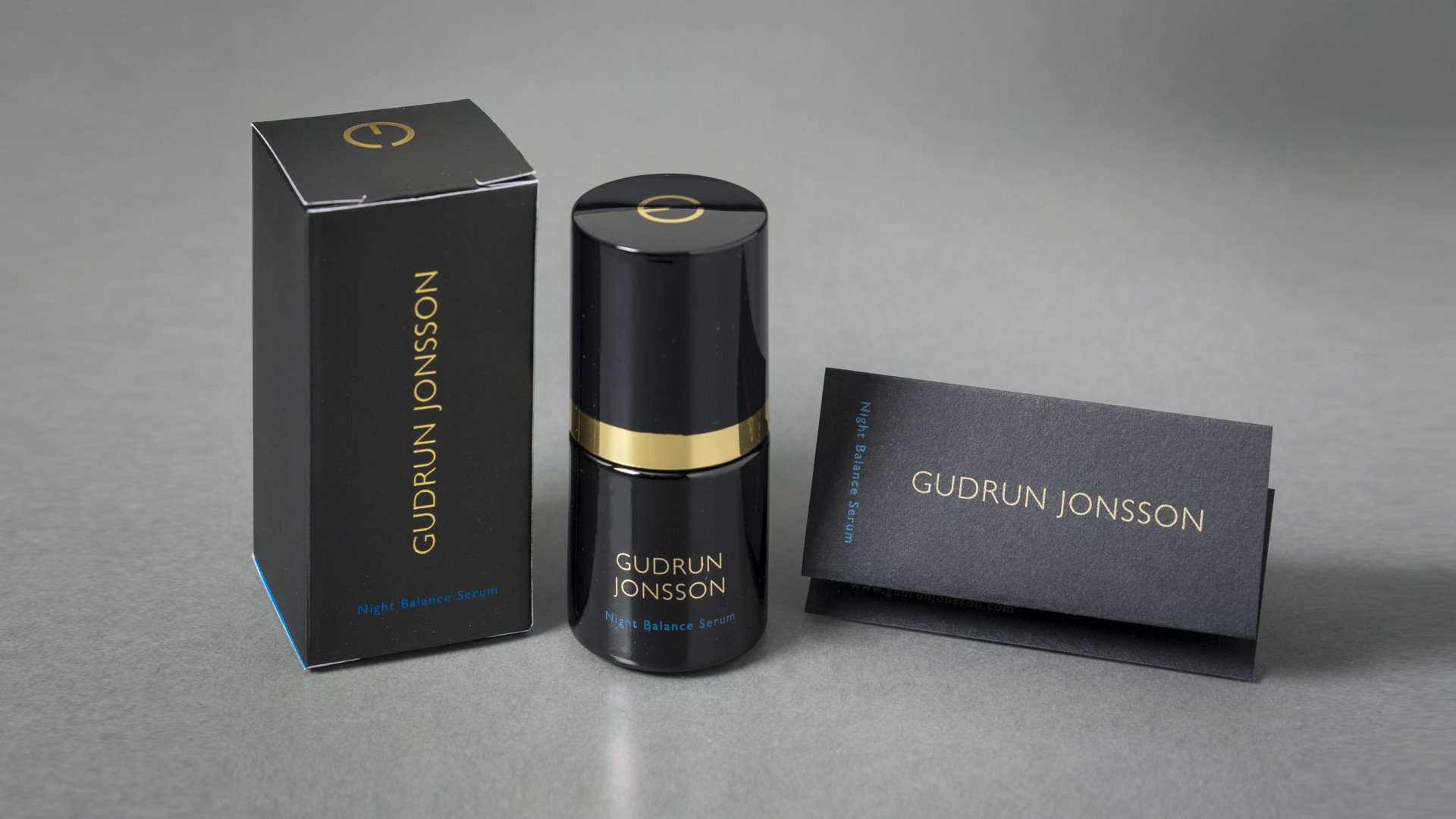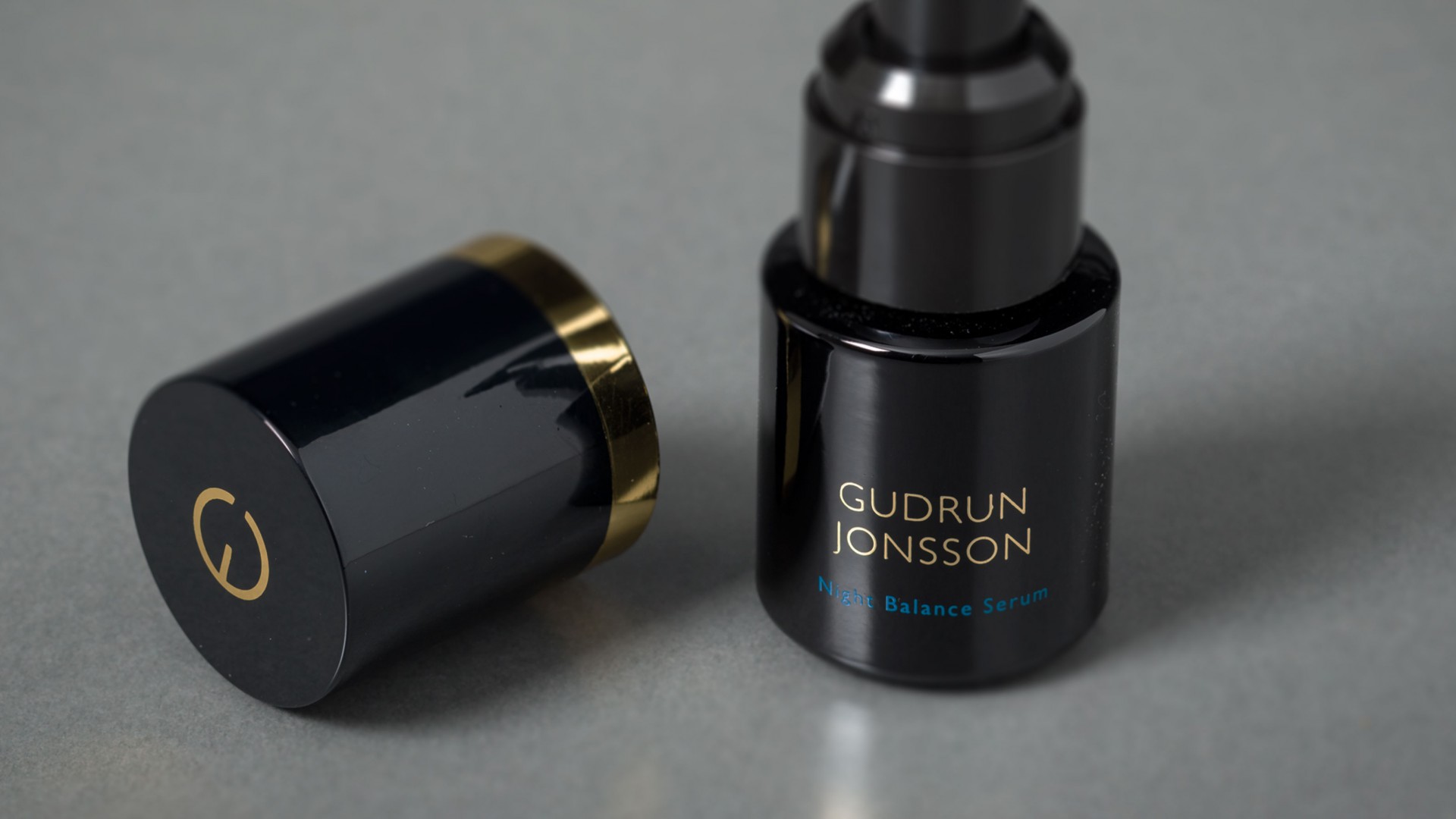 Previous
Next
Gudrun Jonsson - Night Balance Serum
The Night Balance Serum is contained in a sleek ebony bottle with a bespoke black pump and signature gold detailing.
Gudrun Jonsson believes all things are in flux. Because of this we can change our situation and feel better, or at least help ward off feeling unwell. She believes this starts with understanding and then alkalising our body, and for decades her methods have helped millions of people as well as animals. We all know life isn't easy and yet the good news is, once we get the hang of our bodies, our wellness can be a lot easier than we think.
The Client
Gudrun is a renowned biopath based in London UK. Gudrun has written two bestselling books and has made numerous television appearances.
What Is It?
The night Balance Serum is packaged in a beautifully crafted Opaque black glass bottle with printed exterior and black injection moulded plastic lid with gold metallic features, containing an uncoated black paper insert/leaflet with 4 colours specially chosen to give the night balance effect. All housed in a tuck-ended board box printed 4/4, with metallic gold foiled logos and soft touch laminate.
What We Did
We help turn Gudruns' concept of a sleek, elegant and functional package into a reality by sourcing all required components and manufacturing bespoke elements where needed.