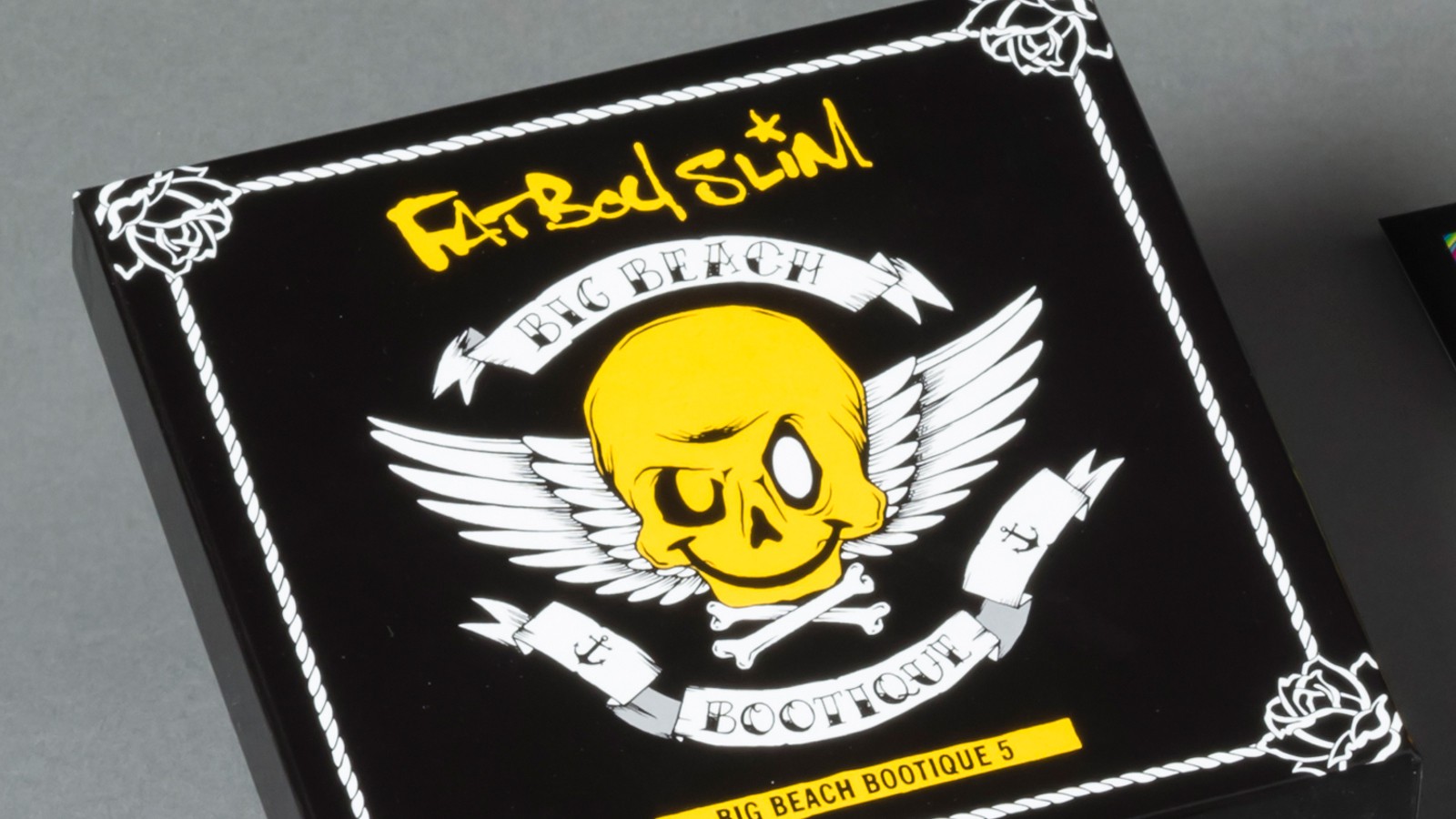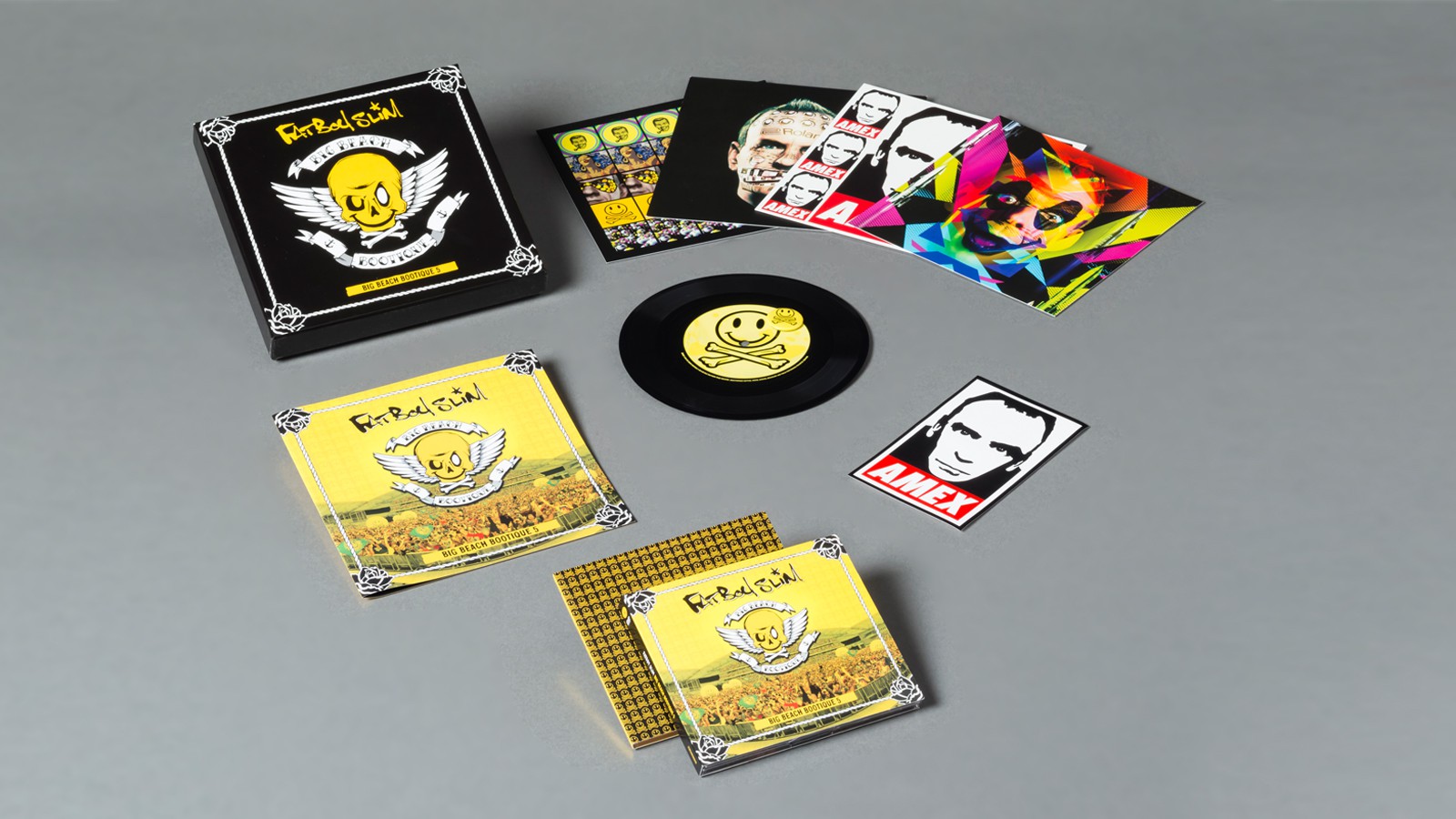 Previous
Next
Fatboy Slim - Big Beach Bootique 5 Limited Edition Box Set
Norm's Big Beach Boutique shows are the stuff of legend in Brighton. No one else has ever thrown a party on the beach for 250,000 of his closest friends. 2013's outing was at the new Amex stadium, with the biggest production to date, and Anglo Management came to Modo needing a deluxe, commemorative box set.
A perfect souvenir of the day, the box contains a live CD and DVD of the show, a large-format booklet, a set of art cards taken from the gig's big-screen visuals, an exclusive flexi disc, a badge and sticker. We love working for local artists, and this was an absolute pleasure from start to finish.
Client
Southern Fried Records is a London-based independent electronic dance music record label founded and owned by Norman Cook, better known by his stage name, Fatboy Slim.
What's In The Box
Big Beach Bootique 5 DVD [full-length film + exclusive extras]
Big Beach Boutique 2 DVD [full-length film] digipacks in dense foam fitment.
Big Beach Bootique 5 Mix CD digipacks in dense foam fitment.
7" Flexi Picture Disc + booklet
Packaged in a sealed 7.5" x 7.5" rigid board lift-off-lid box printed 4 colours with gloss lamination
4 art cards printed 4 colours with matt lamination
Event sticker
Badge