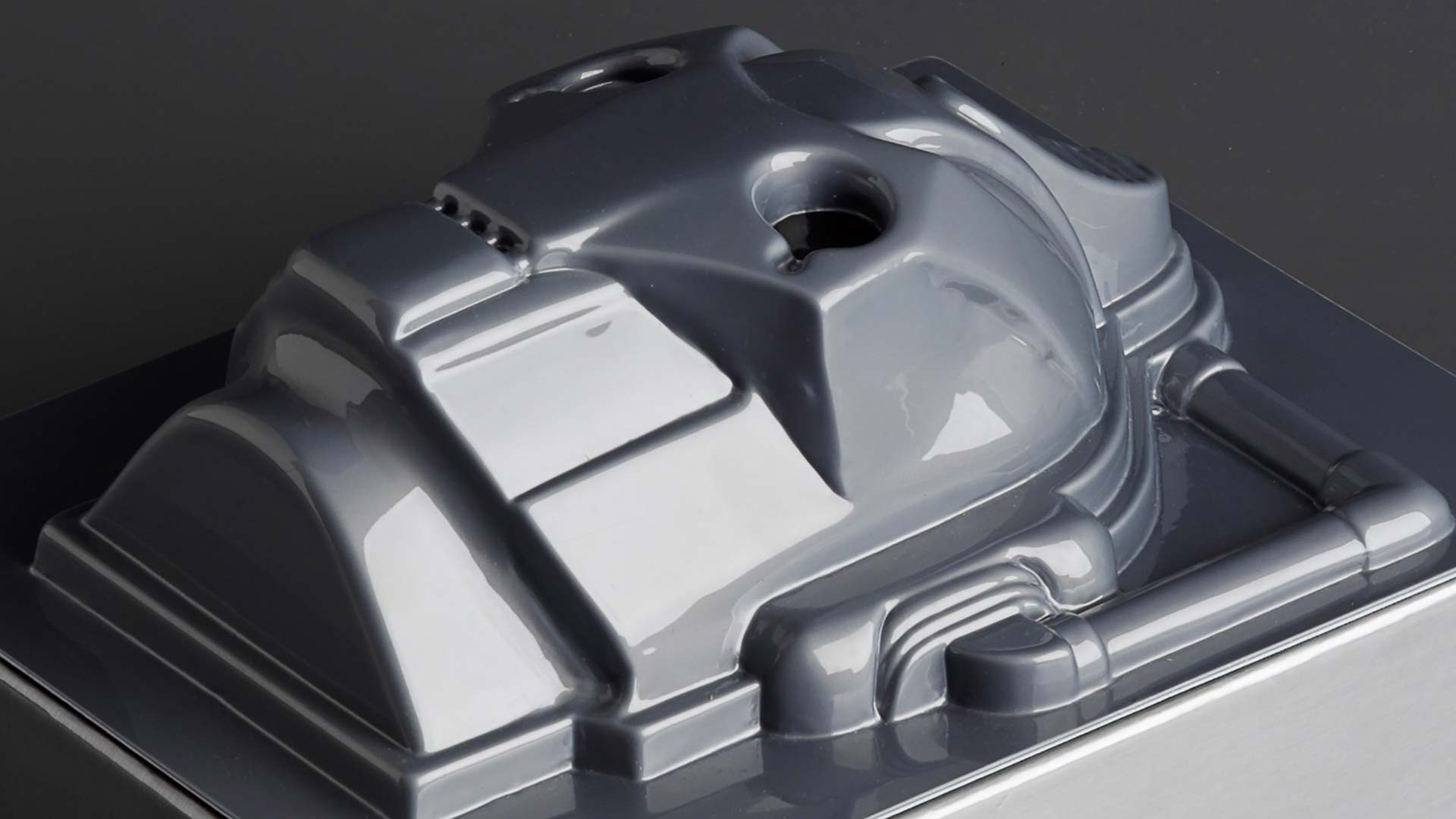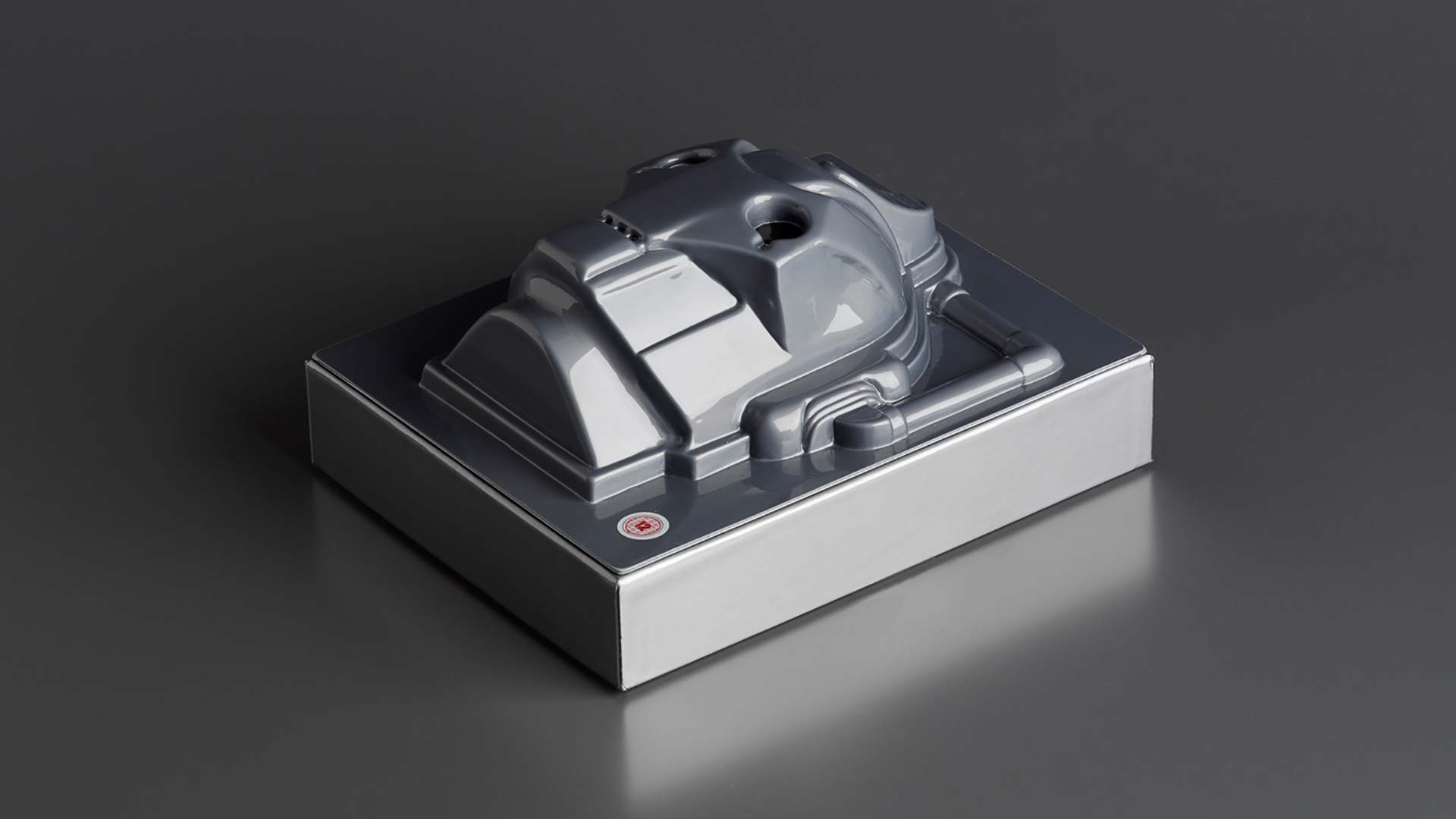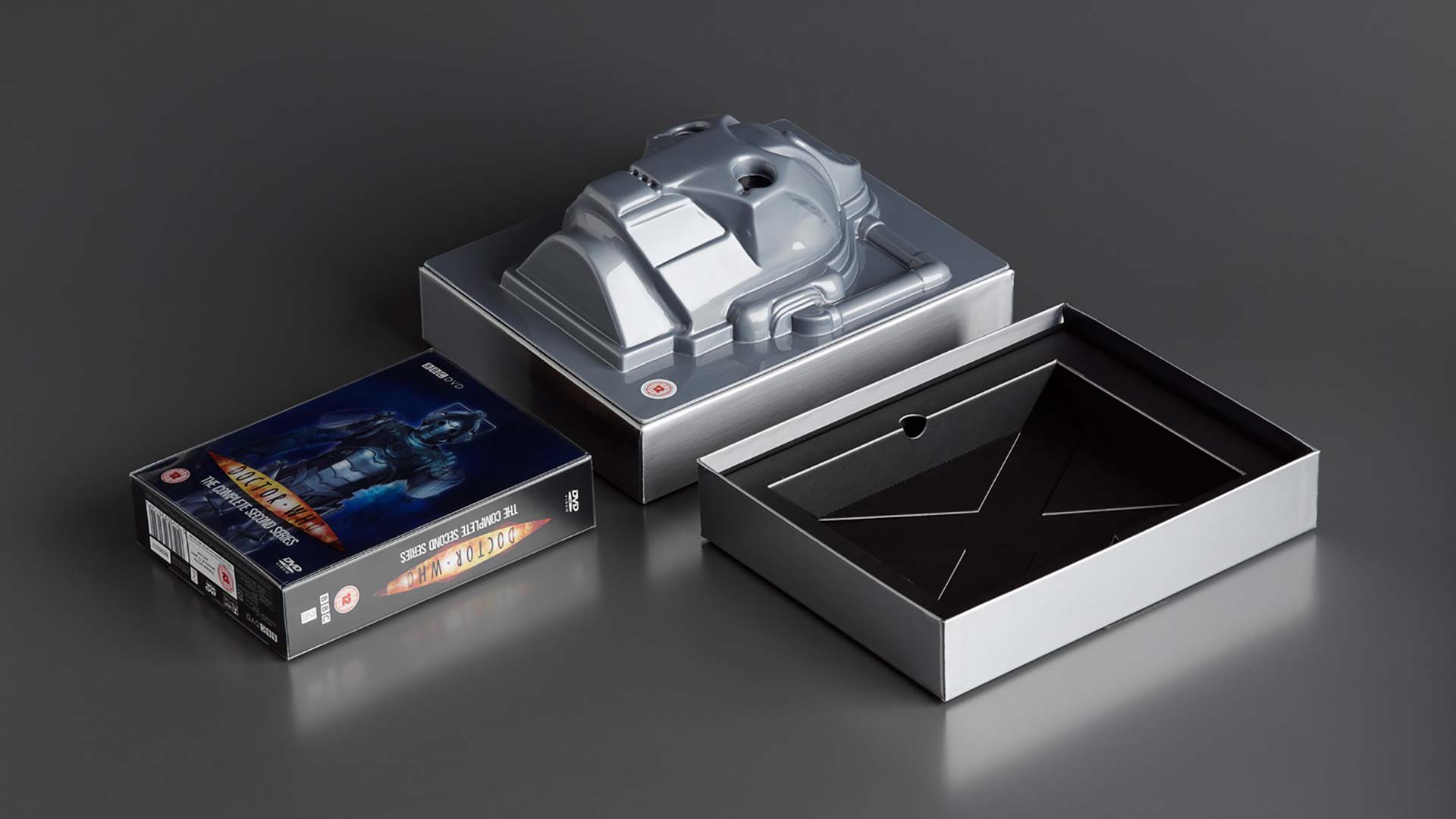 Previous
Next
Doctor Who Cyberman Head DVD Case
A lift-off vacuum formed silver cyberman head forms the focal point of this distinctive DVD package for Doctor Who series.
2Entertain wanted a bespoke packaging solution for the second series of Doctor Who DVD. The Cybermen are one of the most easily identifiable icons from the series - second only to the Daleks, whose sink-plunger noses would have caused significant retail racking issues with the DVD box.
This is a project that would instinctively go to the Far East, as UK manufacture is usually more expensive. However, the timelines dictated a domestic production, so Modo sourced a local supply route that still made financial sense.
A lift-off lid box with a vac-formed add-on, this is one of the most visually striking products we've made.
Client
2 entertain is made up of three companies 2 entertain Video, Demon Music Group and Banana Split Productions. They are an ambitious and dynamic company working at the very heart of the UK and International, music entertainment and TV productions sectors. They have an enviable catalogue of product and some of the biggest selling DVD releases in the UK including, Little Britain, Planet Earth, Top Gear, Dr Who and Gavin and Stacey.
What's In The Box
This is a limited edition box set features the complete series 2 is boxed in a robust Cyberman Head design. The design is based exactly on the real thing and the creative concept was manufactured with the approval of Russell T. Davies. Also included is a lenticular postcard which is unique to this box set.