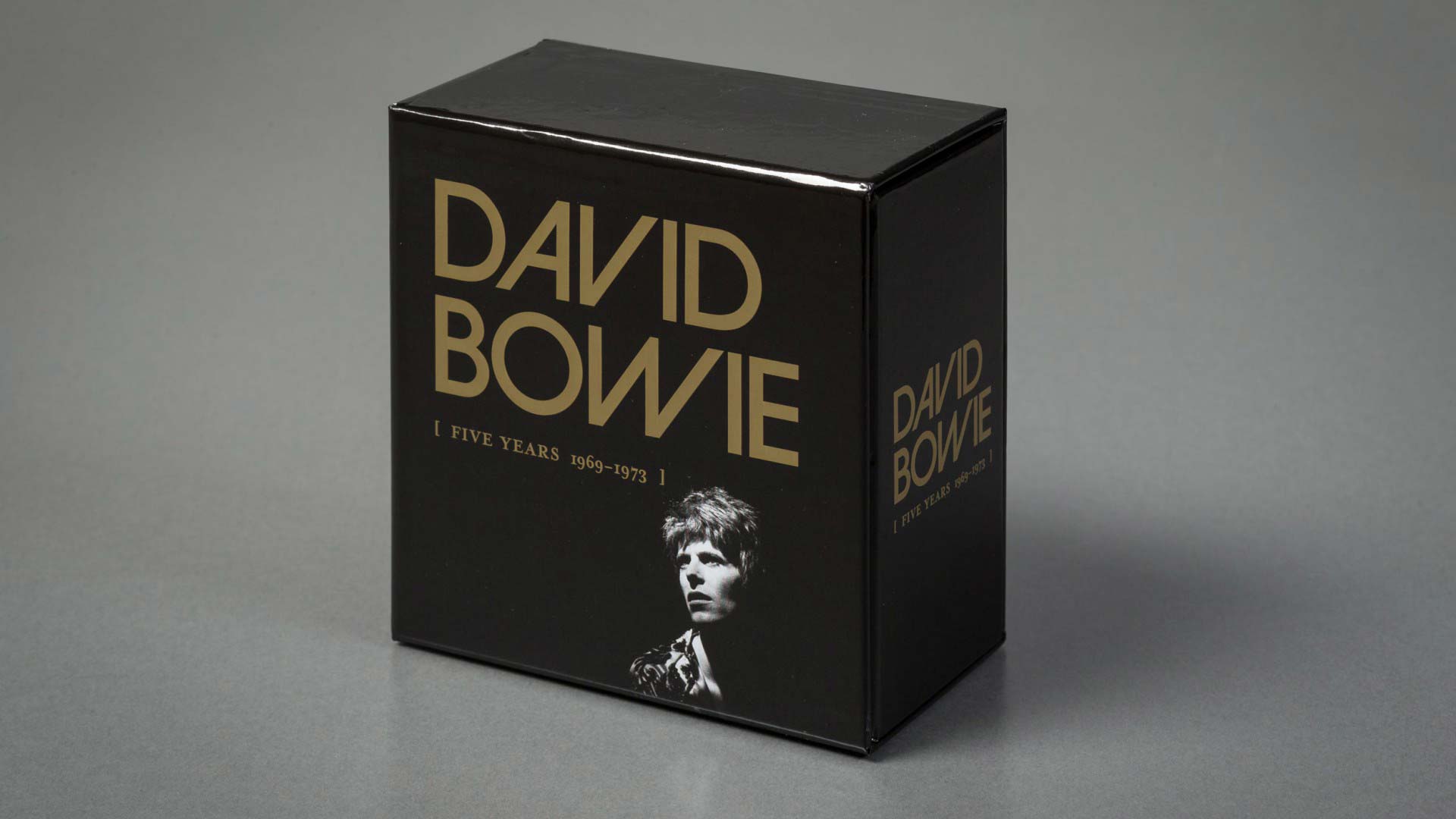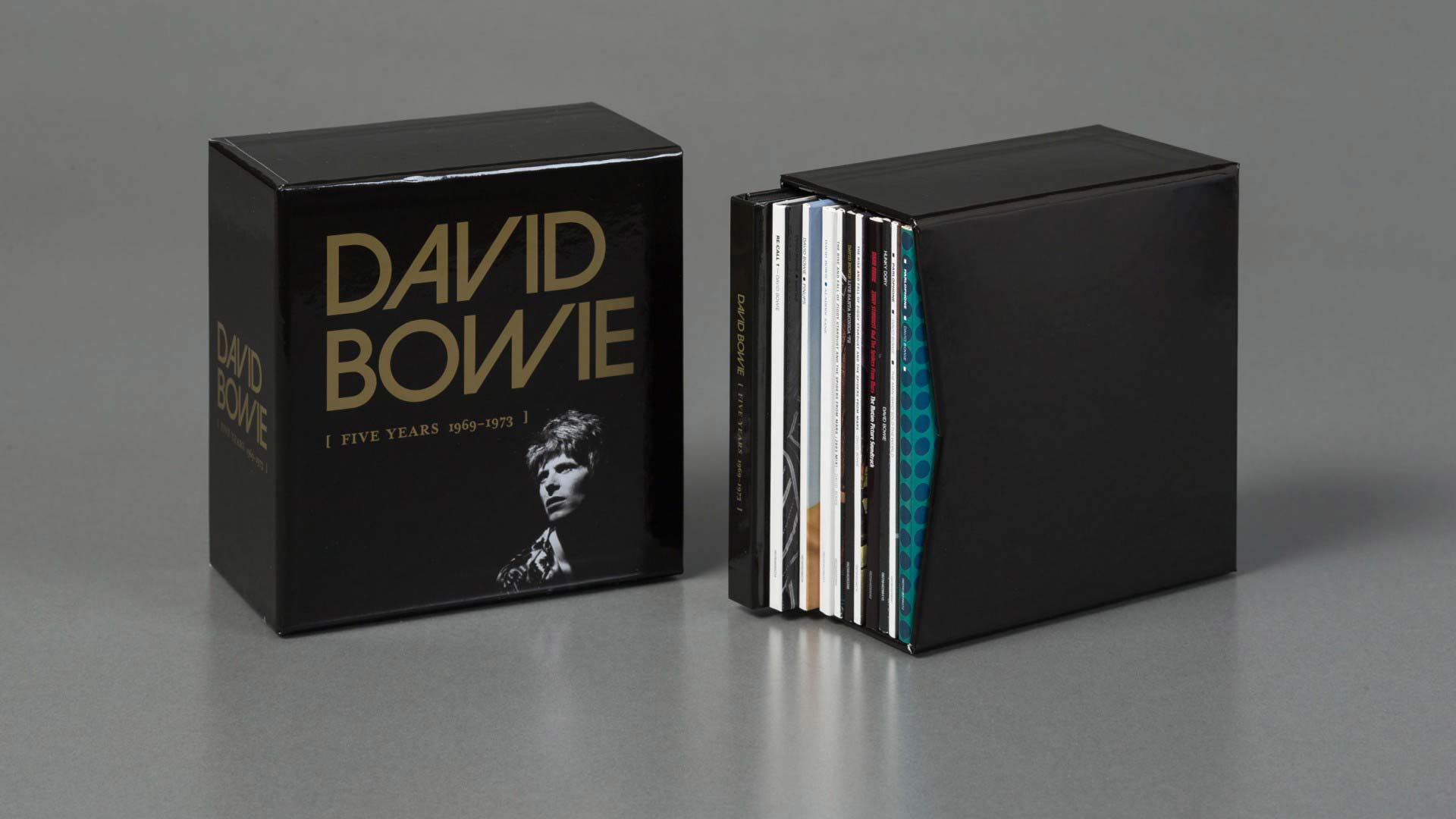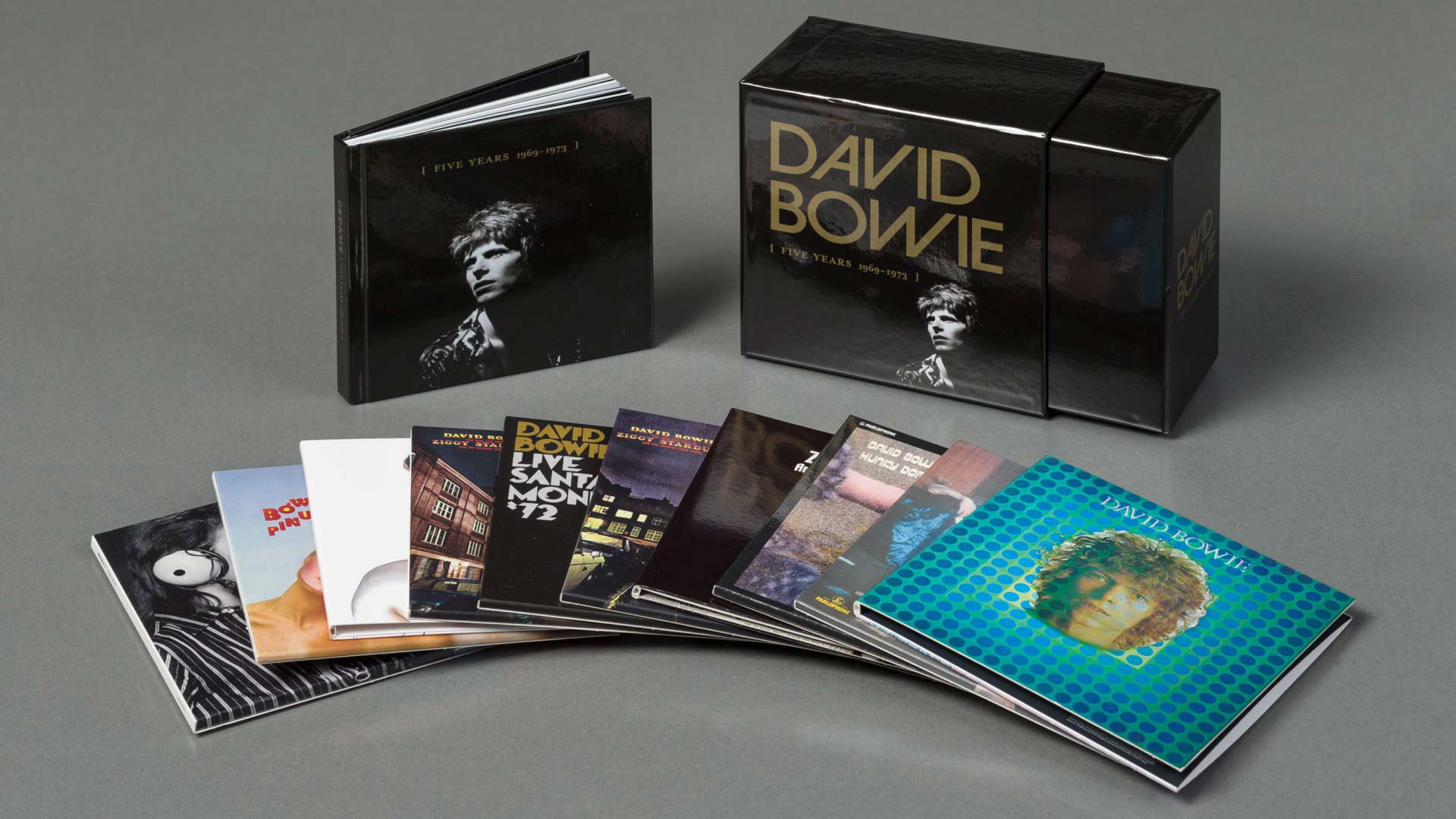 Previous
Next
David Bowie "Five Years (1969 - 1973)" CD Box Set
This is the first in a series of box sets spanning David Bowie's career.
Client
Parlophone Records, home for unconventional minds since 1896 and the record label behind Rat Boy, Lily Allen, Gorillaz, Coldplay, Kano, Tinie Tempah, HEX, Matoma and many more.
What's In The Box
The ten album / twelve CD box features all of the material officially released by Bowie during the nascent stage of his career from 1969 to 1973. The CD boxset includes tracks that have never before appeared on CD/digitally as well as new remasters. Exclusive to the box sets is Re:Call 1 a new 2-disc compilation of non-album singles, single versions & b-sides. It features a previously unreleased single edit of All The Madmen, which was originally set for a U.S. release but was never actually released. Also included is the original version of Holy Holy, which was only ever released on the original 1971 Mercury single and hasn't been available on any release since. Also exclusive to all versions of Five Years 1969 – 1973 is a 2003 stereo remix of The Rise and Fall Of Ziggy Stardust And The Spiders From Mars by the album's original co-producer Ken Scott, previously only available on DVD with the LP/DVD format of the 40th-anniversary edition of the album. The box set's accompanying book, 128 pages in the CD box, features rarely seen photos as well as technical notes about each album from producers Tony Visconti and Ken Scott, an original press review for each album and a short foreword by legendary Kinks frontman Ray Davies. The CD box set includes faithfully reproduced mini-vinyl versions of the original albums and the CDs will be gold rather than the usual silver. An alternate cover has been created for the 2003 mix of Ziggy Stardust by Ken Scott, which features an outtake from the original Heddon Street photo session. There is also newly originated artwork for Re:Call 1 featuring a 1973 in-studio image from renowned photographer Mick Rock.