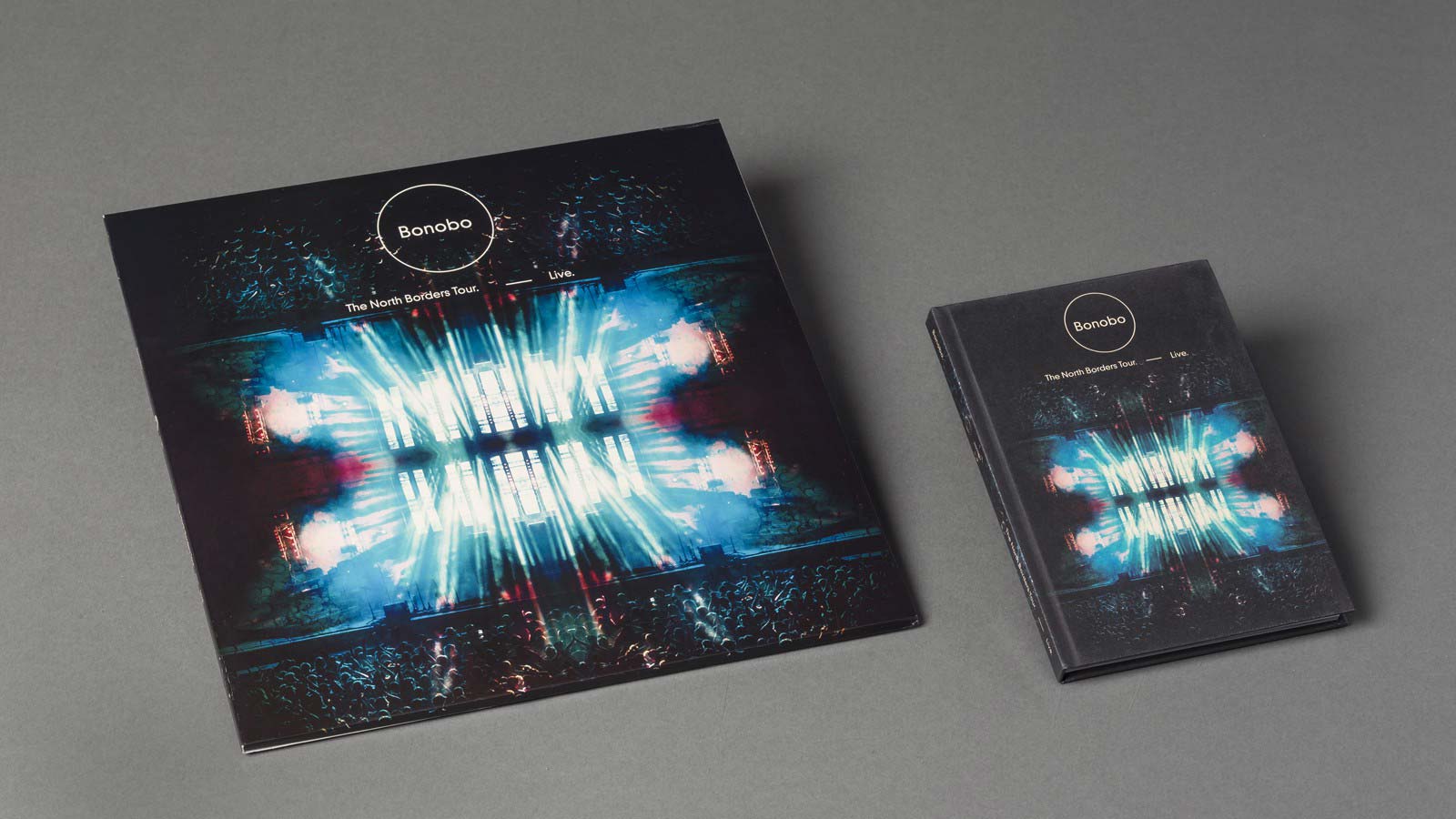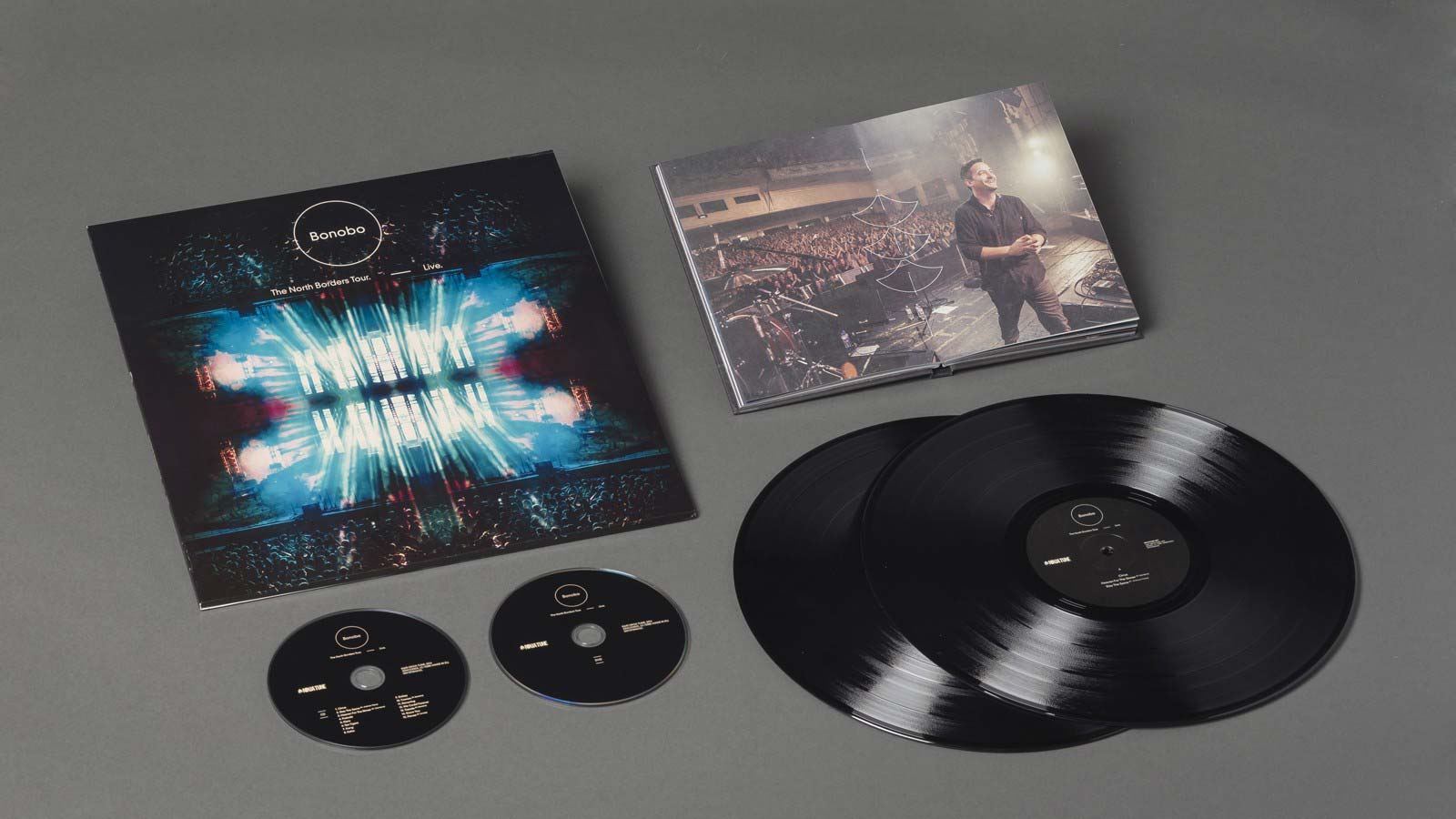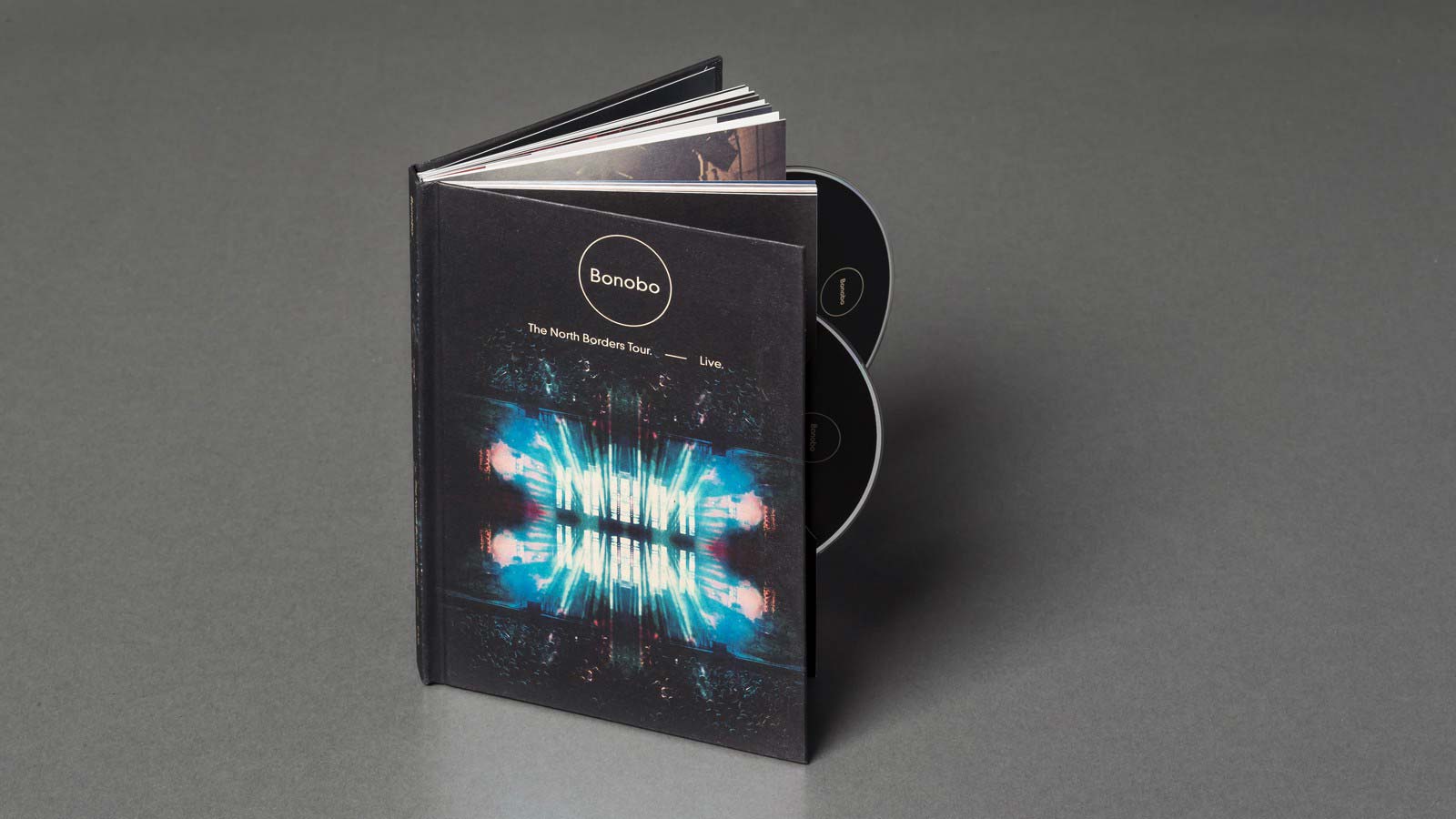 Previous
Next
Bonobo - 'The North Borders Tour' Deluxe Packaging
Combined CD and DVD set comprises live material recorded across 18 months of solid touring on the back of his Black Sands album. The book offers band insights on the tour, juxtaposed with beautiful photography as a visual narrative of life on the road.
By the time Bonobo had played London's legendary Alexandra Palace on 28th November 2014, the epic career-defining tour around his latest album "The North Borders,". the band had travelled 180,000 miles, taken in 175 shows in 30 countries across 3 continents over 18 months in front of 2 million people. The show sees Simon Green weaving his songs into extended, hypnotic, truly live versions of themselves. The propulsive, garage-inflected drums, technicolour synths, seductive vocal soar of Szjerdene and, most of all, the uncanny ability of Green himself to paint feelings and mood in music, have wowed audiences across the globe.
Client
Ninja Tune is an English independent record label based in London and formed by Matt Back and Jonathan More of electronic pioneers Coldcut.
What's In The Box
This live album will be released in deluxe packaging with a CD, a 70-page hardback book of photographs and stories from members of the band, as well as a bonus DVD featuring glimpses of hi-speed photography, capturing the euphoria of performances. There will be a standalone CD and 2LP edition too, it's an exhaustive, beautifully captured record of the show. The audio and video were recorded and filmed at The Roundhouse in London and in the incredible Pula Arena, a genuine Roman Amphitheatre constructed in 27 BC - 68 AD, and among the six largest surviving Roman arenas in the World. In addition, some of the tracks on CD are handpicked from breathtaking live radio sessions that happened whilst on tour.
What We Did
Ninja Tune wanted to present the tour in a classy, functional way which meant manufacturing a standalone CD and vinyl version for the collectors and took our lead on using a 70 page casebound book to house the DVD. All printed parts are CMYK on uncoated paper stock with strict instructions to our printers to maintain the rich vibrant colours of the artwork, a manipulation of Bonobo's live visuals.