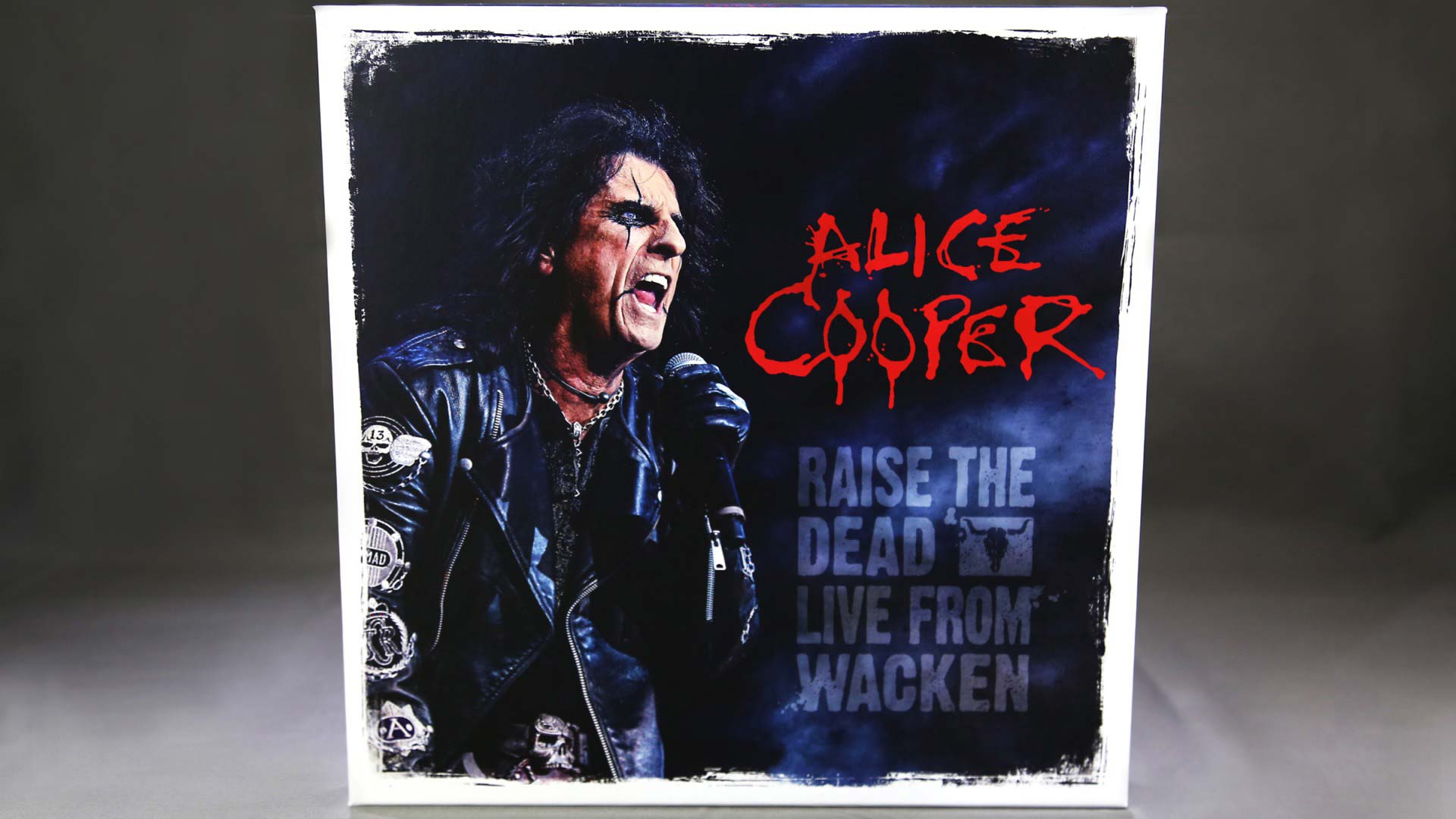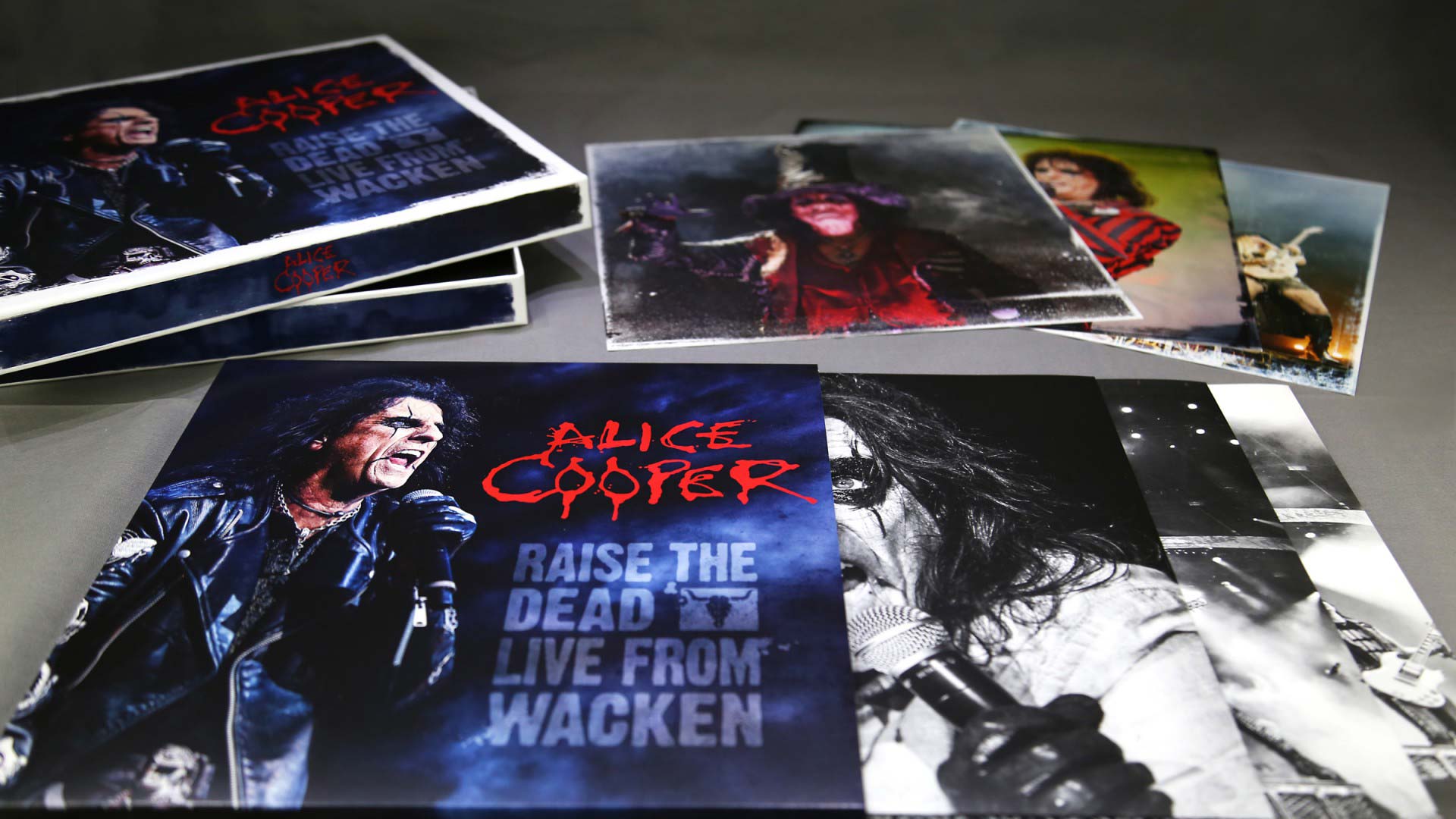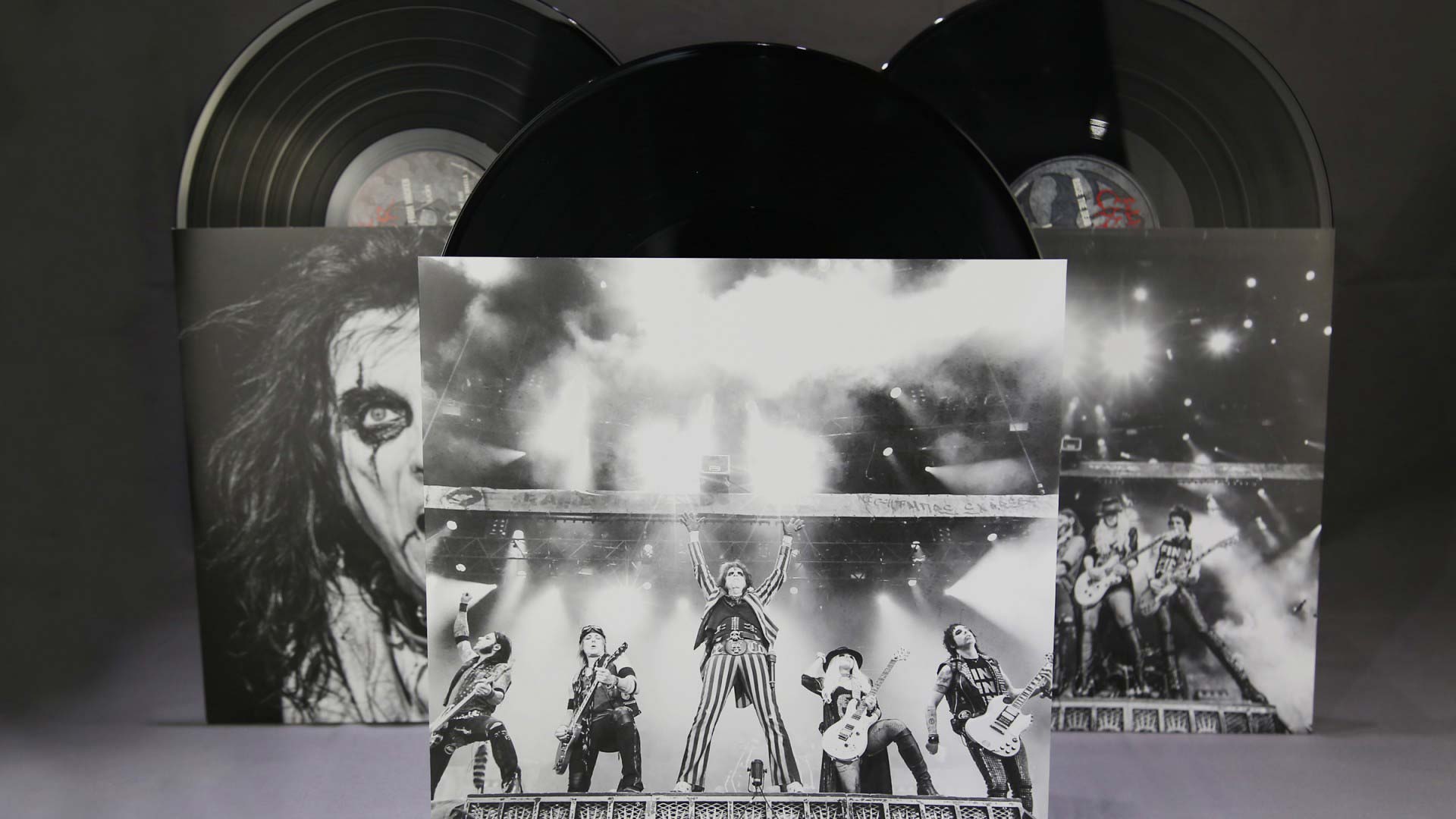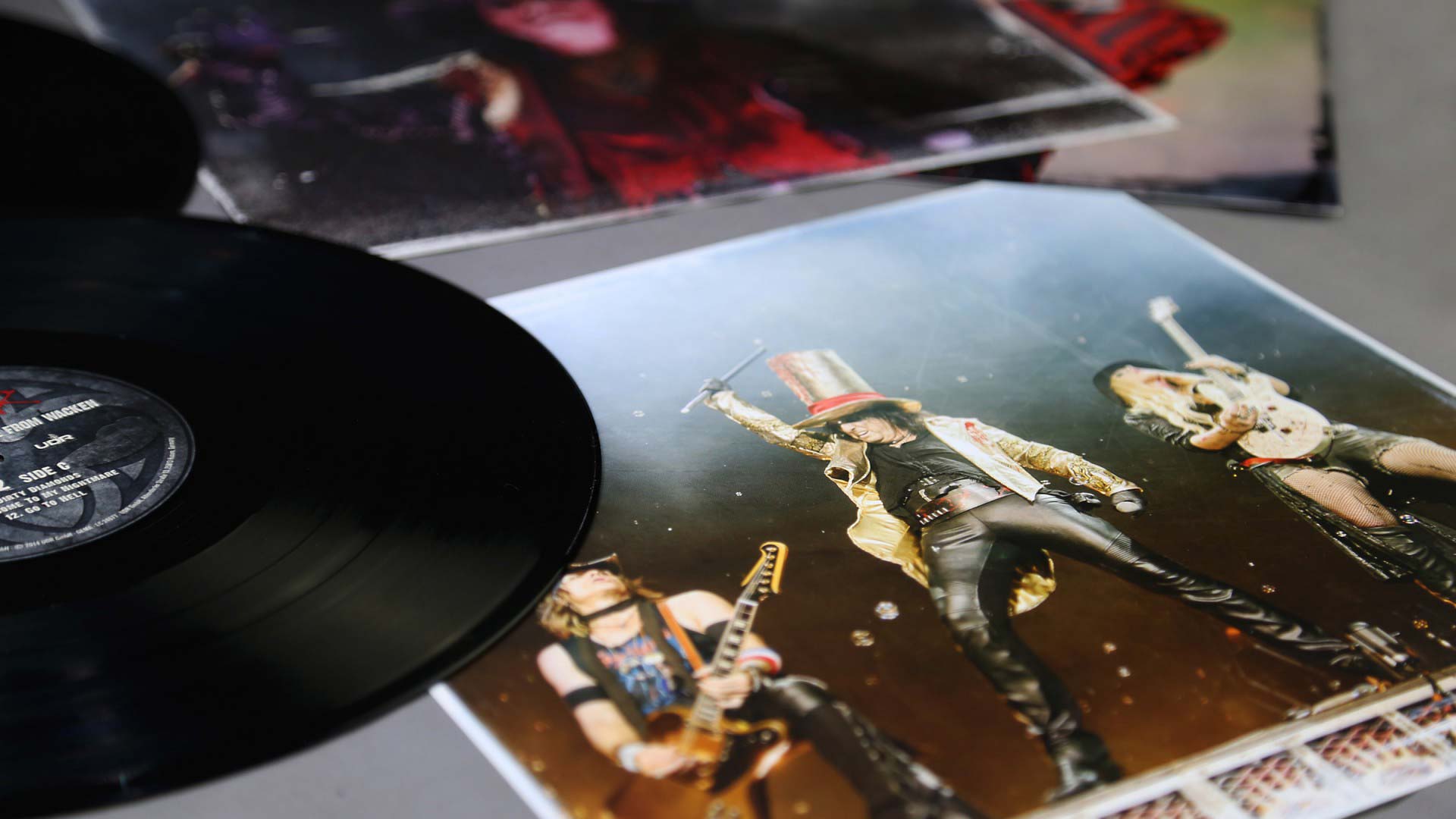 Previous
Next
Alice Cooper - 'Raise The Dead (Live from Wacken)' Limited Deluxe Edition
The client wanted to release a box set to mark the first release in a series of fabulous performances by this rock legend recorded at the Wacken festival.
Client
Nuclear Blast is an independent record label and record distributor with subsidiaries in Germany, the United States and Brazil. Founded in 1987 by Markus Staiger in Germany, it was originally releasing hardcore punk records and then expanded to melodic death metal, grindcore, industrial metal, power metal and black metal bands, as well as tribute albums.
What's In The Box
3 x 12" vinyl in inner bags, packed all together in a lovely wide spined outer sleeve/slip, 3 x 12" art cards printed on 350gsm silk stock, all sitting on top of a bespoke dense foam fitment within which was held a 2CD/DVD digipack. All in a matt laminated lift off lid rigid board box set.
What We Did
Proposed a really nice and yet cost-effective boxset format which would hold all these disparate elements in a way that pulled them all together and made them feel part of the same piece.