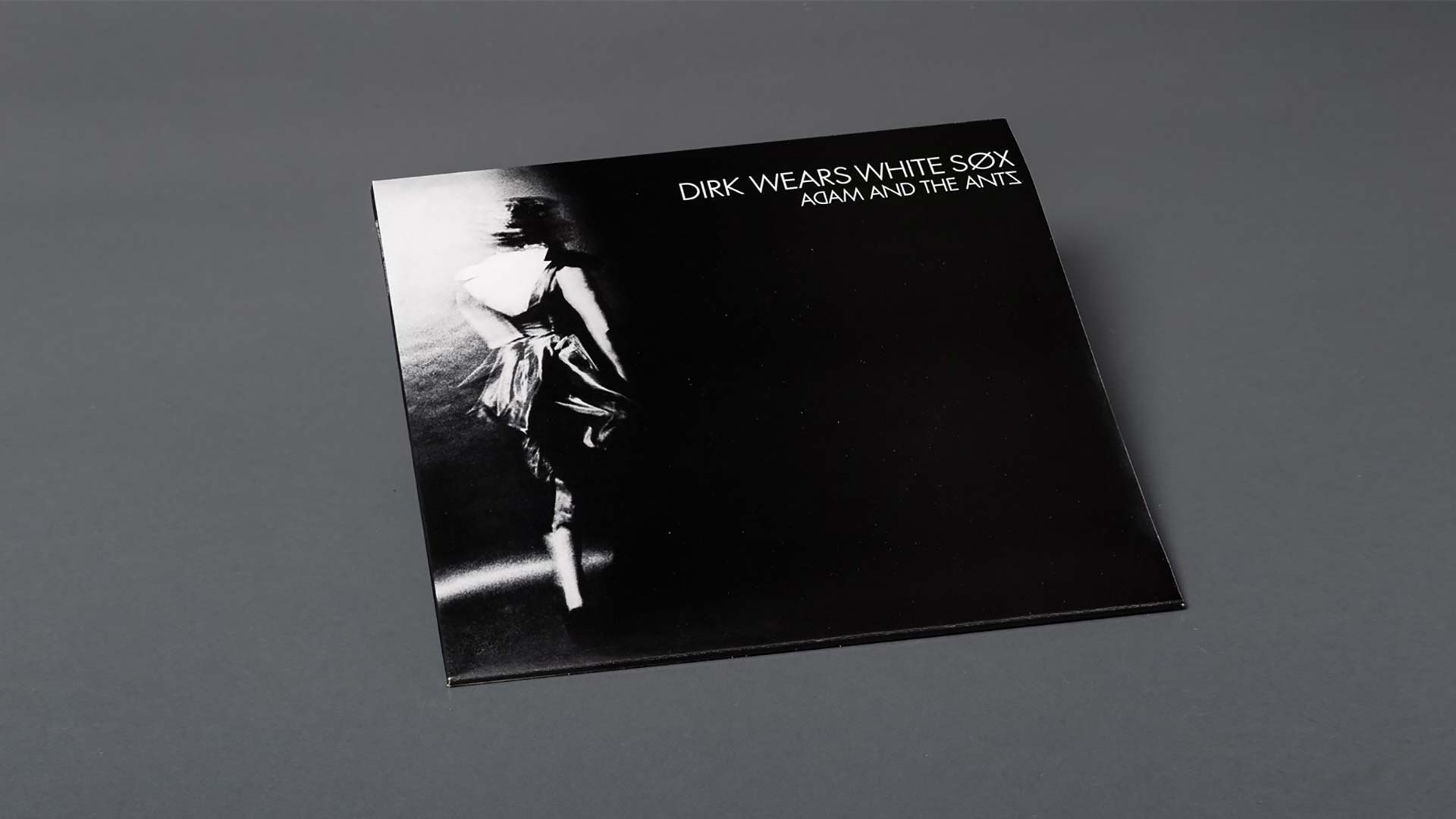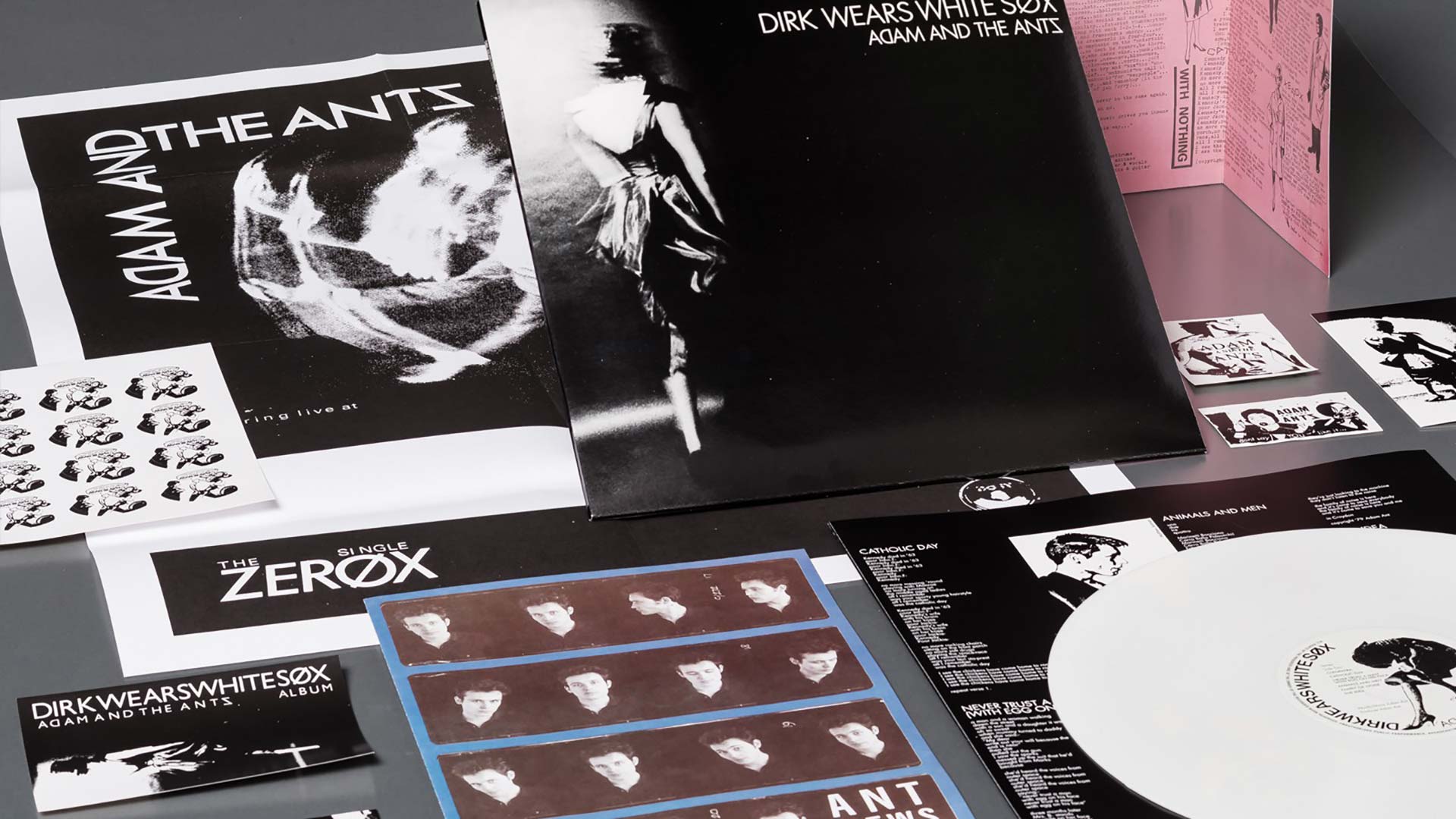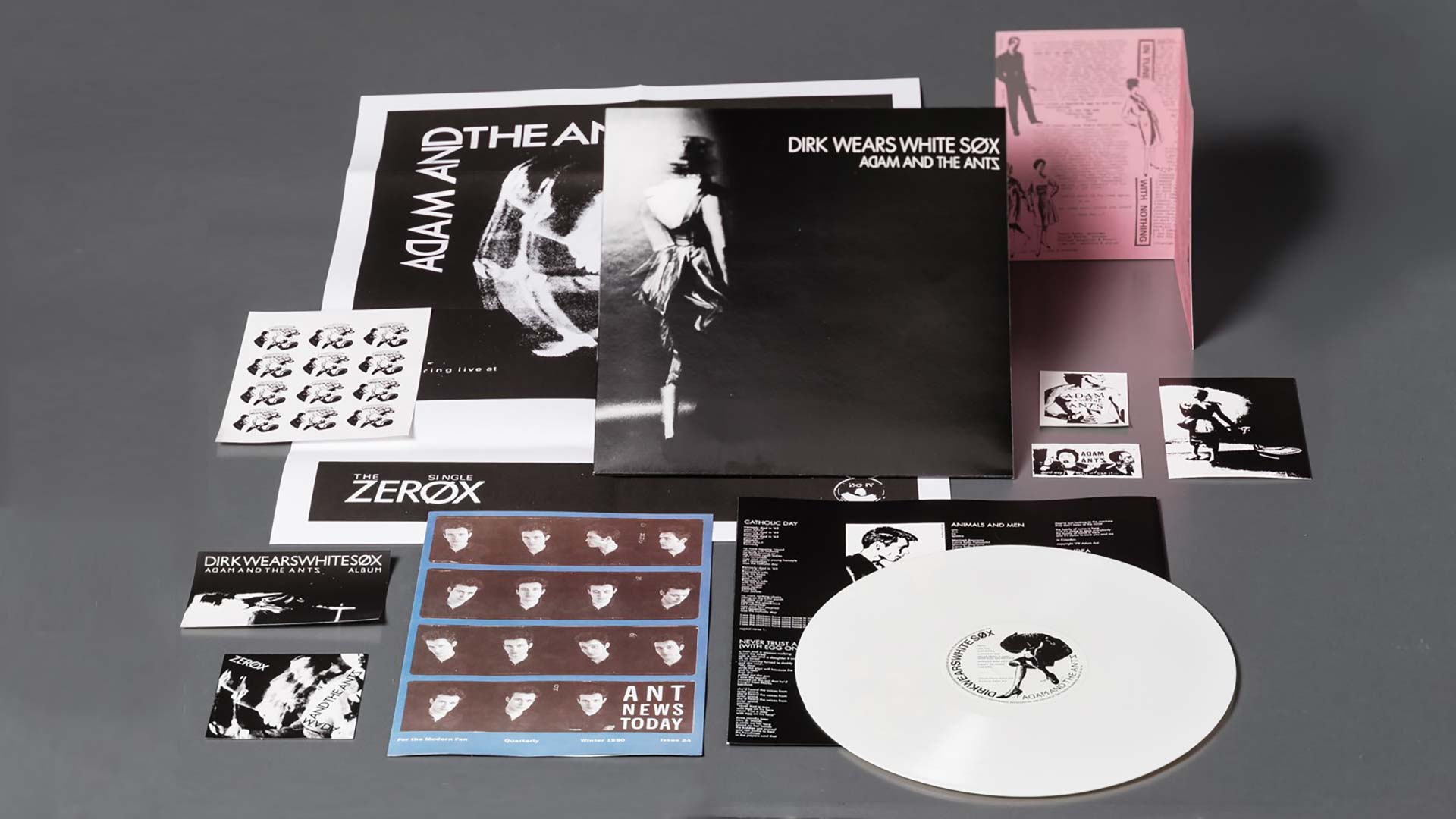 Previous
Next
Adam And The Ants - 'Dirk Wears White Sox' Anniversary Vinyl Edition
'Dirk Wears White Sox' anniversary edition on white vinyl. Specially rereleased for Record Store Day and including a carefully reproduced array of original merchandise.
We made the LPs and CDs for Adam's latest album, which was exciting enough, so you can imagine how we felt when he came to us with plans for a 'Dirk Wears White Sox' anniversary white vinyl edition for Record Store Day.
Client
DO IT Records is the record label of DO IT Management Limited which is a specialist music company with over 30 years experience.
What's In The Box
We manufactured the record on white vinyl, like the original, and crammed in as much merch as the wide spine sleeve could handle. All lovingly scanned and retouched from Adam's original archive material, we remade all the original stickers, booklets, cards and a poster that surrounded the original 1979 release. It was one of the top-selling releases of RSD 2014.